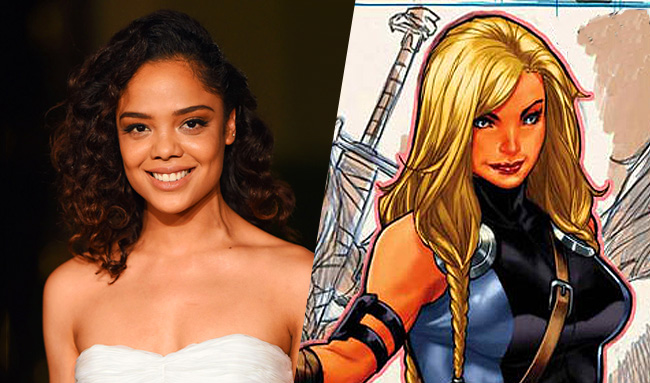 Recently, news emerged that Natalie Portman was leaving the Thor series and that Tessa Thompson would be stepping in to take her place as the female lead in Thor: Ragnarok. Anybody who watched Thompson's fantastic star turn in Creed should be excited about her coming aboard, but Marvel hasn't provided any information on who she might be playing. We did a bit of speculating on the subject, but new rumors from the snoops at Latino Review may narrow things down significantly.
Word is, Thompson will be playing Valkyrie in Thor: Ragnarok. First introduced in the '70s, Valkyrie essentially has all the same powers as Thor and leads a team of warriors called the Valkyrior. She's also been heavily associated with The Defenders, and recently led an all-female version of the team in the pages of Fearless Defenders. Over the years, Valkyrie has been an enemy, ally and love interest for Thor, so she should bring some unpredictability to Thor: Ragnarok.
Of course, the Valkyrie casting hasn't been confirmed yet, but Marvel has had plans for the character for a while (she was originally supposed to be in Thor: The Dark World). If the rumors do pan out, Valkyrie could be quite a meaty role for Thompson. Thor Ragnarok, of course, also stars Chris Hemsworth, Mark Ruffalo and Cate Blanchett as the villainous Hela.
What do you folks think? Is Thompson a good fit for Valkyrie? Is there any Thor or Hulk-related characters you'd rather have her play?
Thor: Ragnarok hits theaters November 3, 2017.
(Via Latino Review)
Now Watch: Which Marvel Character Should Get The Next Netflix Series?