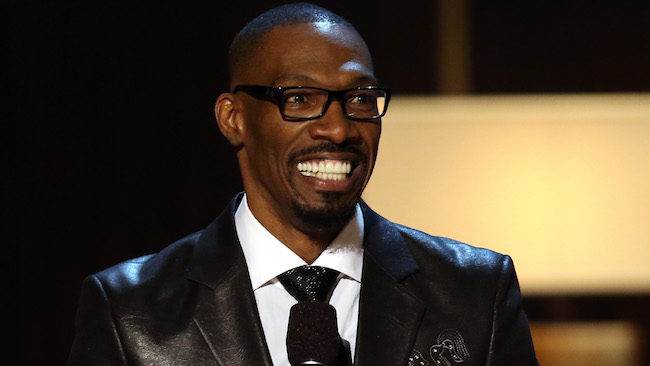 Comedian and actor Charlie Murphy passed Wednesday morning after battling leukemia. According to TMZ the 57-year-old had been undergoing chemotherapy to fight the ailment but died in a New York hospital.
Charlie is the older brother of legendary comedian and actor Eddie Murphy. He starred in a whole host of films like CB4, Mo' Better Blues, Harlem Nights, The Players Club, Jungle Fever and more. His distinctive voice was utilized in voice acting as well, as Charlie made appearances in the Teenage Mutant Ninja Turtles animated series, The Boondocks, Black Dynamite and more.
Murphy's family made a statement:

"Our hearts are heavy with the loss today of our son, brother, father, uncle and friend Charlie. Charlie filled our family with love and laughter and there won't be a day that goes by that his presence will not be missed. Thank you for the outpouring of condolences and prayers. We respectfully ask for privacy during this time of great loss for all of us."
Murphy is set to appear in the new season of the Starz series Power and had recently went on a standup tour with Cedric the Entertainer, Eddie Griffin, George Lopez and D.L. Hughley. It was on that tour the public began wondering about his physical appearance and questioning his health.
Even with all of that, Charlie's legacy will probably always be defined by his incredible appearances on Dave Chappelle's Chapppelle's Show, where he told his version of True Hollywood Stories as the anthesis of iconic skits about his run-ins with Prince and Rick James, with Charlie narrating and starring as himself as Dave played the roles of the legendary singers.