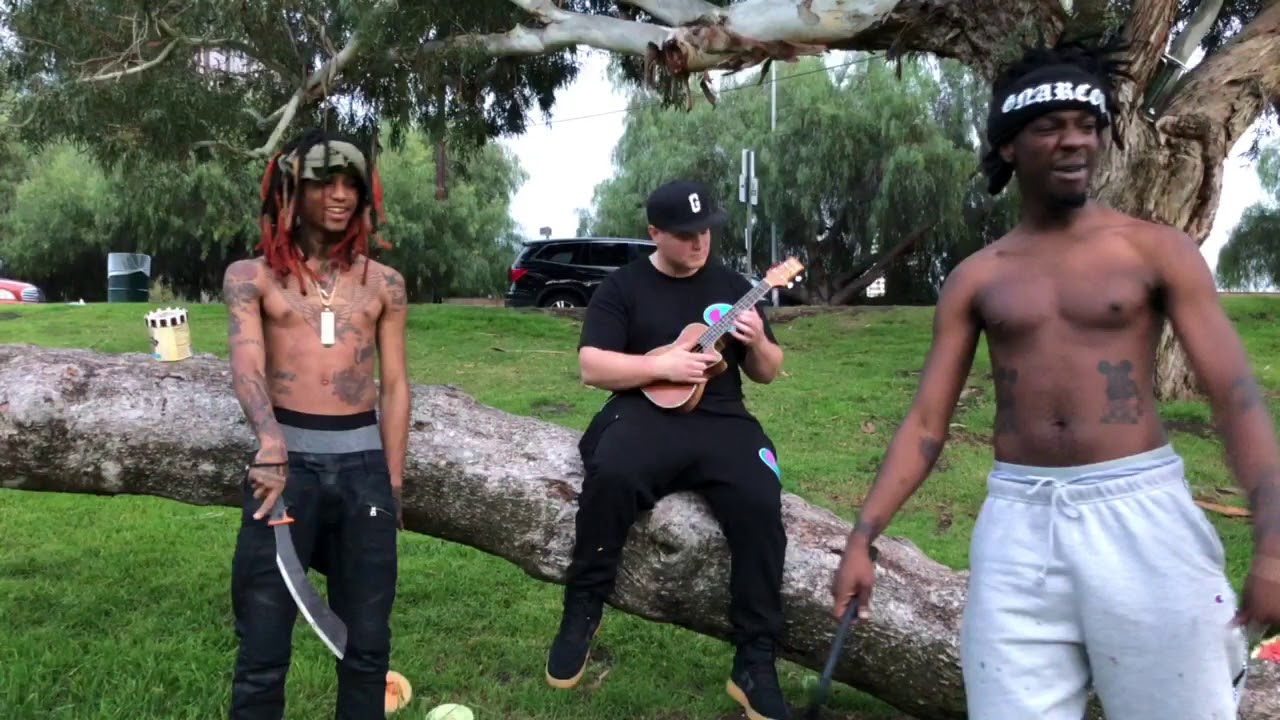 His name is Einer Bankz and he's essentially been able to procure a frequent amount of viral videos featuring some of the music industry's favorite burgeoning rappers in the most unconventional way ever — with a ukulele. Young music buffs may recognize one of Bankz's more popular videos featuring Atlanta rappers Lil Gnar and Germ as they brought the popular mobile game Fruit Ninja to life, slicing melons with machetes while exchanging verses from their song "Samuari Shit."
In a recently published interview, Pigeons and Planes was able to catch up with the growing phenom to find out how his lute instrument clips with rappers wound up becoming such a coveted promotional tool and how he plans on turning it into a full-blown music career. He explains that it all started with Snoop Dogg sharing a clip of him playing his 2015 BUSH cut "Peaches N Cream" on his own Instagram and then Bay Area artists such as Mozzy and Nef the Pharoah began connecting with him for their own ukulele-led tunes.
YBN Nahmir, Young Pinch, Trippie Redd and Rich The Kid are among the elite up-and-coming rap stars that Bankz has already collaborated with. Last year, he connected with some producers to churn out his first project, Uke Nukem, featuring appearances from over 50 artists, mostly of the Bay Area variety such as Lil Blood and Mozzy, without spending a dime.
As of right now, Bankz currently working on his next solo project which is slated to feature blossoming artists from all over the country.
"I don't even have a name for it right now, but it's going to have artists from everywhere I go," he explained to Pigeons And Planes. "I want to put an artist from Florida on a track with an artist from Detroit and then another one from Baton Rouge, Louisiana. But my main focus right now is really linking up with producers and making records. Rather than putting out a big project, I want to get a big artist on a record and have it blow up. And, of course, a lot more videos are on the way."
In the meantime, peep Einer Bankz 2017 project Uke Nukem and catch up with him on Instagram for the latest in viral rap-ukulele videos.