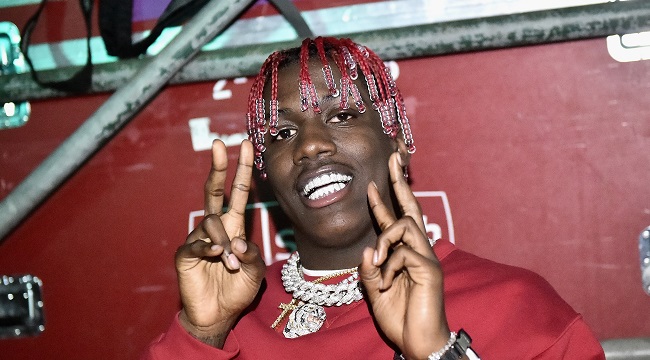 The game comes at you pretty fast. It was barely a week ago that footage of Lil Yachty bopping out in his hotel room to a loop of a remixed Three Six Mafia's "Who Run It" surfaced. And now we can confirm that Yachty himself has got bars on the track. Trippie Redd released the newly christened track with Yachty freestyling over at his Soundcloud late Wednesday night. Now, this leaves only Drake himself to jump in with a verse on the beat.
It's been a pretty wild ride for everyone following the saga of this track. Starting with the humblest of beginning as a G Herbo freestyle on a radio show that Drake heard, fell in love with and listened to for five days straight before sliding into Herbo's DM's and insisting he turn it into a song. Of Course, Herbo did, which ultimately lead to the footage of Yachty rocking out to the song in his hotel room and now has finally culminated in Yachty himself doing a verse over a Trippie Redd remix. Truly a sprawling evolutionary tale that is a testament to the underrated skills of G Herbo and the influence of a co-sign from Drake. It seems almost inevitable at this point that Drake will himself jump on some version of the song. Probably sooner than later.
Until then, you can listen to the latest iteration below.