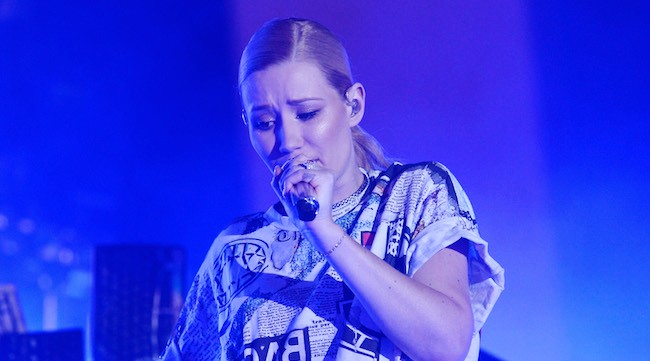 According to Iggy Azalea, Def Jam CEO Steve Bartel wants to hold off releasing any more singles from her upcoming sophomore album, Digital Distortion. The Australian rapper took to Twitter to lament — as we all so often do — noting that she's dis
Azalea said that Bartel opted not to release another single, and given she's already shared quite a few — "Azillion," "Team," "Mo' Bounce," and "Switch" — maybe he has a point.
Despite teasing a genuinely intriguing collaboration with ex-rival and now-collaborator Azealia Banks, called "Savior," it seems that Def Jam is leaving that one to coincide with the album release. Though Iggy hasn't had the easiest time in the press, or from fellow recording artists, things are still on track for the new record.
She even took care to reassure her fans: "My album isn't canceled, it's just not having another single. It's still being released." Hopefully we'll get to hear not only the collaboration with Azealia, but the rest of the project soon, possibly even some time before summer is over. Though Iggy may be unhappy, she's also determined that things will be even better on her next release, which she's calling IA3 for now. In the meantime, keep an eye out for Digital Distortion, like she said, it's still definitely on the way.