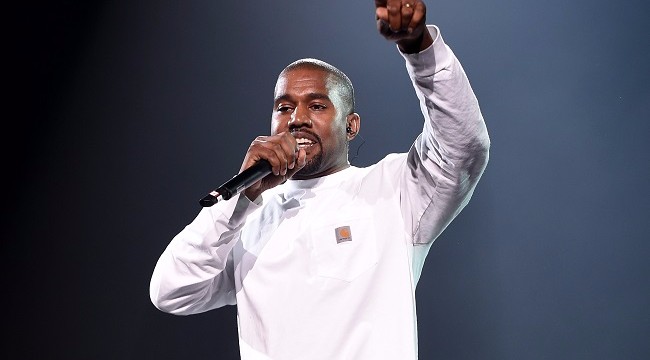 Kanye West has been known throughout the years to use his large social media presence on Twitter to try and make tangible opportunities happen in the real world. Who among us can forget the time he called out Facebook CEO Mark Zuckerburg to "invest 1 billion dollars into Kanye West ideas," because of his own status as, "the is the greatest living artist and greatest artist of all time." He's also apparently down with the idea of lending a hand to others.
Recently, amid the process of assembling Nas's first new solo album in six years, Yeezy took a break to watch the Deadpool films, where something caught his attention. "I heard tracks in it that sound similar to mine," he noted on Twitter. "Bro I would have cleared my music for Deadpool." Then he offered up some more praise before stating he'd allow the filmmakers to use his music in the future.
Naturally, the offer caught the eye of the film's star Ryan Reynolds, who quoted Kanye's tweet and responded, "Agree. I'm having a word with Celine Dion."
Reynolds response is an allusion to Dion's song "Ashes" that was included on the Deadpool 2 soundtrack. The video for that song blew up social media when it dropped last month, depicting the singer in her typically theatrical environs, while the comic book character did an interpretive dance all around her. You can check it out for yourself below.