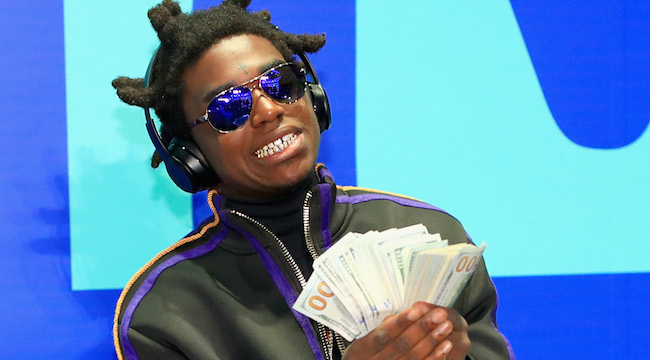 Kodak Black just got a break in his latest case for grand theft, thanks to a loose-lipped judge's inappropriate joke. According to Broward County's local ABC affiliate, Broward County senior Judge Joel Lazarus made the comment on a live mic while preparing for first appearance court.
Even worse, the session was streaming live to the internet, so there's even video of the incident. While Lazarus usually works civil foreclosure cases, on that morning, he was filling in for the courtroom in a burglary case. "I'll double the bond to those that take place in my neighborhood," he joked. "Closer to my house, the higher the bond. That was always Lazarus' rule."
Broward County public defender Howard Finkelstein said, "What I saw on that video was completely un-judge like, unprofessional and unethical," and so he sent a letter to Chief Judge Jack Tuter requesting that Lazarus be banned from all criminal court matters in the future, writing that Lazarus had undermined "our community's faith in the integrity and independence of the judiciary."
Tuter complied, telling Local 10 News on Thursday that he has banned Lazarus, from ever presiding over first appearances and that he is also banned from all matters involving criminal court, saying the statement was "clearly inappropriate."
Lazarus denied actually raising the bond in the case, but given that he was willing to raise the point, his comment could cast aspersions on any judgments that he does make in the future. Meanwhile, there are no updates on Kodak Black's case specifically, but he was in the courtroom on the day in question, and according to The Blast, will be pursuing a new bond hearing as a result of Lazarus' removal.