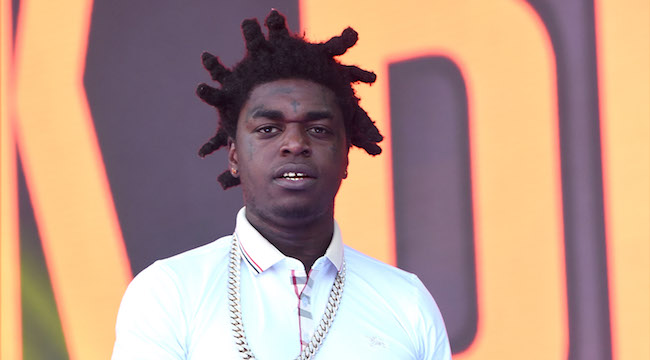 Florida rapper Kodak Black was arrested by Broward County Sheriffs in Florida for a list of charges including grand theft and child neglect, according to a report from TMZ.
The troubled young MC has had multiple run-ins with the law in the past, but it appears the new charges might spell the end of his upward trajectory in the rap game. The charges against him include grand theft of a firearm, two charges of possession of a weapon or ammunition by a felon, possession of marijuana over 20 grams, neglect of a child without bodily harm, and two probation violation charges.
Kodak, real name Dieuson Octave, was already on probation for a conviction on charges of armed robbery and false imprisonment. He was arrested for violating his probation in February of 2017 and was sentenced to house arrest for one year with five years of probation.
Kodak's latest arrest comes on the heels of a probation violation controversy involving Philadelphia rapper Meek Mill, who was sentenced to 2-to-4-years of imprisonment under dubious conditions. Hip-hop came out in force to support the incarcerated battle rapper, with Jay-Z writing an impassioned op-ed condemning his treatment by the prison system and Vic Mensa likening his imprisonment to modern-day slavery.
Unfortunately, due to Kodak's extensive list of serious charges, including accusations of sexual misconduct, it seems unlikely the young upstart will find similar support from his peers and elders.