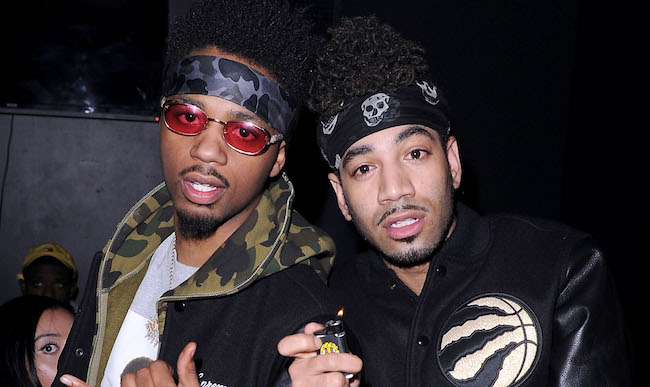 Much of the music industry is in question right now with Billboard potentially adding Youtube views to their metrics and labels finding a way to goose that opportunity to push records all the way to the top of the charts. The industry is constantly changing as labels, artists and everybody else involved with the music business adjusts to the fluctuating climate and metrics surrounding streaming and free music online. For labels, the move always has been looking for efficiency, getting the most bang for their buck and finding newer and easier ways to do so, and proven formulas to continue churning out hits and making money.
One artist has grown tired of the formulaic machinations of hit-making though and he is not holding his tongue. Super-producer Metro Boomin took to Twitter to air out his grievances throughout the day, and he took aim squarely at one label and one man: creative officer for Warner Music Group Mike Caren. Metro specifically attacked Atlantic records, the home of rap stars like Cardi B, Kodak Black, Gucci Mane, Kevin Gates, Wiz Khalifa, Boosie, Lil Uzi Vert and more, and did not hold back.
"PSA to producers everywhere, don't let @AtlanticRecords steal your soul," he tweeted to begin the conversation. "What I said about Atlantic was directed at Mike Caren and the APG division who deals directly with producers and songwriters." Metro went on to detail their song-making practices, and his struggles with that as an artist.
"I'm not against major labels at all let that be clear. APG is just evil," he continued. "These n—-s got a whole textbook on how to put a hit together like it's a f*cking math problem. I to this day find it hard to believe. They basically just want to slave you and steal your music to make hits."
Metro was joined by other artists supporting his claims, but Atlantic has yet to respond in any way to the allegations. Songwriting camps are nothing new in the industry, neither are collaborative efforts in order to churn out a hit, but Metro clearly feels like the practice has crossed the line past decency, at least in Atlantic's case.
Check out all of Metro's tweets below along with tweets from Joe Budden Earl Sweatshirt, London On Da Track, Mike Will Made-It and more who chimed in to support Metro as well.