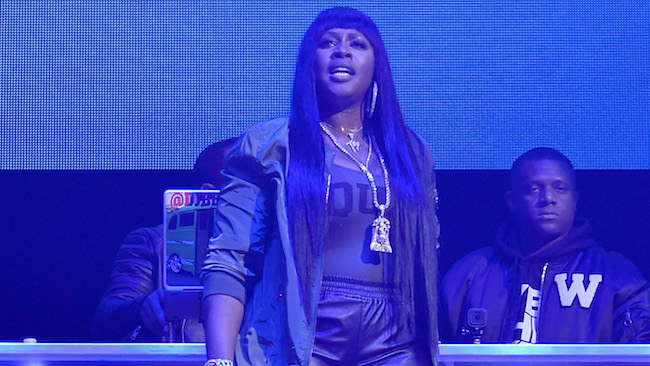 As Joe Budden showed us last year, dissing a superstar — no matter how valid the grievances — can be thankless and fruitless work for a rapper. No matter how much good faith and publicity is built for a "smaller" artist, a nice, potent diss track can be washed away by the superstar simply ignoring it and moving on with their superstar life, and doing superstar things for the world to see on social media.
That's the approach Nicki Minaj is taking in response to Remy Ma's scathing track "Shether" last week, and by popping back up with another diss not even a week later, Remy might be falling into the same trap as Budden. The new song "Another One," actually apes ad-libs and even a few bars from Drake and his Meek Mill-conquering "Back To Back," and dropping the second diss before Nicki can release her first copies his winning approach.
The problem is Remy ain't Drake, and "Another One" ain't "Back To Back," instead it sounds as rushed as the move looks and while there is some merit to striking again, screaming at a wall will only get her closer to being the butt of the joke rather than the one making it. Especially when she's dropping iffy lines like "Put blood on your head, leave your whole damn head red, Lil Yachty," and dropping a nice "Oooh," afterwords to let everybody know just how pleased she was with the line.
Check out "Another One" with the Funk Flex bombs in all their glory below.