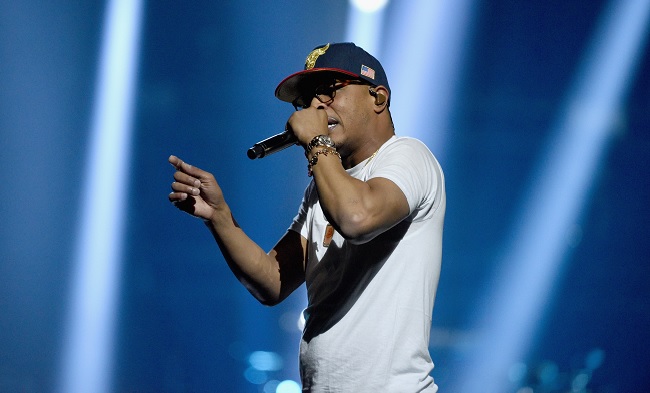 T.I. flexing his political muscles has been one of the few bright spots of 2016. We didn't know that the man who made his name on rubber bands and ATL slang — and later reliable guest verses on massive pop songs — had this streak in him. Of course, he's built an entire career around the idea of being two dueling egos in the same body. We should have seen that Clifford contains multitudes.
He shocked us all with his fiery Us or Else EP earlier in the year, and it looks like he wasn't quite done. T.I. seems to be energized by the rise of president-elect Donald Trump and — in the wake of his elextion — the suddenly outspoken rapper morphed that one-off EP into an entire album of politically engaged tunes. T.I. added nine new tracks and a new subtitle A Letter to the System. The new tracks also feature some big-name additions. "Picture Me Mobbin'" features The-Dream, "Writer" tags his fellow ATLien B.o.B. and "Here We Go/Don't Fall For That" is the T.I. and Charlie Wilson collab we didn't know we wanted.
Check out a full stream of the album below via Tidal. And if you haven't bought in to the Jay Z hype-train, go listen to "War Zone" — or this amazing anti-Donald Trump rant — on repeat. It's not the same, but it is something.
[protected-iframe id="532127f199a256fcef32ad705bb1b3cd-60970621-60083518″ info=" //embed.tidal.com/tidal-embed.js" width="100%" height="725″ class="tidal-embed"]