Amazon Prime members already receive a wealth of goods for their dollars, including streaming access to all of these TV shows and movies, but an unexpected new perk might be enough to convince some holdouts to sign up for the service. Well, maybe that will be the case, but I suspect that this will mainly be an additional bonus for already devoted Prime members who happen to be fans of both comic books and/or a shirtless Jason Momoa.
Aquaman, the James Wan-directed DCEU effort that hopes to be "badass" and has been compared to Marvel during early reactions, doesn't officially arrive in theaters until December 21. However, the online retailer has announced an exclusive screening time that's several days earlier, only for Prime subscribers. These fortunate folks can purchase up to 10 tickets for the December 15th screening (at 7:00 pm) in theaters. The only catch? Rural subscribers may be out of luck. You can click here to find out if your multiplex is participating.
This isn't the first time that Amazon's partnered up with a studio to hook up Prime members with exclusive early screenings. It previously did so for Jumanji: Welcome to the Jungle and Hotel Transylvania 3, but neither of those films boasted a rabid fanbase like comic book movies tend to attract, especially when there's an "Aquadaddy" on board. Speaking of which, please enjoy these new posters of Momoa doing his best waterborne Blue Steel.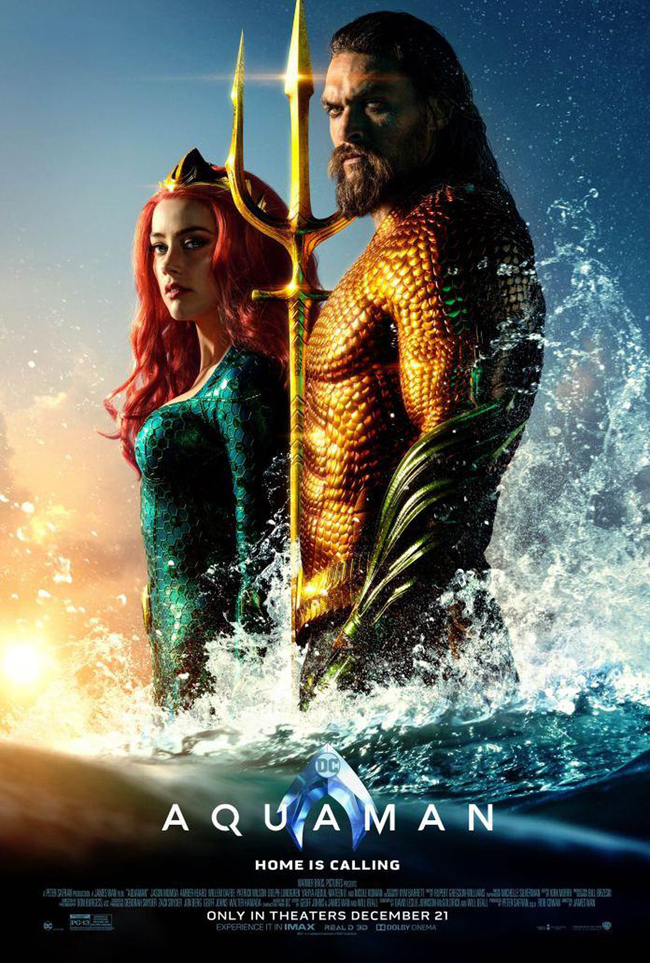 And here's the final Aquaman trailer, full of talk about Arthur's childhood and family legacy.