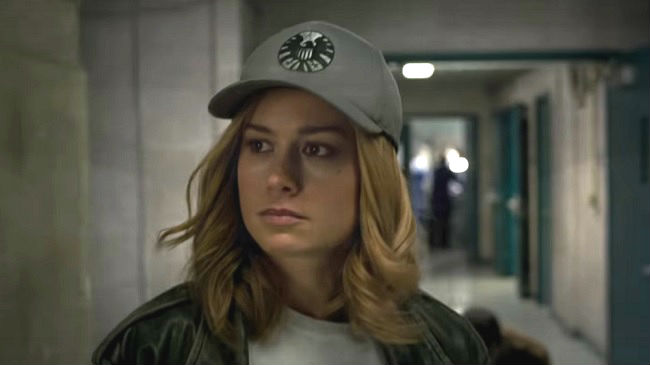 Though it features Carol Danvers (Brie Larson) punching a nice old lady in the face — but for a good reason — the first Captain Marvel trailer is quite good. So too is the official poster, which Marvel Studios dropped in conjunction with the trailer's Tuesday premiere on Good Morning America. While almost everyone paid as much attention as possible to every single frame of the teaser, however, it seems the poster itself contained a rather cute and cuddly Easter egg for all the Marvel Comics readers out there. At least, so long as you don't try to pet its belly.
Of course, I'm talking about the mysterious "cat butt" that appears near the bottom left corner of the poster. As Twitter users and others quickly noticed, the Larson's suited Danvers and her glowing fists weren't the only figure to be captured by the poster. The back half of a barely seen feline was also in the frame.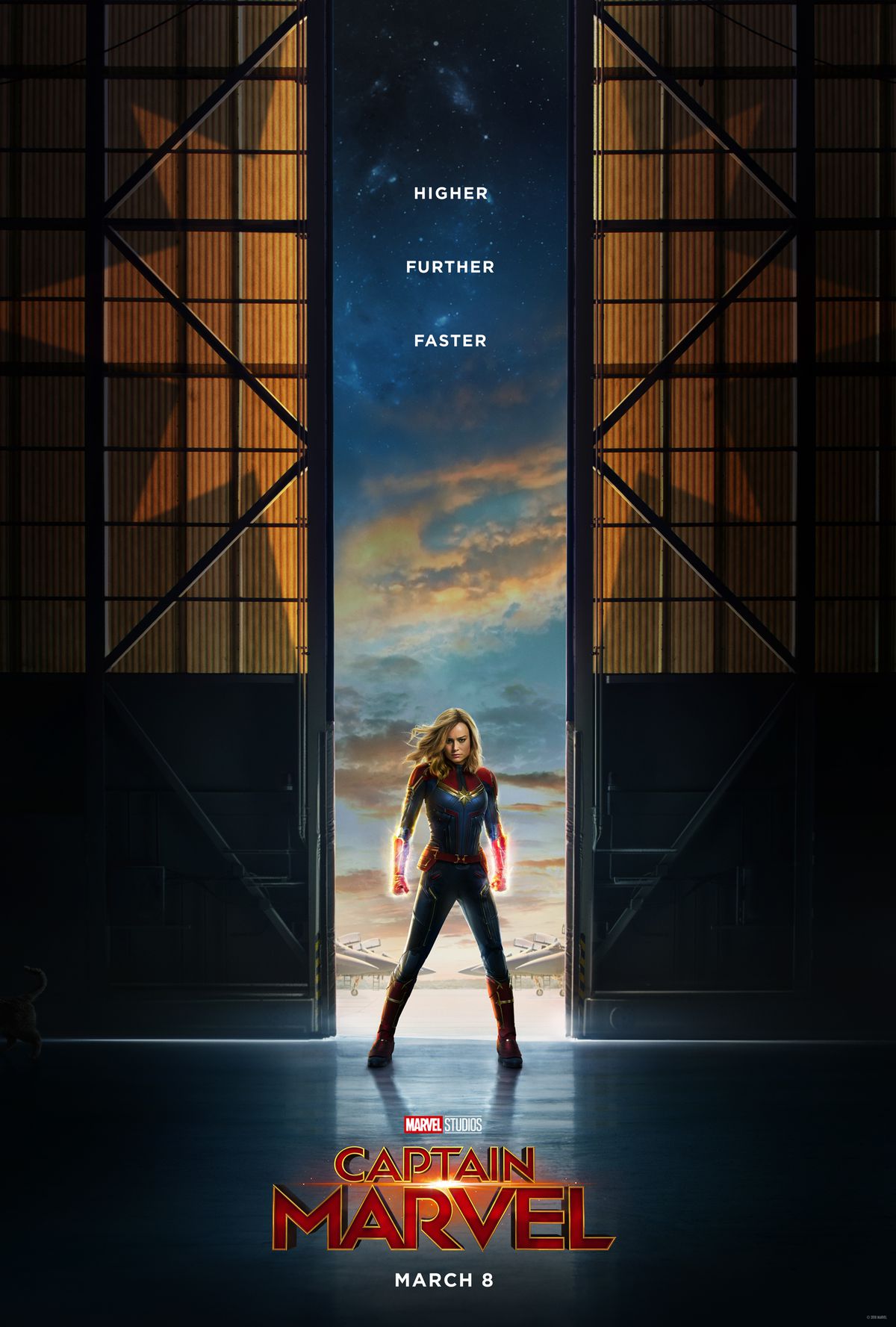 Do you see it? No? Here, take a closer look.

That, dear friends, is not an accident. It may seem like a practical joke played on the general moviegoing public by Marvel Studios, or a graphic designer's idea of a practical joke, but that really is a cat butt, and it's really supposed to be there. Why? Because, as Polygon points out, the first issue of Giant-Size Ms. Marvel in 2006 introduced readers to Carol Danvers' cat, later named Chewie after Star Wars' Chewbacca. Though it should be quickly noted that, like Danvers, Chewie is not "of this world," for the cuddly beast is actually an alien lifeform known as a flerken.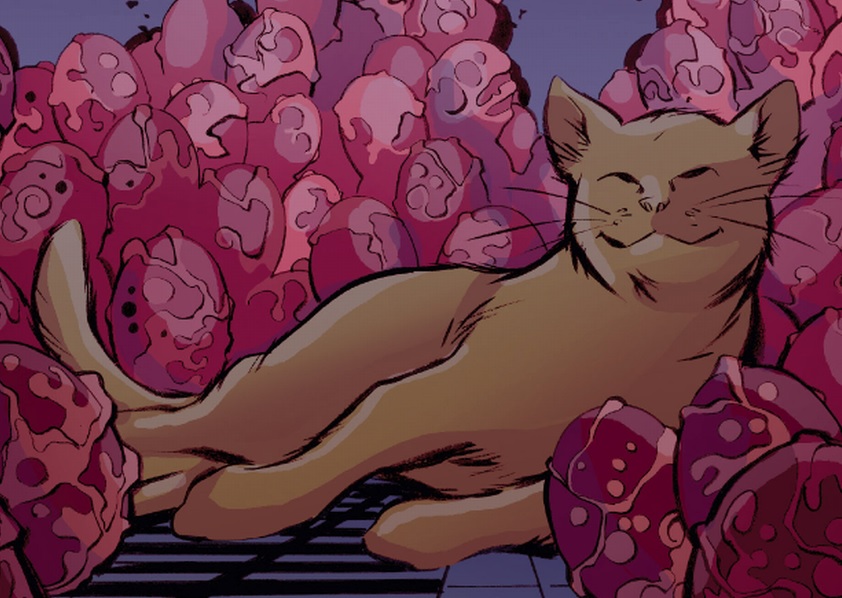 In other words, Danvers' pet is actually an alien that resembles a cat, except for the fact that it reproduces with the speed of Star Trek's tribbles and consumes its food via monstrous means. This particular aspect of the animal probably won't make it into Captain Marvel, of course, but that doesn't mean Chewie's true colors won't show themselves in Avengers 4 or, should its current production hiatus not last too much longer, Guardians of the Galaxy Vol. 3. That's because the flerken and Rocket Racoon have traded barbs (and rifle blasts) before.
That Rocket and Chewie aren't the best of friends doesn't amount to anything worthy of a central storyline in an Avengers or Guardians film. However, the Captain Marvel poster's cat butt suggests that Danvers will more than likely cross paths with the MCU's cosmic heroes, and others like them, in future Marvel movies.
(Via Polygon)