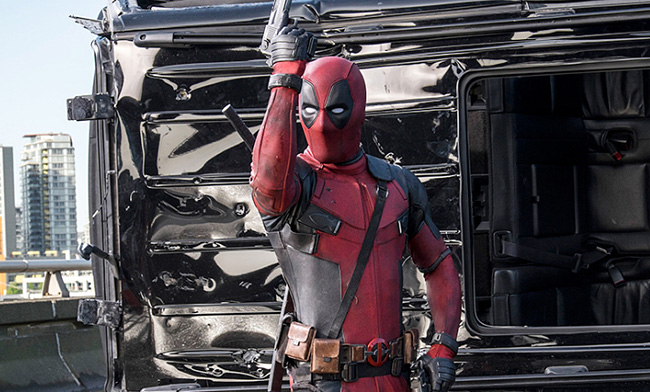 While many people got really excited when the plans for Disney's purchase of Fox were announced, the actual reality seems like a bit more of a headache for those involved. While the endgame might see all of the Marvel properties under one roof — save for those Spider-Man characters Sony is still using — Fox is doing everything they can to get their projects out the door before they lose them.
The future of the X-Men and other properties under the Fox umbrella is a mystery at this point, but Fox's plans include Deadpool 2 and X-Men: Dark Phoenix later this year, The New Mutants in February 2019, a possible Silver Surfer solo film, whatever project Tim Miller and Brian Michael Bendis are working on together, and the oft-delayed Gambit film starring Channing Tatum. According to The Hollywood Reporter, all of these are full steam ahead at Fox with the looming Disney deal not affecting them at the moment:
"It does not affect this project in any way, shape or form is what I was told," says Bendis of the looming merger. "At least at the moment, it's certainly decisions over my pay-grade if it ends up doing so."

Fox has several other "secret" projects in development, including a Silver Surfer stand-alone feature that is being written by comics creator Brian K. Vaughn. "We are going 100 miles per hour," says one executive involved…

On the Fox lot, phrases like "it's business as usual" reverberate in conversations with agents and execs. "We actually have way more in development and production in Marvel IP than at any point in the history of the studio," says a Fox insider. "There's been zero slowdown on that front given Disney."
Now, this is a common sense move by Fox for more reasons than just milking the franchises for all they can while they still have them under control. There's also the possibility that the Disney deal doesn't happen according to The Hollywood Reporter and Fox can't just scrap plans they have without losing out:
"They have to proceed as business as usual in case the merger doesn't go through," says one agent whose clients work on Fox's Marvel movies. "It's a unique position to be in."
So while it might be a weird deal for fans and the people involved in the films, it makes sense for the studio. It also means we won't be finished with the deluge of superhero films anytime soon.
(Via The Hollywood Reporter)