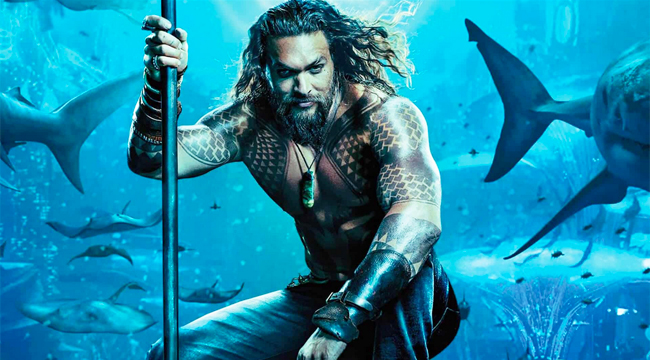 SNL hasn't released an official promo for this week's episode yet, but there's no need to — host Jason Momoa is doing it for them. The Aquaman star has been uploading videos for his 6.9 million (nice) followers on Instagram, touring Studio 8H while shirtless and generally acting, well, Momoa-y. "You are OFFICIALLY in my DREAMS The greatest moment in my career is about to go down this week. @nbcsnl I'm here. I'm not leaving," he wrote in one post, adding the hashtags #homesweethome, #mygods, and #mylegends, while in another, he added, "EVERYONE WATCH SNL THIS SATURDAY #DROGOISCOMING." Okay!
Momoa, who named Chris Farley and Adam Sandler as two of his favorite cast members, also wandered the building in a towel, as one does. "Hey everyone, so this is my second day, and we just finished the promos, and I'm going to go meet the cast and we're going to go over sketches and I'm so excited," he said. "I did my tune in and it went really well. I can't tell you how honored I am to be here, especially to go meet the writers right now. Let's go. I love my life!"
Jason Momoa: never not on brand.
Aquaman is one of 2018's most anticipated movies, but don't expect to see Momoa in 2019's most-hyped TV series. "Yeah… he's not coming back," the actor said about Khal Drogo returning to Game of Thrones for the final season. "Nine years now, let him go… It's no good if he comes back."
For more on Aquaman, read our interview with director James Wan.