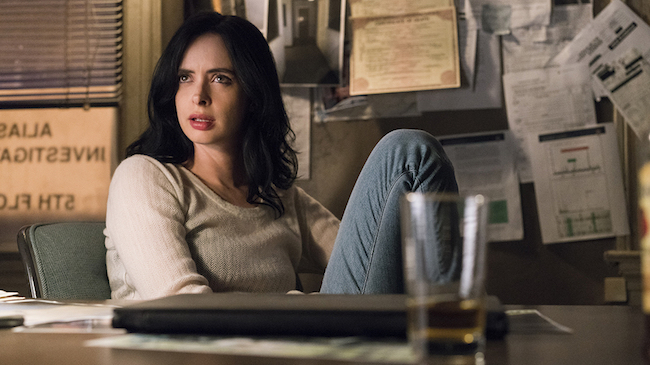 Marvel's Jessica Jones is a force to be reckoned with and Netflix is not going to stand in the path of a third season. Renewal drinks for all! (Just don't try to keep up shot for shot with the title character.)
Netflix trumpeted the return of the Krysten Ritter led superhero series courtesy of the time-honored tradition of the peppy press release.
"Marvel's Jessica Jones has been renewed for a third season on Netflix," proclaims a detail-light announcement simply confirming the program's return.
Jessica Jones reemerging for a third go-around isn't too much of a surprise. Reviews of the sophomore season weren't quite as sparkling versus the first season, but Jones serves as an integral part of Netflix's collection of Marvel small screen offerings. Essentially, the news serves as a reminder that Netflix is still committed to their comic-indebted shows even if Disney's streaming plans raise a lot of questions about the future.
The social media wing of Jessica Jones marked the occasion with an on-brand tweet for their far from bubbly hero.
Next up in terms of new episode Marvel goodness on Netflix? June 22 will mark the return of Luke Cage to your streaming diet with season 2 set for binging this summer.