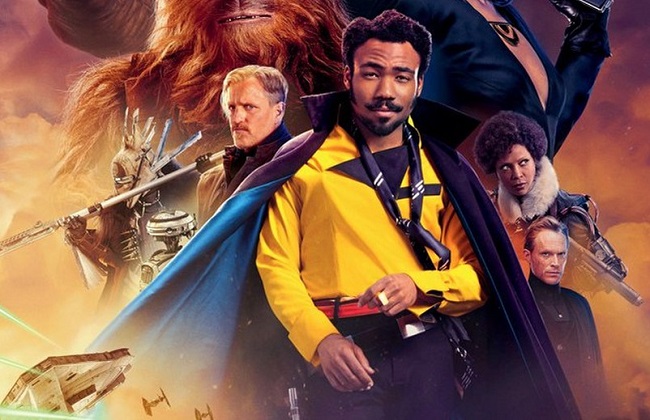 Solo: A Star Wars Story recently wrapped production and dropped a reassuringly entertaining full-length trailer, which we broke down here. On Sunday, director Ron Howard took to Twitter to remind us who everybody's probably going to be talking about in what might end up being a trilogy: Donald Glover's Lando Calrissian.
Lando was also a standout during a screening of Solo: A Star Wars Story footage at CinemaCon last month. Variety praised the footage (a scene of Han and Lando gambling) and Birth Movies Death also noted Lando's stand-out performance.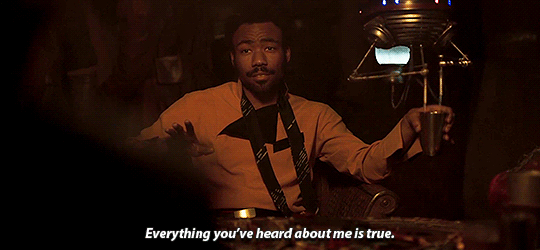 There was also huge fan response to this recent poster of the whole cast:
People inevitably honed in on one character in particular:
At least one person made a compelling case that Lucasfilm knew exactly what they were doing.
Some people — like Quelynace and the appropriately-named LandoSWAG77 — thought the poster could be even better, though: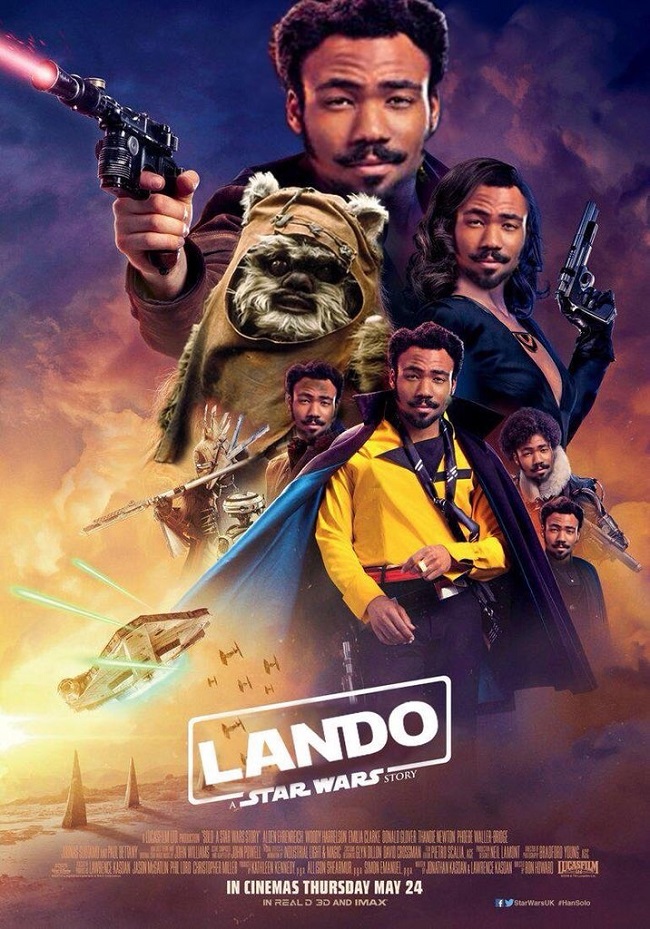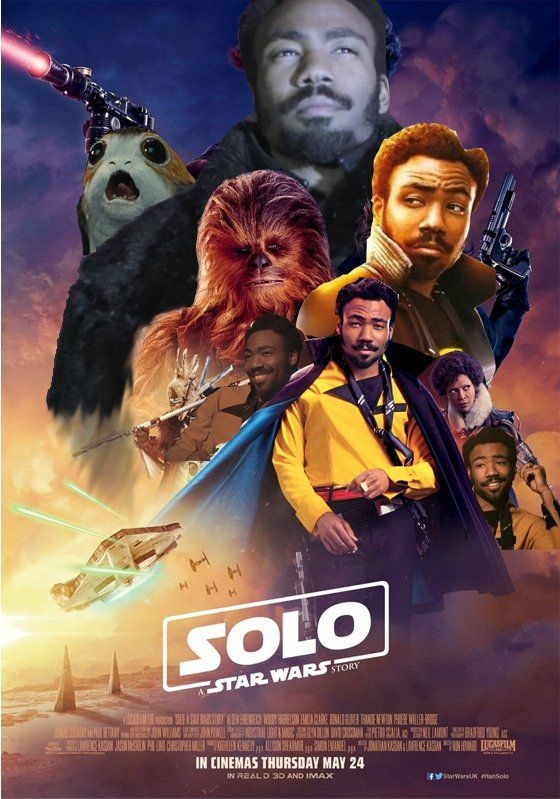 Better movie?
Lando Calrissian stealing focus in a Star Wars poster is a long-standing tradition, it turns out:
And those capes! A new Star Wars tie-in novel, Last Shot, recently revealed he has an entire cape closet, and it's been spotted in footage from the movie, too:
Commentary about his flair for fashion and overall je ne sais qua continued.
Lando: A Star Wars Story opens May 25th.