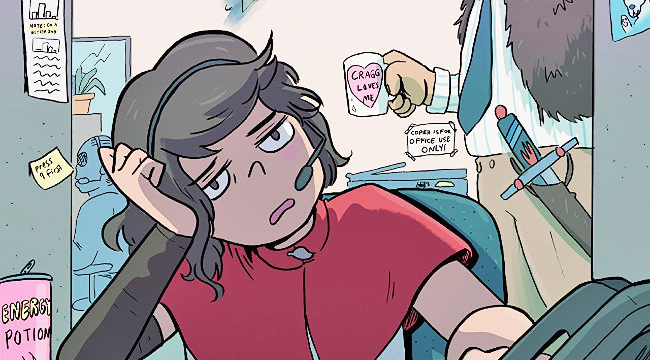 The appeal of fantasy is that we can escape from our worldly cares for a little while. But lizard-men and mages also have to find shelter and food, and in the world of Modern Fantasy, launching today from Dark Horse Comics, the world Sage of The Riverlands, our heroine, lives in, is suspiciously like our own. Sure, her best friend is a lizard and her roommate can do magic, but she has a work cube, a crap job, and her boss is a literal barbarian.
Rafer Roberts and Kristen Gudsnuk are fully aware this isn't a new idea; the title literally refers to a genre that uses this trope all the time. What makes it work, though, is that it's both a vehicle for wit and how carefully they navigate the fantasy genre. On one level, this is a classic fantasy story: A seeming nobody finds a mysterious object and goes on an adventure. It's just that the evil wizards abduct people in windowless vans and trash your apartment instead of sending zombies after you. But on another level, her lizard sidekick is a gay weed dealer with a jerk of a boyfriend and her best friend is rapidly leaving her behind both economically and socially. Sage thinks she needs an adventure, but you can already tell it's not going to go the way it usually does in a fantasy story.
Gudsnuk anchors it all with her cartooning. The book has a loose, indie-animation feel to it, but Gudsnuk loves mashing together stereotypical tropes and it emphasizes the comedy: Of course the seemingly imperious elves are hipsters. In all, in a week when a lot of great books are wrapping up, this is a nice entry into a new one worth reading.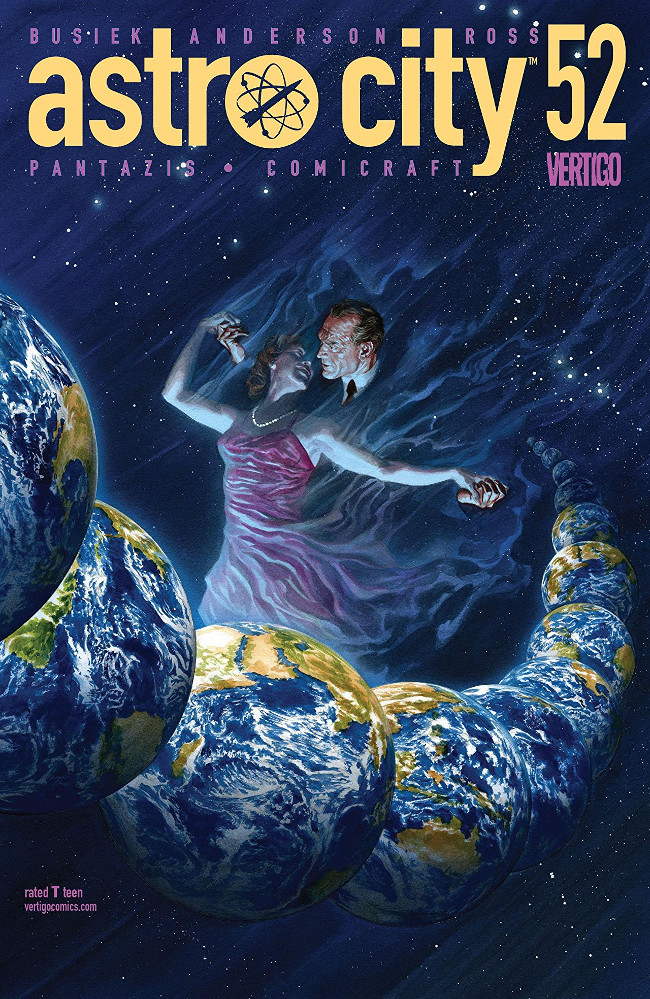 Astro City #52, DC Comics
Kurt Busiek and Brent Anderson wrap up their monthly run on a bittersweet note. Astro City isn't gone: It's becoming a series of original graphic novels, but the monthly series ended where it began. Namely, with the little guy, doing the little stuff that people don't really think about, and exploring the motives behind it. The issue touches on a huge number of topics: How our struggles with grief aren't clear-cut, how our desire to help others is a complicated mix of motives selfish and pure, and how we undervalue the work that we do for others. But it touches on them lightly and ends with a point the series has carried throughout: In the end, heroism depends on your heart, not your fists.
Kill Or Be Killed #20, Image Comics
Ed Brubaker, Sean Phillips and Elizabeth Breitweiser end their deconstruction of the white vigilante with a gun on a mix of notes. The story has a definite end for Dylan, who's killed so many people, but it's an ambivalent one, to say the least. But it does offer an answer to one of its most lingering questions, whether Dylan was sane or not, with the troubling point that you can be completely sane and still do dangerous things. It's an ending that'll stick with you for a long, long time.
Harrow County #32, Dark Horse
Today is a day for endings, in comic books, and Cullen Bunn and Tyler Crook wrap up their series with one hell of one. Following Emmy, the Depression-era witch, the haints around her home, and the complicated family history around her past has been consistently one of the greatest horror comics, not just from a scares perspective, although there's plenty to curdle your blood, but from a literary one. How Cullen Bunn combines different American literary traditions into something new is fascinating, and Crook's careful, gorgeous execution has consistently made it great. If you've missed out to this point, then do yourself a favor, and start at the beginning.
Shadow Roads #1, Oni Press
Cullen Bunn, Brian Hurtt and A.C. Zamudio pick up where they left off with The Sixth Gun in this sequel series that pays tribute to the pulps of the past while being its own thing. You don't have to have read The Sixth Gun to pick up this series, but fans will get a little something as we check in on a cast old and new. The real appeal, though, is Zamudio's art, which mixes nearly dark scenes with beautiful vistas colored by Carlos Zamudio, giving this book a cinematic feel.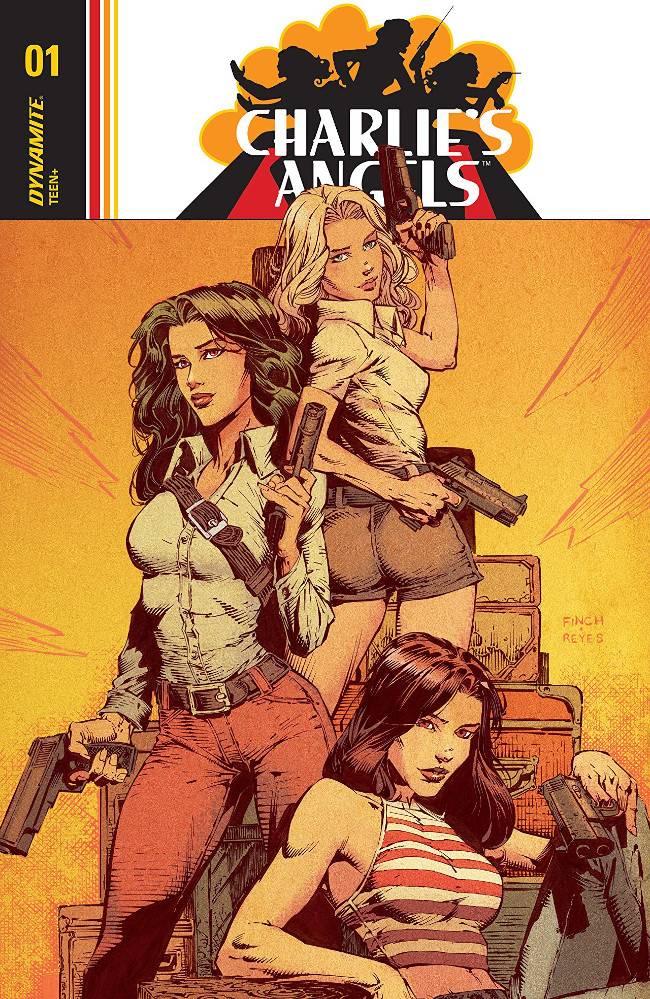 Charlie's Angels #1, Dynamite: John Layman and Joe Eisma take on the beloved '70s series and keep the charm while updating the tone in some careful ways.
Multiple Man #1, Marvel: Matthew Rosenberg and Andy McDonald find the only thing that can make Jamie Madrox's power of multiplying himself even more confusing: Giving his duplicates the ability to travel through time. Whoops.
Sex Criminals #25, Image Comics: Matt Fraction and Chip Zdarsky finally bring Jon and Suzie back together in a warm, loving embrace in, er, the time-frozen place where they go when they orgasm. Hey, modern romance is odd.
Batman: Prelude To The Wedding: Harley Quinn And The Joker #1, DC Comics: Tim Seeley and Sami Basri use this tie-in series to muse on the abusive relationship between Harley and the Joker.
Sentry #1, Marvel: Jeff Lemire and Kim Jacinto pick up with Marvel's strange, split-personality superhero, who saves the world in a bottle at night and cooks at a diner for a living in the "real" world, all to contain his dark side. But what happens when somebody steals the bottle?
This Week's Best Collections
The Comic Book History Of Comics: Comics For All, IDW Publishing ($16, Softcover): Fred Van Lente and Ryan Dunlavey go global in this handy, breezy reference volume.
The Killer, BOOM! Studios ($40, Softcover): The unnerving, thrilling noir about an assassin trying to retire gets a well-deserved complete collection.
Ant-Man And The Wasp: Growing Pains, Marvel ($20, Softcover): Granted, this volume doesn't really get into the "wife-beating jackass" part of Hank Pym's legacy, but if you want a summary of his history over the years at Marvel, this is a good sampler.