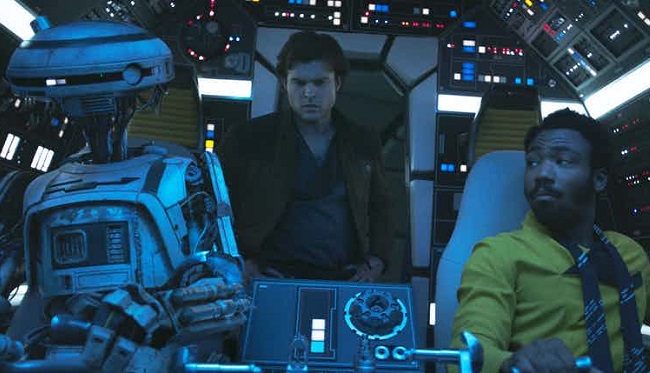 The full-length trailer for Solo: A Star Wars Story dropped on Sunday, and here are some of the highlights (Lando) and new characters (doesn't matter as long as there's Lando) seen in the trailer.
In the first moments, Han Solo (Alden Ehrenreich) is seen having a showdown with this character: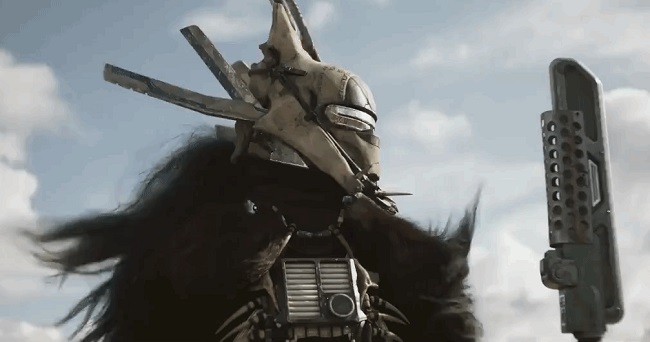 Some leaked merchandise from Solo called this character Enfys Nest and said she's the leader of a gang called the Cloud-Riders (a swoop bike-using criminal group which also appeared in the Expanded Universe).
After that, we see Solo and childhood friend Qi'ra (Emilia Clarke) reunited as adults: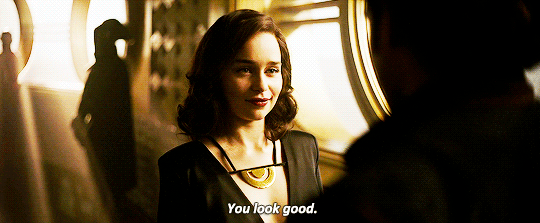 Presumably, as Clarke has hinted at in an interview, Qi'ra either betrays Solo or dies.
Then we meet Tobias Beckett (Woody Harrelson), whose mentorship of Solo is inspired by Long John Silver and Jim Hawkins in Treasure Island.