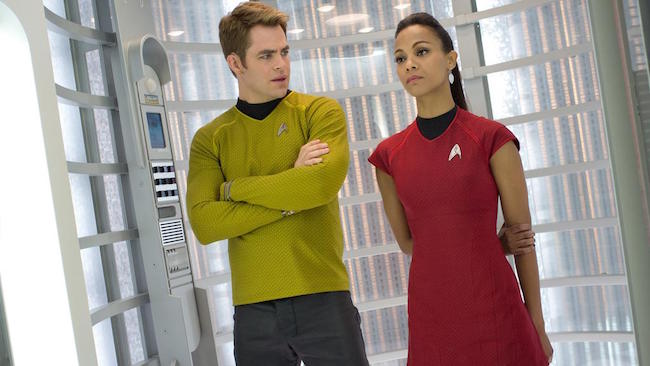 The mighty sci-fi franchise Star Trek has been exploring strange new worlds on the big screen since 1979, but it's taken until 2018 to hit a very important point in the cultural institution's history. For the first time ever, Trek has tapped a female director to helm a motion picture.
Variety reports S.J. Clarkson will be directing the fourth film in the current reboot era. Clarkson's résumé is very TV heavy and features directing duties tied to programs like Dexter, the BBC version of Life on Mars and the first two episodes of Marvel's Jessica Jones. This project appears to be unaffiliated with the Quentin Tarantino Trek movie that's inspired a fuss and is expected to arrive in theaters ahead of the Tarantino/J.J. Abrams joint.
Paramount reportedly announced at CinemaCon that the fourth film will feature Chris Hemsworth in a more prominent role than his previous appearances as Captain Kirk's dad. Rumblings have it that Chris Pine's Kirk will run into Hemsworth as part of a time travel affiliated storyline. No official synopsis exists for Star Trek Let's Do Another, so rumblings and reports are all we have at the moment. Uncredited Star Trek Beyond writers J.D. Payne and Patrick McKay have penned the screenplay, so marinate in that how you will.
(Via Variety)