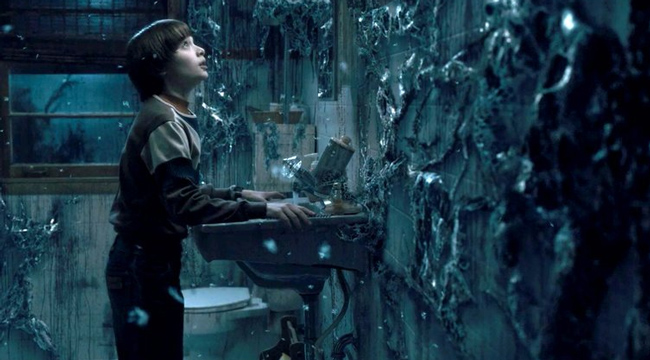 The Duffer Brothers are pushing back hard against accusations that their massive hit Netflix series Stranger Things was stolen from another filmmaker. Charlie Kessler filed a lawsuit claiming Matt and Ross Duffer allegedly took ideas he pitched to them during a Tribeca Film Festival party in 2014 and used them to create their show. Kessler pointed to the fact that Stranger Things' development title was 'Montauk' (the same name as a short film made by Kessler in 2012) as proof the Duffer Brothers plagiarized him.
But emails from the Duffer Brothers shared with TMZ show the duo was developing Stranger Things and referring to it as 'Montauk' as far back as November 2010. That's four years before Kessler ran into them at Tribeca and two years before his short film came out. 'Montauk' as a name isn't exactly all that original either, considering the Montauk Project is a well-known conspiracy theory that's been floating around for nearly 40 years:
A Google document dated October, 4, 2013, would become the premise for "Stranger Things" … "Benny (renamed Will for the show) leaves his friend Elliot's house, a bunch of kids are there, eating pizza, dungeons and dragons … Benny leaves on bike, hears voices, goes into strange world, taken by some evil force."

Two emails from 2014 — February 27 and April 4 — both written before the alleged meeting between the Duffer brothers and Kessler, lay out the vision for the show. It reads, "…set in 1980s Long Island" with "a vintage Stephen King feel." The April 4 email mentions a location scout in Montauk.
"These documents prove that Mr. Kessler had absolutely nothing to do with the creation of Stranger Things," the Duffer Brothers' lawyer told TMZ. "The Duffer Brothers were developing their project years before he claims to have met them."
So while it may take a bit longer for the courts to rule on this particular case, we doubt Kessler will be finding a lot of support for his claims amongst the public. As it stands now, the Duffer Brothers are still only guilty of copying the childhood of everyone who grew up in the 80s.