Queens Of The Stone Age last released an album in 2017 with Villains. A lot has happened since then, including the tragic death of their frequent collaborator Mark Lanegan and public tumult between Josh Homme and his wife.
Today (May 11), the band has announced their new album In Times New Roman… arriving in June. The lead single "Emotion Sickness" is out now. Against playful instrumentation, Homme sings of destruction: "Use once then destroy / Single servings of pain / A dose of emotion sickness / I just can't shake / Then my fever broke."
In 2021, Mark Ronson recalled the time he kicked Dave Grohl out of a Queens Of The Stone Age recording session. "It was the first time we were doing vocals and I was like, 'Dave Grohl, rock legend, get the f*ck out of here,'" he said. "It was like the first day we were doing vocals and Josh was like really in a rhythm and it hit something, and I'm such a fan of Foo Fighters, Nirvana. It was not pleasant to have to ask Dave Grohl nicely to leave the session."
Listen to "Emotion Sickness" above. Check out the In Times New Roman… artwork and tracklist below.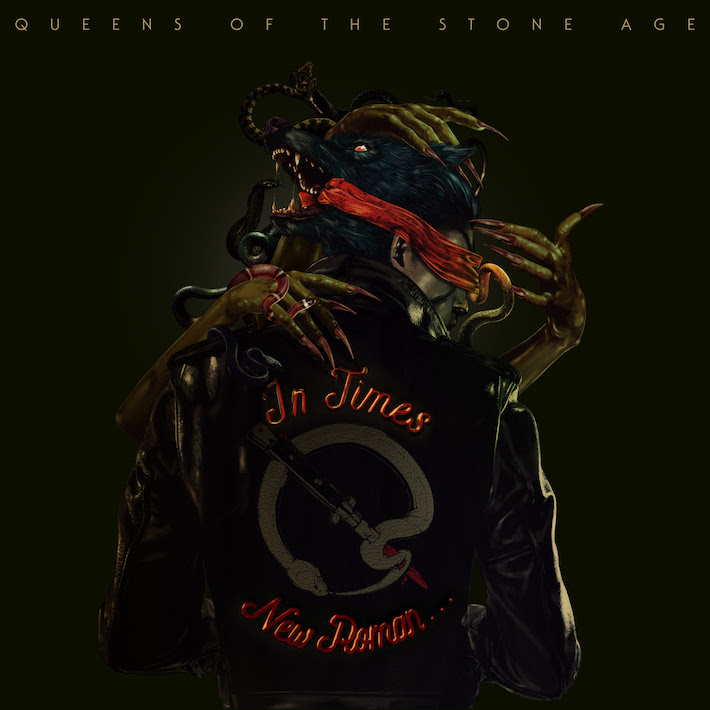 1. "Obscenery"
2. "Paper Machete"
3. "Negative Space"
4. "Time & Place"
5. "Made To Parade"
6. "Carnavoyeur"
7. "What The Peephole Say"
8. "Sicily"
9. "Emotion Sickness"
10. "Straight Jacket Fitting"
In Times New Roman… is out 6/16 via Matador. Find more information here.