Speedy Ortiz is fully back as the band just announced that their first new album in five years, called Rabbit Rabbit, is arriving this fall.
It finds Sadie Dupuis (songwriter, vocals, guitar) and Andy Molholt (guitar) joined by some longtime touring members, Audrey Zee Whitesides (bass) and Joey Doubek (drums), moved to full-time roles for the first time on a recording.
The band also shared a new single, "You S02," on the heels of their previous "Scabs" release. This one focuses on people who don't live up to their public perception, particularly by being union busters and other aspects.
"Mostly when I've met my musical heroes, they're kind and principled people," Dupuis said in a statement. "But occasionally someone whose work I love(d) reveals themselves to be anti-union, or anti-'woke,' or some other gear-grinding ugliness. That's who I wrote 'You S02' about, the song's frenzied guitar and synth solos mirroring the crazymaking intensity wafting off people who act like that."
Check out "You S02" above. Below, find the Rabbit Rabbit cover art and tracklist.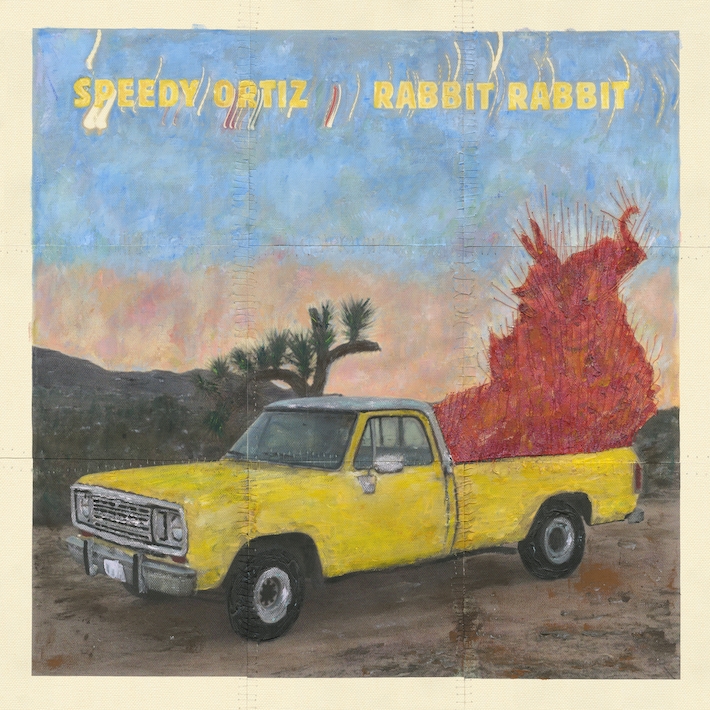 1. "Kim Cattrall"
2. "You S02"
3. "Scabs"
4. "Plus One"
5. "Cry Cry Cry"
6. "Ballad Of Y&S"
7. "Kitty"
8. "Who's Afraid Of The Bath"
9. "Ranch Vs. Ranch"
10. "Emergency & Me"
11. "The Sunday"
12. "Brace Thee"
13. "Ghostwriter"
Rabbit Rabbit is out 9/1 via Wax Nine. Find more information here.