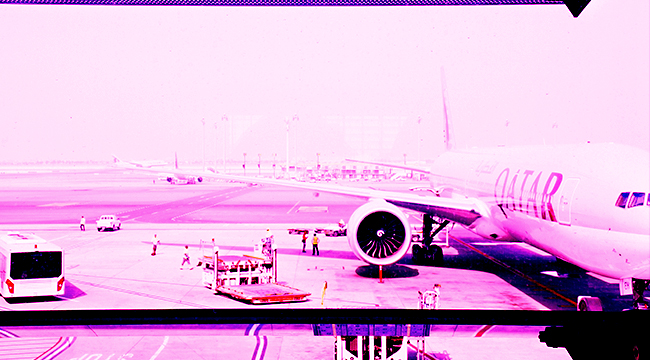 Flying has never been better, easier, or cheaper than it is now. Sure, isolated bad experiences still happen, but the overall user-experience of flying is crazy good these days. One of the biggest indicators of how much better air travel has become is the advent of full-on luxury experiences in the sky.
Granted, a lot of those luxe seats on airlines are out of the non-1% price range. Still, the overall feel of the planes has advanced too — along with the need for airlines to be competitive enough to offer unique perks. Even if you're in premium economy or economy these days, you'll often be greeted to in-seat entertainment systems, accented lighting to fight jet lag, cushier seats, and full meal and drink services. Meanwhile, super stripped down budget carriers have made the entire act of flying more egalitarian than ever.
So which is the best airline in the world? Skytrax set out to answer just that. They polled over 21 million international travelers from over 100 countries to find an answer. That's a hell of a deep pool to draw some conclusions from. Interestingly, we had to go pretty low in the findings to source the best American airline in the world.
If you're curious, it's JetBlue, which ranked 42nd overall. Ouch. Licking wounds and moving on… Let's dive into the world's ten best airlines.
10. Thai Airways
Thai Airways feels like a great place to start. First of all, the airline will take you to Thailand — one of the dopest destinations in the world. Moreover, the airline has a vast network with 84 stops in 37 countries around the world. Lastly, their onboard menu is a great mix of Thai classics which is a great treat when you're 35,000 feet in the air.

9. Lufthansa
Lufthansa gets the job done with a nice dollop of class and old-school European charm. The workhorse airline is based in Frankfurt and Munich. The German carrier offers great connections to the whole world with plenty of German beer and wine to keep you happy while you catch up on all those movies you missed over the last year or two.
8. Qantas
Australia's Qantas knows how to make sure you're comfortable during the longest hauls. The airline is known for keeping the Australian wine flowing with a little extra legroom, even in economy — all of which is very necessary if you're on a 16-hour flight Down Under.
7. Hainan Airlines
China's Hainan Airlines is the workhorse of the skies. The airline runs to over 500 destinations in 90 countries around the world. They're also one of the cheaper options on the list, especially if you want to fly around East Asia without breaking the bank.
6. EVA Air
Taiwan's EVA Air is another major operator in the Far East. The airline offers great fares on flights between North America and Taiwan with onward connections all over Asia and Oceania at competitive prices.
The onboard experience here is first-rate with plenty of perks in economy and plenty of luxury in higher classes.

5. Emirates
Now we're getting into the serious luxury end of the air travel. Emirates offers an onboard experience in their higher classes that few of us will afford without a crazy amount of miles (or a black AMEX). Think apartments to yourself with personal butler-levels of luxury. And, yes, their economy seating is pretty solid too with great in-seat entertainment, solid food choices, and plenty of tasty booze.
4. Cathay Pacific
Hong Kong's Cathay Pacific likes to give its passengers some serious perks. 4K in-seat entertainment screens, full-on mattresses for your lay-flat beds with pillows and duvets, and all of that's just in business class. Overall, Cathay Pacific is continually upping the game and making flying over the Pacific easier and easier with each passing year.
3. ANA All Nippon Airways
ANA or All Nippon Airways, Japan's official airline, is a plush experience in refinement and expediency. The airline is renowned for its first-rate service in all classes with constantly upgrading fleets and a vast international and domestic flight network. This one is definitely worth the extra cash to fly on.
2. Singapore Airlines
Singapore Airlines seems to be in a constant back-and-forth with Qatar Airways for the number one spot on these lists and in traveler's hearts. The Singaporean airline is one of the absolute best in the world when it comes to customer experience. Sure, they have those crazy private apartments with en suite bathrooms. But Singapore Airlines also offers a plush economy experience with extra legroom, actual decent food options, and all the booze your heart desires on those long trans-Pacific flights.

1. Qatar Airways
Qatar Airways ranked number one — which won't surprise those in the travel industry. The Middle Eastern stalwart offers a first-class experience with luxury travel alongside a high-level economy experience. The Doha airport is basically one huge Qatar Airways terminal where weary passengers can grab a burrito while they wait for their connections from the West to the East.
Overall, this is a comfortable airline where extra legroom, great food, and top-notch service in all classes is the norm.