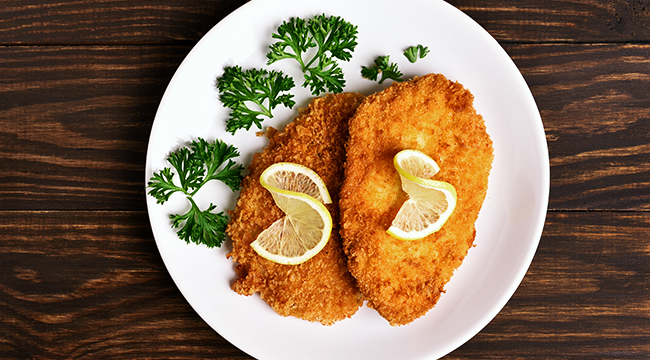 German cuisine is often defined by Bavarian classics: huge pork shanks, piles of bratwurst, cheesy soups, and slow-roasted beef with dumplings and gravy. If you've ever savored American comfort food, you're sure to agree that there's nothing wrong with any of that — pork, sausage, cheese, and potatoes are pretty popular here, too. But assuming that those dishes are the only "German" food is akin to assuming Tex-Mex is the only "American" food. Not that there's anything wrong with Tex-Mex.
Point being, Germany has a deep food culture that goes beyond Oktoberfest tents and Alpine slopes. Germany has two coasts, vast agriculture, and varying cultures from north to south and east to west that inform a wide variety of dishes. Add in a deeply rooted immigrant population, and you have one of the most diverse food cultures in the world.
If you find yourself in Germany and are ready to expand your palate, these are the seven dishes you have to seek out. We've also added a rad spot where you can actually try each dish with plenty of atmosphere to help make your iconic food experience a one-of-a-kind feast.
Veal Schnitzel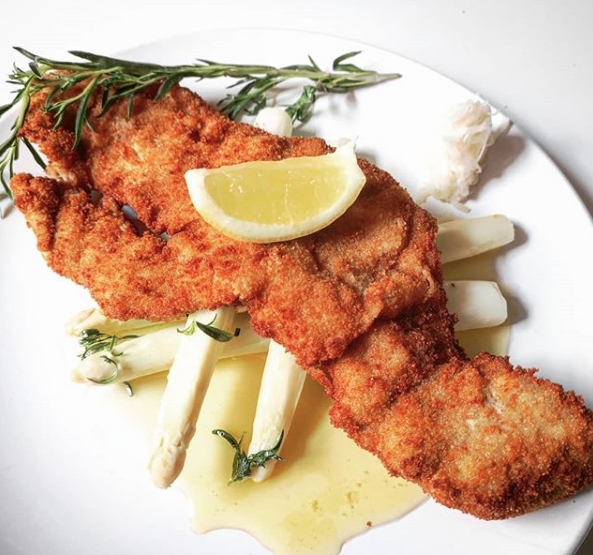 Schnitzel is a pan-German dish with roots in Vienna. Well, let's take a step back. Breaded meat cutlets exist from Milan to Prague to Berlin. However, "Weiner Schnitzel" (Vienna Schnitzel) refers to a breaded veal cutlet specifically. In most cases, a German "schnitzel" or Italian "milanesa" or Czech "Řízek" is made from pork.
Wherever you eat it, a schnitzel is a delight. The thin, savory meat, the crunch of the fried breading, and a nice fresh horseradish on the side all make for a filling-yet-magically-light treat.
Where to eat this dish? Literally any beer garden in Germany. Schnitzel is the throughline of great beer garden food.

Königsberger Klopse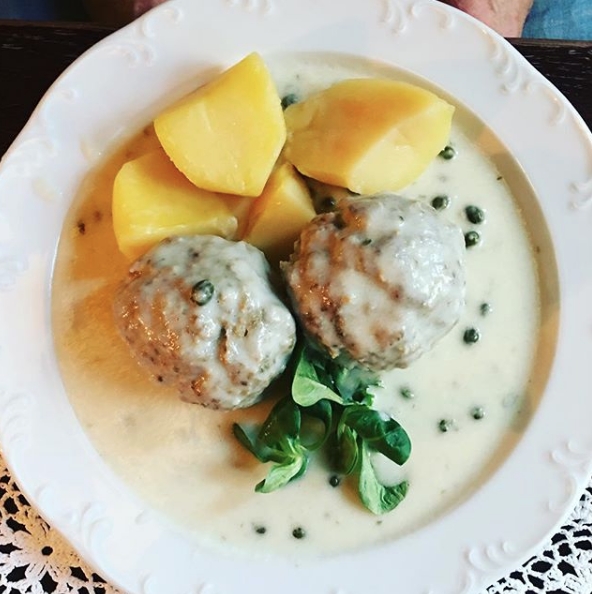 This is a throwback recipe to East Prussia's capital, Königsberg (now Kaliningrad, Russia). The dish is a sour, umami, creamy, and meaty delight. It's also kind of hard to find these days, adding to the "specialness" of the whole experience.
The two meatballs are a mix of veal and pork with marjoram and a dash of Baltic sprats (a small sardine) to amp up the umami. They're boiled off in a rich broth with fresh herbs. That broth is then converted into a sour sauce with a lemon and egg yolk base. At the end, brined capers are added to the mix. The dish is often served with pickled beets and boiled potatoes. This is a flavor bomb dish that'll have you rethinking everything you know about German food.
Where to eat this dish? The dish is common in the former East Germany and Berlin especially (Berlin ended up housing a massive amount of ethnically cleansed East Prussians post World War II). Classic spots like Marjellchen in Berlin serve exemplary renditions of this classic.
Currywurst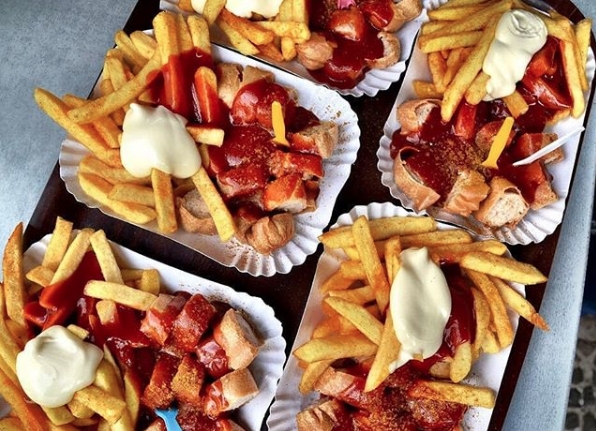 Currywurst is one of those late-night comfort foods that everyone rallies around. Make a dozen German friends and each of them will have their favorite spots for "the best" currywurst. Legit arguments break out on walks home from the club over which currywurst stand to stop at.
The dish is fast food simplicity. An over-sized hot-dog-like sausage is fried in a lot of oil on a grill top, sliced, drenched in curry-infused ketchup, and then seasoned with curry and chili powders. It's served on its own, with a white bread roll, or with some fries. The sausage should have a perfect snap to it (the taught casing reveals that this isn't preservative laden) with a lot of umami flavors coming through. The curry ketchup has a slight sweetness that leans into its curry powder essence. Finally, the fries add a nice counterbalance to the spice, sweet, and umami, especially when you drown them in mayo.
Where to eat this dish? This is a Berlin dish but it's pretty much ubiquitous around Germany now. You can eat one from the spot where the dish was invented, in Prenzlauer Berg. But, frankly, that's not a sterling example of currywurst. Instead, hit up Berlin's Curry 36 late night. Stand in line, chat with locals, and get a double with fries and mayo. You'll be dialed.
Senfeier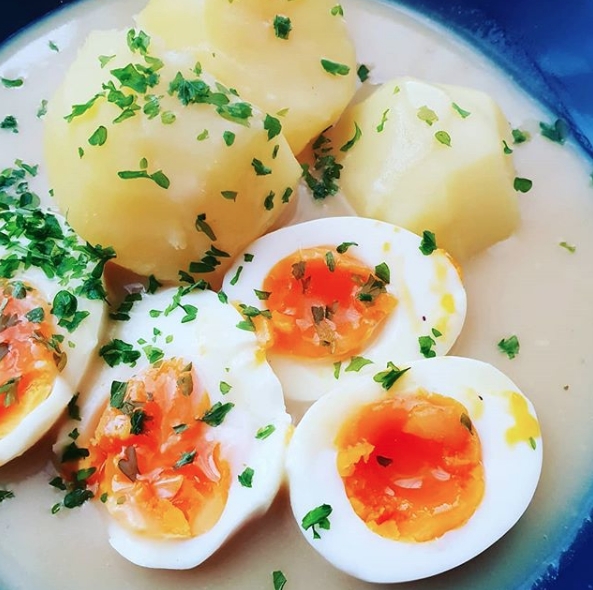 This is another throwback dish that's making a comeback amongst foodies. The dish bridges western German and eastern French cuisines. It's a rich, velvety, and very satisfying meal — if you're into Eggs Benny, this one's for you.
The focus of Senfeier is a jacked up hollandaise — in this case, senfsauce — with a deep mustard (senf) base. A classic hollandaise is made and then umami-bomb broth, nutmeg, allspice, lemon zest, and a lot of mustard are added, sometimes even pickled mustard seeds. That's then ladled over eggs, preferably soft-boiled. The texture is spicy silk with a protein-heavy gaze. You find the dish served with potatoes mostly but a mash of root veg is also common, or even rice.
Where to eat this dish? This is another dish that's hard to find across Germany in general. It's a very specific dish to East Germany and, again, Berlin. Spots like Kantine do a hip version on a rotating basis.

Flammkuchen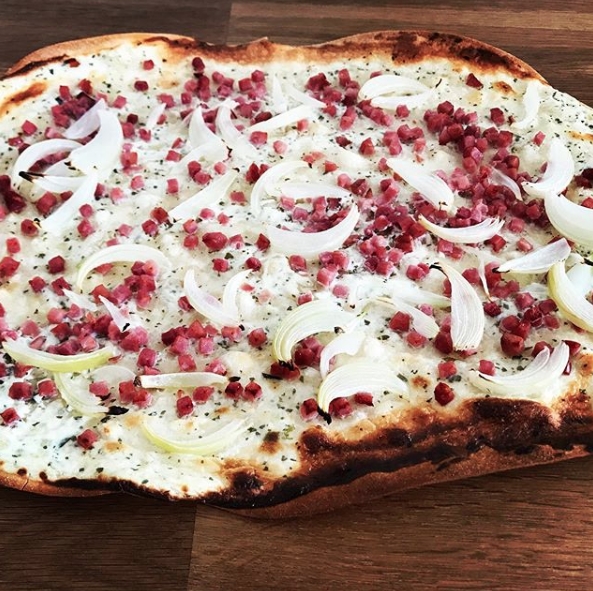 Flammkuchen is another dish that bridges French and German food culture with a sprinkling of Italian. This dish is basically a pizza by way of Alsace (a German-French border region that's switched hands more times than we can count).
A flammkuchen has a thin, cracker crust. The cheese in play here is often a slightly sour crème fraîche. That's topped with thinly sliced red onion and/or green onion and crispy morsels of bacon or Schwazwalder schinken (a smoked Black Forest ham similar to prosciutto). It's then baked to crispy perfection at high heat. The crust has a wonderful crunch to it and is light as a feather. The silky crème fraîche, spicy onions, and smoky-umami bacon all work wonders together.
Where to eat this dish? Flammkuchen is pretty common throughout Germany but since this has a real Black Forest feel to it, eat it there. Schlappen in Freiburg's old town is the spot to try this German-French pizza while taking a rest from hiking the Black Forest.
Leberkäse
Leberkäse is a working class delicacy. This tender meatloaf is about halfway between an Italian mortadella and American bologna. We mean that in the most complimentary possible way.
The meat is often served either on a bun or as a meal with an egg on top. About one-inch slices are sliced from the loaf and either grilled over a flame or fried on a grill top. It's served with spicy mustard, and did we mention the fried egg on top? This is a brilliant use of pork, salt, and spices. If you're into mortadella in any way, you'll dig leberkäse.
Where to eat this dish? Leberkäse can be found at pretty much every beer garden across Germany.

Döner Kebab
The döner kebab is so ubiquitous in Germany that is has become a national dish. The Turkish-German hybrid is the ultimate quick lunch, dinner, and late-night snack all rolled into one. It's massive and super cheap (think $3), hence its popularity amongst all Germans.
There's a lot going on here. First, there's the bread. It's really hard to find döner bread outside of Germany. It's a soft white bread with a very crunchy exterior with sesame seeds. Next, there's the meat. It's a blend of beef that's specifically spiced. Sometimes you see fatty chicken or even turkey as well. Then there are the vegetables: Red cabbage, white onions, iceberg, tomatoes, cucumbers, and sometimes a pickle or two. Lastly, there are sauces. You can go creamy and garlicky or light and spicy with chili. Sometimes you'll get a sprinkling of crumbly feta-like cheese too. All told, this is a textural wonder in sandwich form.
Where to eat this dish? The Berlin-invented dish is on pretty much every city street corner across Germany these days. Like the currywurst above, everyone has their favorite spot that they'll fight over. Still, for us, Imren in Berlin is the top joint. The meat is spot on. The toppings are always fresh. And the sauces are creamy and/or spicy delights.