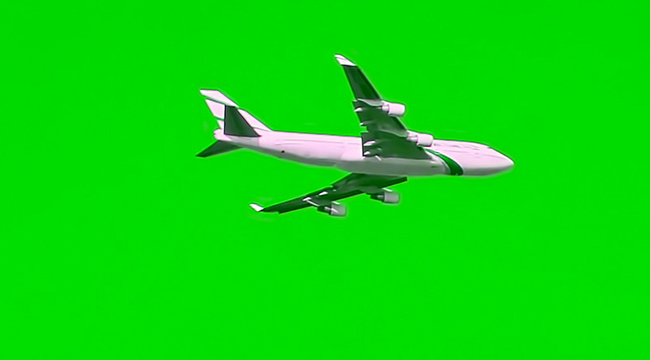 In spring, the best travel deals are never too far away. Cheap flights abound, with sales popping all the time. Hotels are always vying for your tourist dollars, especially as people begin planning for summer. Tour operators are keen to fill seats with last minute shoulder-season deals. This all adds up to right now being a great time to travel without killing your wallet in the process. It's only going to get worse as we head toward summer.
Below, we've compiled some of the best deals right now. These are the cheapest flights, sweetest hotel rates, and steepest travel package discounts out there today.
TOP THREE DEALS OF THE WEEK:
$4 ONE-WAY FLIGHTS AROUND ASIA ON AIRASIA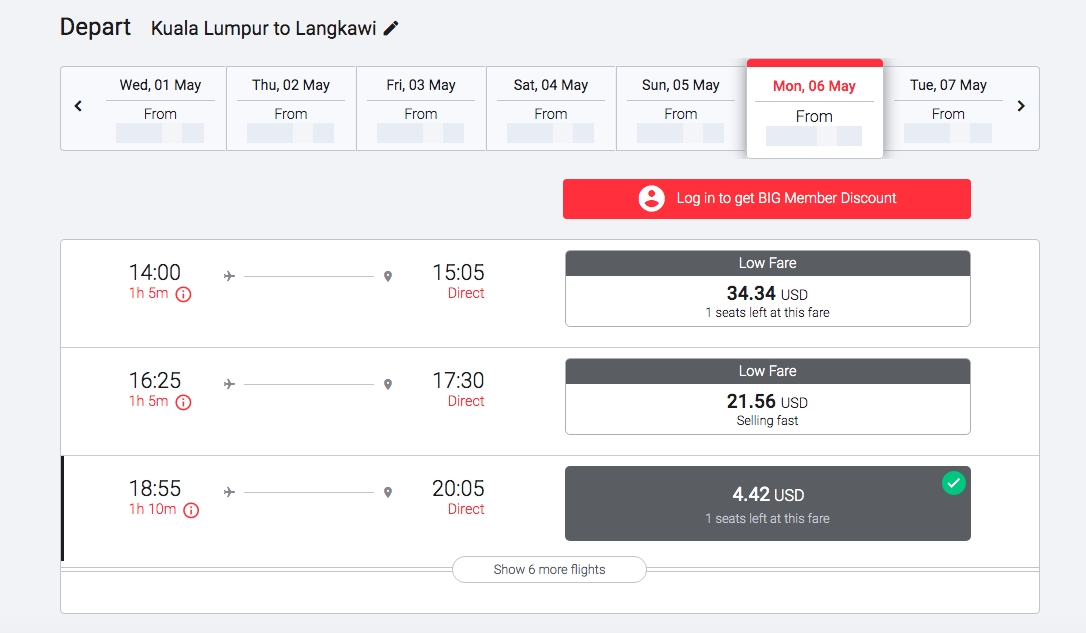 AirAsia offers great flights between Honolulu, Hawai'i and Osaka, Japan. If you shop it, you can score a flight for as little as $199 each way; and that's not even the best deal they run.
Currently, AirAsia is selling one-way flights around Southeast Asia for as little as $4 each way. That's the price of a cup of coffee at Starbucks, folks. You can't beat that price to see a new corner of an amazing region of the world.
$11 ONE-WAY FLIGHTS AROUND EUROPE ON RYANAIR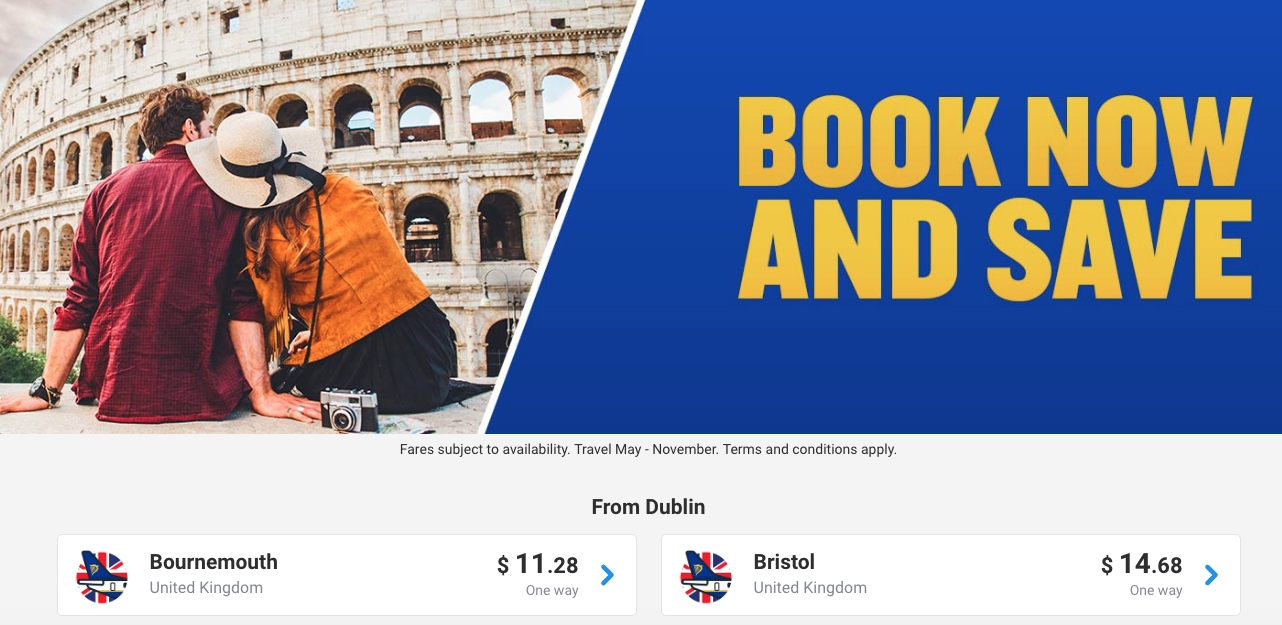 On the other end of the Eurasian landmass, Ryanair is offering a summer flash sale. Prices for one-way tickets between a long list of European cities are as low as $11. That means that if you're already in Europe and want to tag on another spot, Ryanair is going to make that possible with their rock bottom fares.
SAVE 20% OFF ALL SEVEN-DAY OR LONGER TRIPS WITH CONTIKI
Contiki is the premier travel group for young travelers looking for a little adventure with zero worries. Right now, they're running one of their biggest sales with 20 percent discounts across almost all of their trips that last seven days or longer.
The sale includes trips throughout Europe, Asia, Africa, and Latin America. You'll need to book before April 30th and travel in 2019.
BEST FLIGHTS OF THE WEEK:
$20 ONE-WAY FLIGHTS AROUND AMERICA ON FRONTIER
Getting around the United States has never been cheaper. Frontier offers regular online sales for $20 per flight. Granted, you'll need to pay another $35 to carry on a bag. Still, that's $55 to get around the country. You really can't beat that price.
AUTUMN SALES TO PARIS ON NORWEGIAN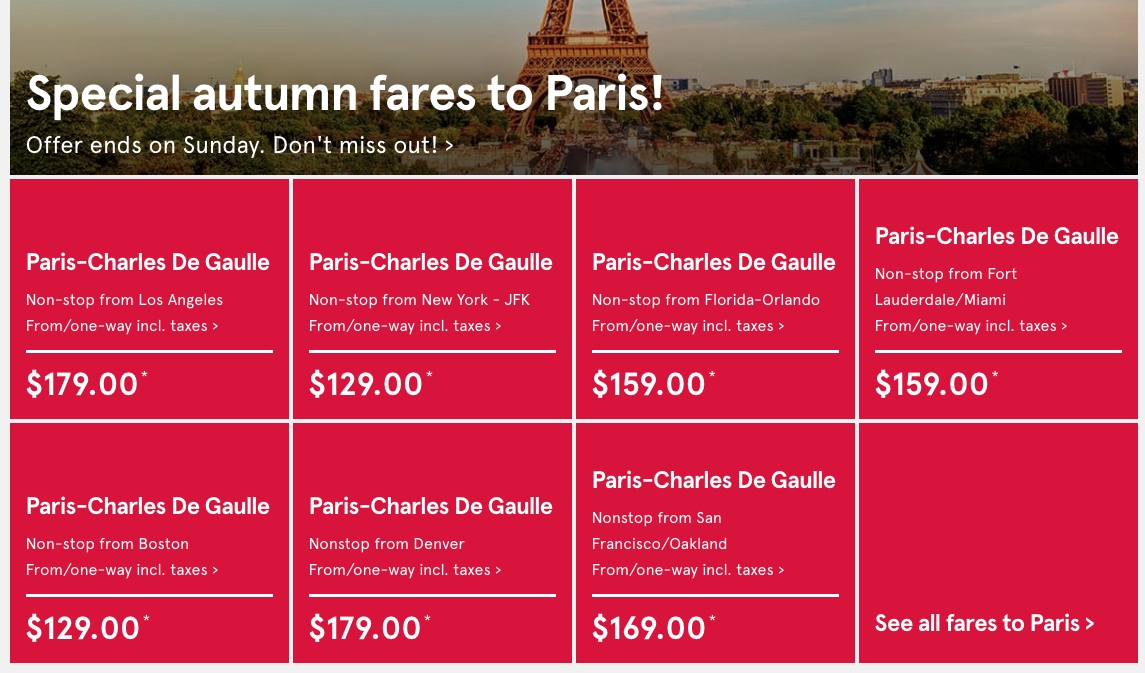 Norwegian is offering a fall sale on flights to Paris. Prices range between $129 and $179 depending on which coast you're flying from. Expect to pay more for in-flight meals and checked luggage.
$150 ROUNDTRIP FLIGHT FROM SEATTLE TO ANCHORAGE ON JETBLUE
JetBlue often drops great deals throughout the year. With Alaska thawing out from a long, cold winter, now's the time to think about some wild adventure in the north. Flights from Seattle are running $150 roundtrip this summer.
It might be time to check out America's wildest state.
$300 ROUNDTRIP FLIGHTS TO BARCELONA ON UNITED
Flights to Barcelona are on sale via United for fall travel right now. You can score $300 roundtrips from Chicago, Baltimore, Boston, and more. Simply search in Google Flights, Momondo, or Skyscanner to find the best deals and dates.
$500 ROUNDTRIP FLIGHTS TO BANGKOK ON UNITED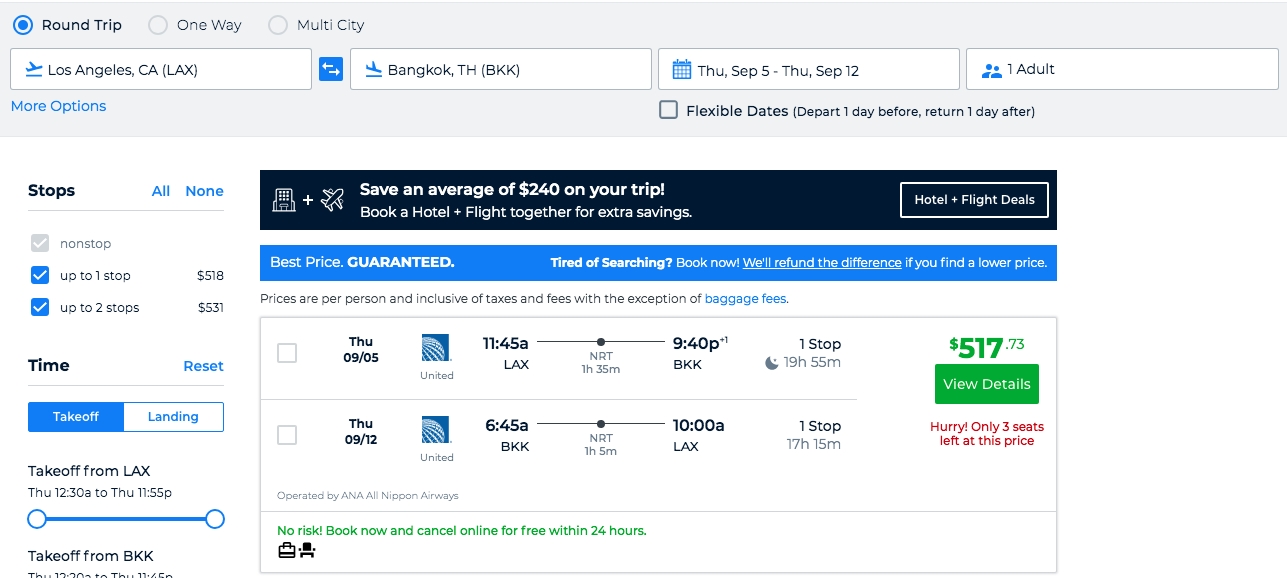 Flights from Los Angeles to Bangkok are running $500 roundtrip in late summer. If you can buy now, you can get a great price on a dope AF trip to Thailand.
BEST TOUR AND PACKAGE DEALS OF THE WEEK:
FREE FLIGHTS FOR TEACHERS WITH CHEAPCARIBBEAN.COM
CheapCaribbean.com runs gorgeous resorts throughout the Caribbean from Mexico to Columbia and all points in between. They just launched special promotion that'll give 50 lucky teachers a free flight for a six or more night trip to one of their Mexico resorts.
If you're a teacher and want a free flight to go with your next vacay, simple sign up at Beach 4 Teach Club before May 9th. You'll need to select dates for a trip to one of six Mexican vacations. If you win, you'll need to travel between July 10th and December 31st.
G ADVENTURES' MEDITERRANEAN SAILING SALE
Sailing through the Mediterranean on a small sailboat is a dream-come-true vacation. The trips are intimate, fun, and unique (how many times have you arrived at a new destination via the seaport?).
G Adventures is running a sale that's taking 25 percent off their Med voyages. That's a steep enough discount to cover budget flights to Europe to take the trip. You'll need to book before April 24th.
SAVE 20% OFF ALL INTREPID TRAVEL PACKAGES BETWEEN MAY 1st and OCTOBER 31st
Intrepid Travel put all their trips on sale if you can travel between May 1st and October 31st this year. They're shaving 20-percent off prices, which means you can easily save serious cash on the average trip. Now's the time to book that once-in-a-lifetime summer adventure.
SAVE UP TO $300 ON TRIPS WITH EF ULTIMATE BREAK
EF Ultimate Break is all about youth travel. Their current sale cuts $300 off tours on pretty much every continent. If you're looking for a youth-focused trip, EF is a sure bet.
SEE TANZANIA WITH DUMA EXPLORER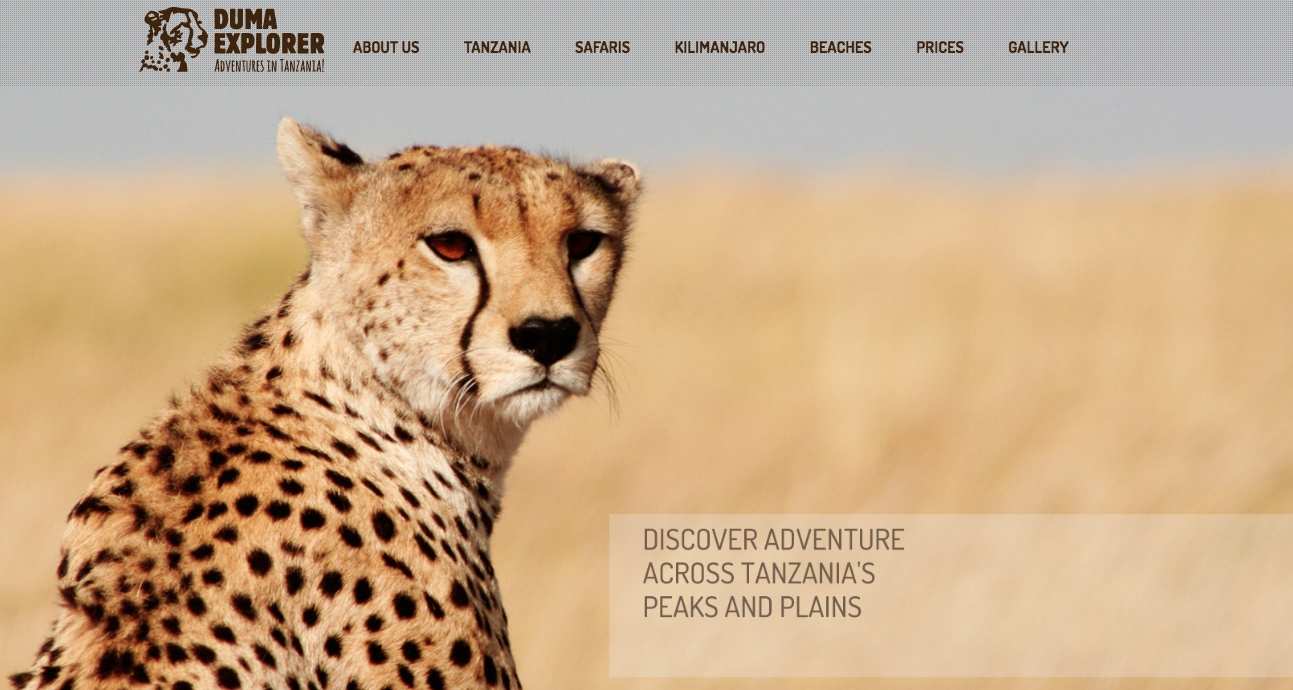 Duma Explorer offers locally and environmentally sustainable treks and safaris through Tanzania. The tour company thrives in supporting the local community directly. You can cross the Serengeti, climb Kilimanjaro, or just watch nature do its thing on the ancient plains.
Whatever you choose, it'll be the best of the best. Prices start at $1999 per person without flights.
BEST HOTEL DEALS OF THE WEEK:
SAVE 30% OFF IHG HOTELS AROUND THE WORLD
InterContinental Hotels Group, or IHG, has a great deal if you can plan ahead a little. They're offering 30 percent discounts when you book ahead three days. Yes, you only need to think three days out to take advantage of this deal at thousands of hotels around the world.
Book A Room Here
https://www.instagram.com/p/BvjaTaUo3a2/
20% OFF LAKE ARROWHEAD RESORT, CALIFORNIA
Lake Arrowhead is a short drive from Los Angeles in the Angeles National Forest (those mountains you always see behind the city's skyline). Right now, the old-school lakeside resort is offering a 20 percent discount off their regular room rates, which usually clock in at around $199 per night. That's $40 in your pocket per night.
GRAB A VILLA AT LES ILETS DE LA PLAGE, ST. BARTHELEMY
St. Barthélemy's Les Ilets de la Plage is a luxe travel experience in the Caribbean. The resort is villa-focused with escapism and isolation the key ingredient to enjoying the beauty of the Caribbean Sea.
Normally, a villa at a joint like this would be our "Wild Spurge" section. But, if you can travel at specific times, you can score a villa for as little as $215 per night. That price point is active between May and July of this year — right around the corner. The same villa goes for as much as $560 per night later in the year. That's more than 50 percent savings if you can travel in the next couple of months.
BEST WILD SPLURGE OF THE WEEK:
SAVE UP TO $2,000 ON ARCTIC EXPEDITIONS WITH QUARK EXPEDITIONS
Taking a trip to the Arctic or Antarctic is not to be taken lightly. First, there's the environmental impact of sailing those seas. Then, there's the cost. Prices for a single berth in a ship heading towards the North or South Poles start at nearly $10,000 per head.
If you are pulling the trigger and taking on a polar expedition this year, Quark Expeditions is offering discounts of up to 15 percent off select trips at either pole along with free airfare on other select trips. Even with the discount, expect to pay close to $10,000 before flights.