2018 was a banner year for food and travel TV. Netflix has changed the game in almost every way, through both the quality of their programming and quantity. If we're being honest, there are so many food and travel shows now, it's starting to get a little hard to keep up with them all — especially as a casual viewer.
That's okay. We've watched it all so you don't have to, and we've picked the ten most memorable moments from food and travel TV in 2018. Of course, any list like this is pretty subjective. Our picks are meant to hype up the shows that brought us closer together as humans and lifted us up in unique ways. Many of them played with new places, ideas, and even formats.
These are the moments that inspired us to hit the road or finally tackle that seemingly impossible recipe. You don't have to agree on every pick, but you have to admit: 2018 was a hell of a year to watch a little lifestyle TV.
8. Dark Tourist (Netflix)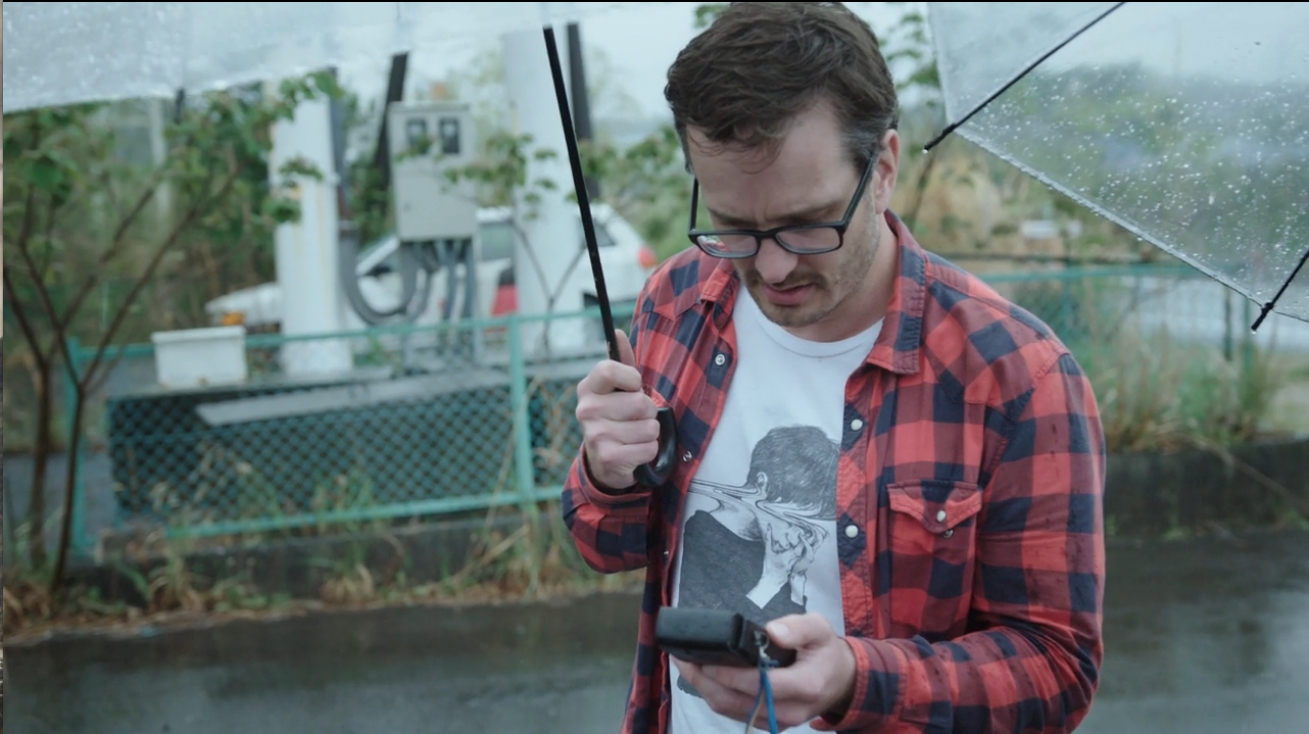 Dark Tourist walked a very fine line between the western gaze and real connection on the fringes of the planet. Journalist David Farrier traveled the world and hung out with death cults, hitmen, World War II re-enactors, and voodoo priests, among others.
Where the show truly shines is in Farrier's ability to treat those places and people without judgement. Instead, we're treated to an honest-feeling portrayal of travel and connection via experiences that few will ever chase. It was a breath of fresh air.

7. Final Table/ Chef's Table (Netflix)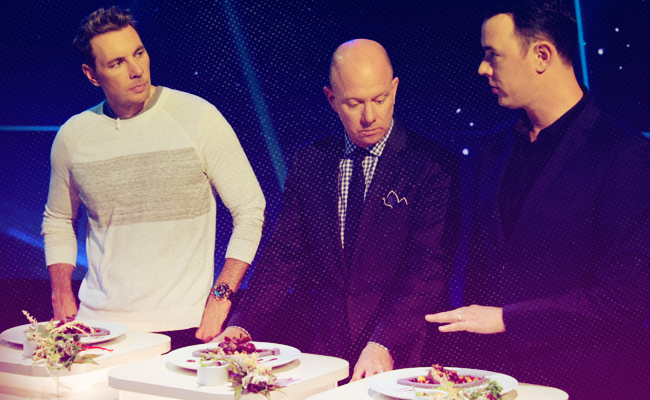 Netflix made two major moves in food TV this year. First, they took the criticism of their food porn extravaganza, Chef's Table, as being way too white and male-driven and changed things up. Season five featured more women and people of color. Second, Netflix launched a food battle show called The Final Table which promised to change the cooking battle TV show game forever. Both ended up being reasons why we're still so far behind when it comes to dealing with Indigenous Americans as a whole.
The Cristina Martinez episode of Chef's Table highlighted the white gaze of Indigenous American people and foods. The way it othered American staples like corn (maize) and was unable to even touch on the irony of an Indigenous American being categorized "illegal" was a huge miss. Over on The Final Table, inclusivity and celebration lasted until the Thanksgiving episode rolled around and Colin Hanks refuted Indigenous plates of food as being un-American and not part of Thanksgiving.
You may be asking why two negative moments would be on a "best of" list. Around these parts, we believe that it's in the bad that good is born. These moments gave us a chance to step back and ask how we can do better for America's Indigenous community and food. In the end, we don't want these shows off the air. We like them; we just want them to continue pushing to get better.
6. The Curious Creations of Christine McConnell (Netflix)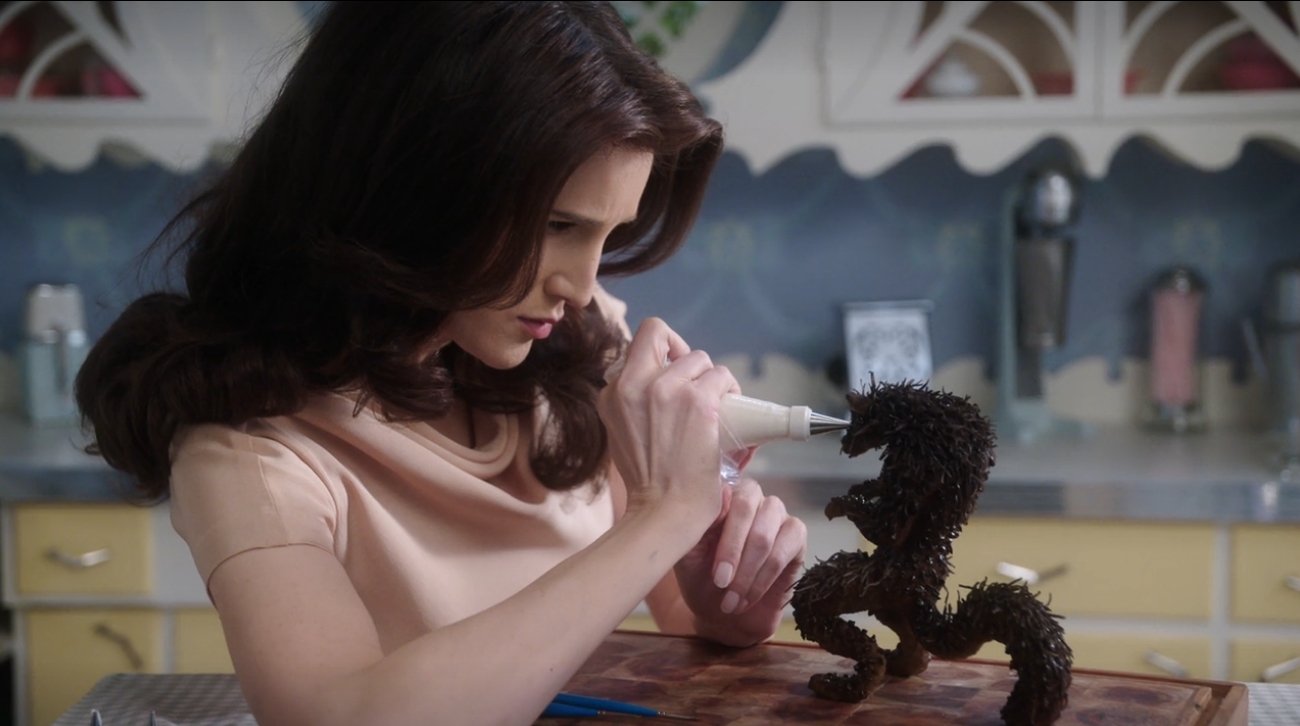 The Curious Creations of Christine McConnell was the most arresting and out-of-nowhere show this year. Christine McConnell's ability to blend macabre, atmosphere, style, and baking is astonishing and so damn watchable. This show has a reanimated roadkill raccoon puppet named Rose.
Let that sink in, a cooking show has a freakin' zombie raccoon in it. 2018 food tv rocked.
McConnell's baking show dropped just in time for Halloween this year, which made it extra easy to binge at the time. Don't let the goth-ghoul-haunted-murdery elements of the show stop you from starting your binge. There's a killer vibe created here via McConnell's positivity. There are skits, serialized characters who pop in, and it's darkly sexy — another new ripple to the baking show genre. All of this helps to make this show very rewatchable year round.
5. Eat. Race. Win (Amazon)
Eat. Race. Win over on Amazon Prime blended the worlds of food, travel, and sports into a fantastic, high stakes show. The premise of the show is pretty straightforward: Former Noma chef Hannah Grant took on the challenge of feeding competitors in the Tour de France. Chef Grant kind of does the impossible by turning the calorie-forward gruel most cyclists sustain themselves with during a race into something local, delicious, and nutritious.
What made this show so watchable was watching Grant create on her feet. She's working out of mobile kitchens which are constantly on the move around France. She also hustles non-stop — sourcing ingredients, cooking, serving, and moving to the next spot. You can barely take your eyes away from the screen.
At its core, this show is about making amazing food under stressful conditions that also happens to have a sports element. That all adds up to an easy binge.
4. Nailed It! (Netflix)
Netflix's other cooking competition show took the "serious" out of baking and left that shit behind forever. The baking competition is led by comedian Nicole Byer and master pastry chef Jacques Torres. Basically, Torres makes an amazing confection and three amateur bakers try and recreate for a $10,000 prize. Byer riffs, supports, and riffs more as home-bakers try their darnedest. It's delightful.
The show succeeds in its balance of whit, instruction, and ability to not take its self too seriously. That goes a long way on a show with a pastry chef as decorated as Torres and it comes thanks to the amazing comedic chops of Byer. Look, it's great to take these sort of shows seriously but, from time to time, it's nice just to sit back for 30 minutes and watch comedians ripping on home-bakers as they try and recreate cakes so far out of their league that it's absurd.

3. Salt, Fat, Acid, Heat (Netflix)
Samin Nosrat's essential cookbook Salt, Fat, Acid, Heat landed at Netflix as one of the most engaging food shows of the year. Nosrat travels to Italy, Japan, Mexico, and the Bay Area indulging in the foods that make up the title of her cookbook and new TV show. The show does start off with a lot of familiarities. When Nosrat hits up Italy in the first episode to make fresh mozzarella and pour glugs of olive oil, it's food porn we know all too well.
Where Nosrat transcends the well-trod food and travel TV road is in her engaging and accessible attitude towards the food, people, and places in each scene. You leave this series wanting nothing more than to be in the kitchen with Nosrat while she expounds on the beautiful food this world has to offer. In the end, the chef comes off as the perfect foodie travel buddy who you want on every trip and at every table.
2. Somebody Feed Phil (Netflix)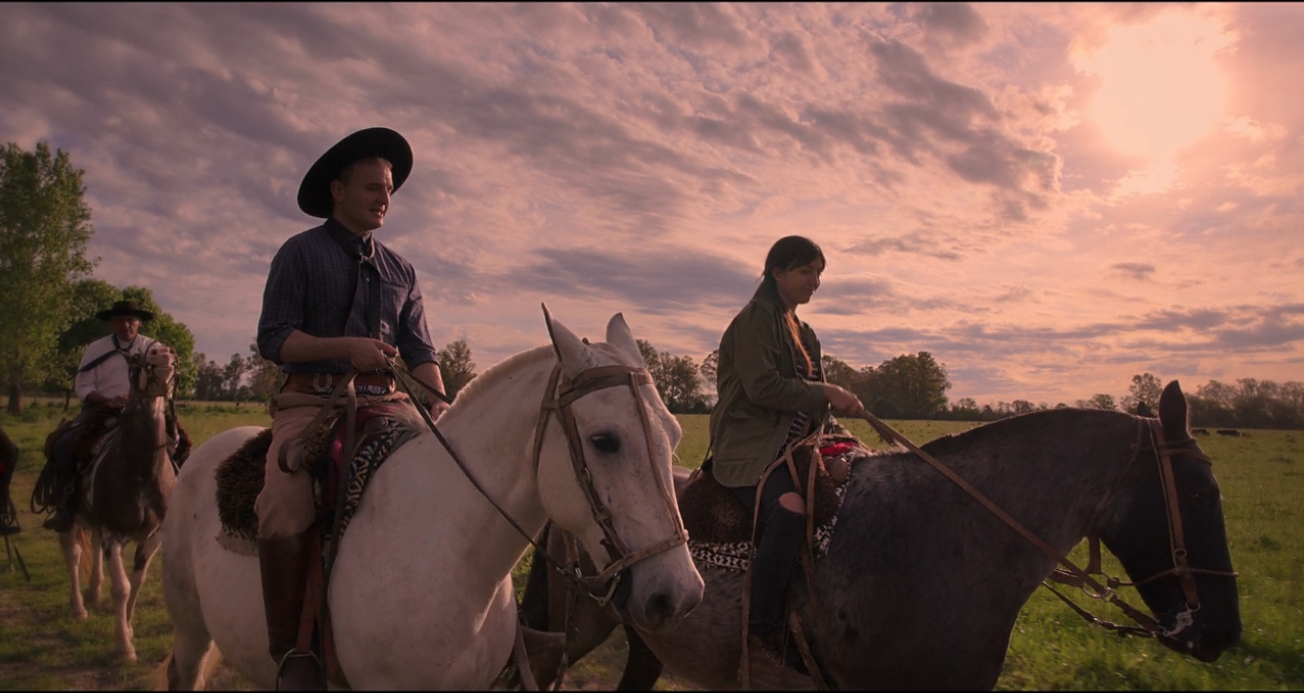 Phil Rosenthal is a lucky dude. This year Rosenthal moved his food and travel show from PBS over to Netflix and we were gifted with two seasons of his new show in one year.
If you're willing to give it a shot, it's hard not to love this show. Rosenthal's openness, kindness, and cautious wanderlust is endearing and never wears thin. Rosenthal didn't reinvent the wheel when it comes to travels shows with a food focus. There's a comfort level here, a sense of familiarity, that never takes away from the quality of the show.
Phil approaches food and travel as vital experiences that we all need to live better lives. It works because we're all looking for those experiences too.
1. Anthony Bourdain's Departure (CNN)
It's too soon to know how big of a hole the loss of Anthony Bourdain will leave on food, travel, writing, and, well, life. Bourdain spent the better part of the last two decades redefining what food and travel television could be. Then he was gone. This premature departure came right as one season of his hit TV show, Parts Unknown, was airing and while he was filming the next season. CNN decided to air the last few episodes of Bourdain's storied career and they were constant reminders of everything the food and travel world lost when Tony died.
Bourdain's final show, a look at his home city, New York, was everything we loved about the man. There was a sense of nostalgia wrapped up in a need to understand the past to make a better future. He had a good hang with iconic musicians and artists. Gorgeous food was eaten by all. It was the perfect swan song to someone who truly changed the game.