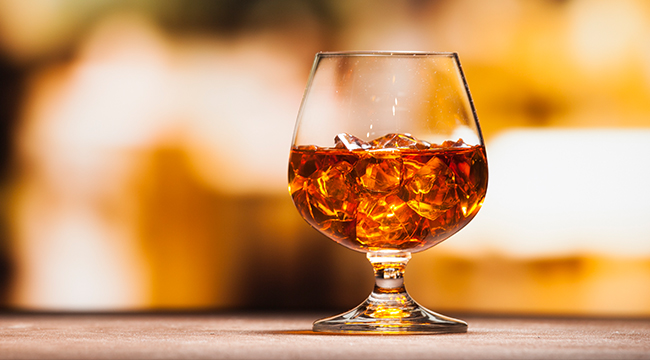 Sometimes Scotch gets a bit of a bum rap in the spirits world. The overall enjoyment of this Scottish whisky is often hurt by the stigmas surrounding it. Drinkers have no problem embracing bourbon, Tennessee whiskey, and even Irish whiskey, but Scotch seems to intimidate would-be whisky drinkers with its intricate history and reputation for peat-driven smokiness.
Still, you'd be remiss if you didn't try to dip your toe into the Scotch pool this summer. No need to get overwhelmed by the number of whiskies on the market, if you aren't sure where to start just ask us! Ready for a few more bottles to buy? We have you covered there, too — thanks to our favorite bartenders. We asked them which bottles of Scotch they'd choose if they could only pick one for the rest of their lives. Check their answers below!
Lagavulin 16 Year
Casey Lyons, bartender at Pacific Hideaway in Huntington Beach, California
Lagavulin 16 Year. Ron Swanson was a genius. This is not the type of Scotch that puts hair on your chest. This is the type of Scotch that punches you square in the mouth and asks for nothing other than the patience to understand the beauty behind its peat and fire. All good things take time. So pour yourself a glass, maybe a couple of ice cubes on the side-and just sip away. You'll have a mustache and a healthy level of cynicism by the time you finish your dram.

The Macallan 12
Shane DeForest, bar manager at The SPOT in San Marcos, Texas
My one of choice for "forever" Scotch would have to be The Macallan 12. It's a very well balanced single-malt scotch that can please any level of experience. Aged for 12 years in a sherry oak cask, the barrel leaves a semi-sweet and not too smoky flavor.
The Balvenie 21-Year-Old
Phil Testa, beverage manager at Dream Midtown in New York City
If I could only drink one Scotch Whiskey for the rest of my life, I would choose Balvenie 21 year. Aged in port wood, it lends a unique sweetness that other scotches simply don't provide.
Aberlour 18
Jason Banks, bar manager at Krause's Cafe + Biergarten in New Braunfels, Texas
Aberlour 18, this Speyside selection is my absolute favorite of the Highland single malts. It's a bourbon drinker's Scotch — deep, rich and fruity. With a little water these wonderful notes of sherry, orange and vanilla kick up and the finish is chocolate and caramel raisin. What's not to love?
Craigellachie 13
Cameron Shaw, head bartender at The Lookup in New York City
I could (and would happily) drink Craigellachie 13 Year every day for the rest of my life. Their oil-fired malt kiln gives the whisky this muscular, savory quality that I really can't get enough of. It's not for everyone, but it's definitely for me.

Talisker 10 Year
Chris Heinrich, lead bartender at Tre Rivali in Milwaukee
Scotch for the rest of my life: Talisker 10 year. That sweet sea-smoke and peppery finish is something that I just haven't been able to find anywhere else. I wish I could put into words how visibly happy with scotch makes me. With a notable peat, but not overwhelmingly so, this briny, fruity, spicy wonder is so intoxicatingly palatable.
Glenfiddich 14 Year
Nikki McCutcheon, beverage director at Moxy Time Square in New York City
Scotch is probably my least favorite spirit because I'm not a huge fan of the smoky, "peat-y" characteristics many of them have. For that reason, I would choose Glenfiddich 14 year because — it's well balanced and mellower than most others.
The Macallan 'Rare Cask' Batch No. 1
Sam Garcia, Head Bartender at Boleo Rooftop in Chicago
Scotch Whiskey? The Macallan 'Rare Cask' No. 1 2018 is delicious. I appreciate all Scotch varieties, but I am definitely a fan of Highland and this one is fantastic. The nose is that of vanilla and raisin with a bit of apple and lemon. The oak stands out on the palate and has a chocolate start with a light citrus finish.
Glen Grant 15
Josh Cameron, head bartender at Boulton & Watt in New York City
This is a heartbreaking question. One Scotch for the rest of my life?! Ahhh. I would have to go to the warehouses in Speyside and see how much Glen Grant 15 Year is in the barrels, and then head to the Highlands to see how much Clinelish 14 is waiting. Then I would go with whichever stock is larger. I mean, I plan to live a long time, and drinking a lot of whiskey.
Monkey Shoulder
Mea Leech, bartender at El San Juan Hotel, Curio Collection by Hilton in Puerto Rico
Monkey Shoulder Blended Scotch, with its 3 Speyside whiskies. The blend comes out floral, vanilla, fruit forward, acidic — every quality you look for in a cocktail mixing spirit.

Glendronach 18
Daniel Condliffe, bartender at JSix in San Diego
One single scotch for the rest of my life would have to be Glendronach 18. An amazing mix of sweet, spicy, and leather notes.
Dalmore King Alexander III
Samy Berdai, head mixologist at Boulud Sud in New York City
That's a tough one because I love Scotch. I would say the King Alexander III from Dalmore. Not smoky at all, a good body without burning. Good texture, with some sweet vanilla notes. Nutty and slightly citrusy. I hope I'll be rich enough to afford it in this scenario.
Glenkinchie 12
Daniel King, beverage director at Butchertown Hall in Nashville
I would have to choose Glenkinchie 12 right now. I've been liking it for sipping because it's so light. There is a place in my heart for very peaty or super full-bodied Scotch for sure, but Glenkinchie tends to "hit the spot" more frequently than any other Scotch for me.