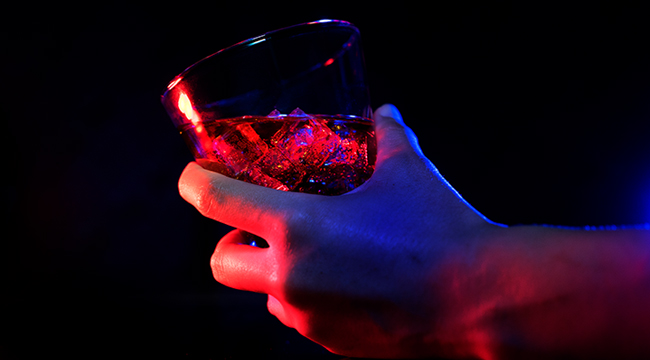 "I love scotch. Scotchy, scotch, scotch." – Ron Burgundy.
Scotch is one of the most unique tasting whiskies in the world. The British treasure is a blend of malted barley, yeasts, fresh water, aged wood, and long-honed skill. Many scotches also feature whispers (sometimes screams) of peat — the dense, oil-rich soil often used to toast the barley.
Generally speaking, Scotch comes in two forms: blended and single malt. Those terms are pretty self-explanatory. Blended simply means that what's in the bottle is a blend of whiskies from varying distillers, mixed together to create the taste the master blenders are looking for. Single malt refers to a bottle of whisky that's distilled at a single distillery with only malted barley.
We're dealing with both types of scotch whisky as a journey through the style. Blended scotch tends to be a little more accessible for the average drinker. There can be big notes of smoke and seaside brine at play, but they tend to be — and, again, we're speaking very generally here — a bit more mellow and balanced. Single malts can also be mellowed but they're more likely to go big on certain notes, think big rushes of seawater brininess or billowing smoky peat.
Overall, scotch has enough nuance and variation to be a great dinner party drink. Here are the bottles to keep on hand for your guests.
The Shackleton Blended Malt Scotch — The Welcome Drink
What to talk about: This is a great conversation starter in both story and taste. Shackleton Blended Malt Scotch is based on bottles recovered from Ernest Shackleton's expedition to Antarctica in the early 1900s. The recovered bottles served as a living treasure map to blended scotch greatness. To recreate the bottles, whisky from seven different distilleries around Scotland are employed and aged in ex-sherry and ex-bourbon casks. The end result is a throwback to that mimics, almost exactly, the scotch Shackleton and his crew drank to survive the harshest elements of Antarctica.
Tasting notes: There's a clear peaty nature on the sip up front. That's quickly overtaken by rich oaky vanilla that gives way to an almost nougat sweetness and creaminess. Notes of apple and roasted coconut come into play next and give way to buttery caramel and an orange brightness. There are hints of smoke in the backend that never overpower the blend. This is a great gateway scotch to get the night started.
Lagavulin 16 — Pre-dinner Cocktail Hour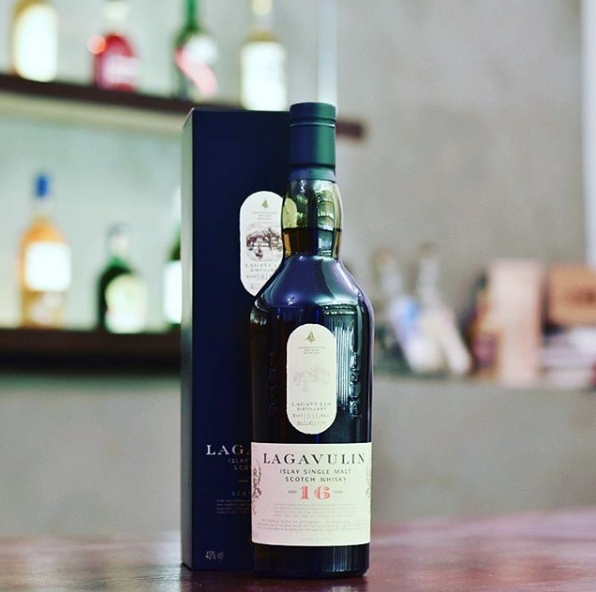 What to talk about: Okay, you can go two directions here. Direction one is kind of straightforward. This is a great whisky and can be served with a few drops of very nice mineral water to open it up for a tasting. Or, and bear with us here, you can make a "Smokey Cokey" for your guests. Yes, we're talking about making a Coca-Cola highball with 16-year-old scotch. The drink is the brainchild of star Scottish bartender and Global Scotch Whisky Ambassador Ervin Trykowski. So it's legit while still kickstarting lots of convo.
Tasting notes: Let's talk about the Lagavulin 16 first. There's a big smoky meat presence at play. Think a brisket fresh from the smoker. There's a fattiness to the smoke that's both very present but nicely subtle. Notes of fresh seaweed, pipe tobacco, and dark fruits come in next. This is a refined sip of whisky.
Now, when you cut that whisky with Coca-Cola, something kind of magical happens. The sweetness of the Coke accents those big, fatty, meaty, smoky notes with a hint of spice and deep sugar cane sweetness. It's a little like rocket fuel meets summer barbecue by way of the Scottish seaside. Measure out one part Lagavulin 16 to three parts Coca-Cola over ice. Give it a swirl and enjoy.
Caol Ila 12 — With Dinner
What to talk about: First, let's get the pronunciation out of the way. Caol Ila is, basically, "Cull EE-LA." The seaside Islay distillery uses peat to dry its barley, imparting smoke in the single malt whisky.This is no smoke bomb whisky. It's nuanced by nature, making a wonderful pairing whisky and great entry-point into the world of peated single malt whisky.
Tasting notes: Finesse is the word that comes to mind when drinking Caol Ila 12. It finesses a smooth transition from summer into fall via apple and pear orchards with over-ripe fruit and turning leaves. Burning leaf piles impart the smokiness that leads to black tea bitterness and sweet grass. Then a spiciness comes into play alongside a smoked ham fatty nature that's been spiked with white pepper.
Finally, there's a slight tart edge and salty sea brine smokiness on the end.
Naked Grouse Blended Malt — Party Time
What to talk about: Naked Grouse's latest expression to hit shelves is a master blend of scotches that work wonders in highballs. Adding ice and sparkling mineral water to this blended scotch really opens it up. The whisky is a blend of four scotches from Glenturret, Glenrothes, Highland Park, and The Macallan distilleries. That blend is then re-aged for six months in oloroso sherry casks before bottling.
Tasting notes: Dried plums and grapes lead the charge here. That's followed by a clear oaky sweetness that leans towards a meaty prune. Subtle spice comes through alongside a dark caramel buttery nature that's more honey than sugar. Oak and pepper and a touch of tang finish the sip. Again, mix this one into a highball and party the night away.
Talisker 10 — Farewell Drink
What to talk about: Goddamn, this is a great whisky. The Isle of Skye distillery makes a peated barely single malt that shines brightly. The seawater chilled distillate is aged in reconstructed bourbon barrels for ten years, giving this one a subtle nature that encapsulates the very idea of single malt scotch. This is the perfect last dram for any scotch-centric party.
It'll leave your guests wanting more as they head out the door.
Tasting notes: Fatty smoked bacon and briny tinned fish lead the way here. That combination works. Ripe pears, spring florals, and slight oaky vanilla come in underneath the peat smoke and notes of a rising saltwater tide. The end is a dry sip that circles back around to the peat for one last smoky, briny flourish. No better way on earth to send your guests out into the world.