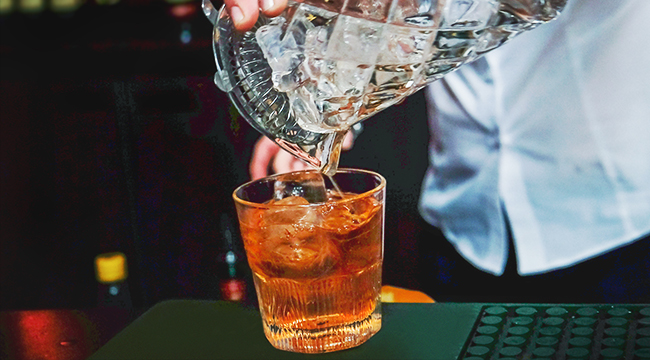 St. Patrick's Day isn't for more than a week. But that shouldn't stop you from enjoying a few pints of your favorite stout or a dram (or three) of your favorite Irish whiskey (accompanied by bangers and mash, of course). Though there's no wrong time to enjoy Ireland's native spirit, the month of March might be the best time to get to know brands like Bushmills, Jameson, Tullamore D.E.W. and Glendalough.
Since Ireland is one of the world's biggest producers of whiskey (it's spelled with an "e" there, just like in the United States), it can seem fairly daunting to pick through the various brands available. That's why we asked some of our favorite bartenders to tell us the best Irish whiskeys to sip on St. Paddy's and through the end of March (and pretty much every other month, as far as we're concerned).
Powers Irish Whiskey
Chloe Doyle, tap room manager at Independence Brewing Co. in Austin, Texas
"What's my go-to whiskey for St. Patrick's Day Drinking? Powers Irish Whiskey. It's simple, classic, and goes down smooth on its own or in cocktails."

Glendalough Double Barrel
Tyler Zielinski, bartender at Backbar in Hudson, New York
"My go-to Irish whiskey for St. Paddy's day has to be Glendalough and all of their products up and down the line. Their double barrel is on the lower end (still a quality product) and their seven-year is a $50 bottle that makes for a delectable Irish Coffee."
Jameson Irish Whiskey
Casey Lyons, bartender at Pacific Hideaway in Huntington Beach, California
"What's my go-to Irish whiskey for St. Patrick's Day drinking? Whatever somebody else is buying! This is a day for plastic cups and paying in cash. I've always found Jameson tastes lovely whether it's glass, plastic, down a bone marrow bone, or poured directly into my mouth."
Red Breast Lustau Barrel Edition
Mariel Burns, head bartender at Trademark Taste + Grind in New York City
"I like Red Breast Lustau Barrel Edition. This Irish whiskey is a great price point as well as being beautifully smooth with butterscotch and dried fruit. It's unique and special and doesn't break the bank".
West Cork Irish Whiskey
Melinda Cooper, bartender at Brasserie by Niche in St. Louis
"Obviously, Jameson is a well-deserved favorite. However, for my money, I've found West Cork Irish Whiskey to be a really smooth alternative. Its bourbon cask finish provides the deep flavors and spice, while still maintaining the light, easy drinkability factor that you'd expect from an Irish whiskey."

Bushmills Original
Daniel Condliffe, bartender at JSix in San Diego
"What's my go-to Irish whiskey for St. Patrick's Day drinking? I prefer Bushmills. There's a reason it's one of the most respected Irish whiskey brands."
Proper No. Twelve
Nick Fogel, beverage director of The Late Late in NYC
"My new go-to is Proper No. Twelve. It's lovely, smells like toasted barely and tastes like brown sugar, banana, and caramelized goodness. It's a new addition to the category and I'm really excited to see how it will grow and change over time."
Green Spot Irish Whiskey
Marshall Crane, director of operations at Trade in Boston
"What's my favorite Irish whiskey for St. Patrick's Day drinking? Proper No. Twelve, but of course. Although, every once in a while, I will indulge myself with a Green Spot if I'm feeling Sprite-like."
Dead Rabbit Irish Whiskey
Nikki McCutcheon, beverage director at the Moxy Times Square hotel in New York City
"What's my go-to Irish whiskey for St. Patrick's Day drinking? Dead Rabbit is really good Irish Whiskey and has a really fun story based in the history of New York City."
Hyde Irish Whiskey
Brock Schulte, bar director at The Monarch in Kansas City
"Normally I would say Green Spot, but Hyde just came into our market here in Kansas City and they have a very high drinkability factor."

Tullamore D.E.W. Original
Sam Vause, general manager of the Brim House in Toledo, Ohio
"This is easy, Tullamore Dew. Triple distilled Irish whiskey, aged in Oloroso Sherry and old oak bourbon barrels. It's beautifully elegant and full of character. It won't break the bank, so you'll feel comfortable celebrating with it all day."