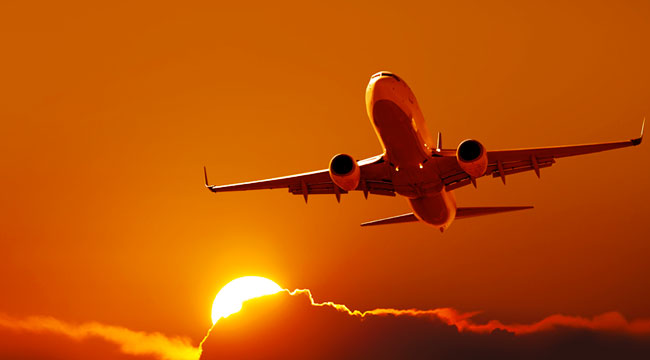 Winter is just around the corner. In a way, the season is the best of both worlds. It might mean chasing the sun for that perfect beach Instagram. It can also be a chance to follow the season — indulging in the snow, spiced drinks, and icy-cold temperatures. You have options, is what we're saying. Maybe it's time to finally see the Northern Lights in Iceland or tour all those idyllic Christmas Markets in Germany. Or, maybe it's time to escape the weather and hit that beach for all the vitamin D you can soak in.
Below are some of the best deals on cheap flights and travel packages right now. These are the sites and Twitter feeds that you should be following and setting up alerts for. Prices will vary. Sales will pass quickly. You've gotta shop hard and act fast. Good luck out there and happy travels!
CRUISE GERMAN CHRISTMAS MARKETS THIS DECEMBER WITH UNIWORLD RIVER CRUISES
Uniworld River Cruises has a great way to see Europe and indulge in the full Christmas Market experience. Their cruises are like floating boutique hotels with superb dining on board. Then, every morning, you get to wake up in a new city.
In this case, those city stops are built around meandering through Germany's iconic Christmas Markets with a piping hot mug of mulled wine in one hand and a sugary pastry in the other. Prices range from $1,099 for a five-day sailing to $5,699 for a 13-day all out Christmas extravaganza through Europe.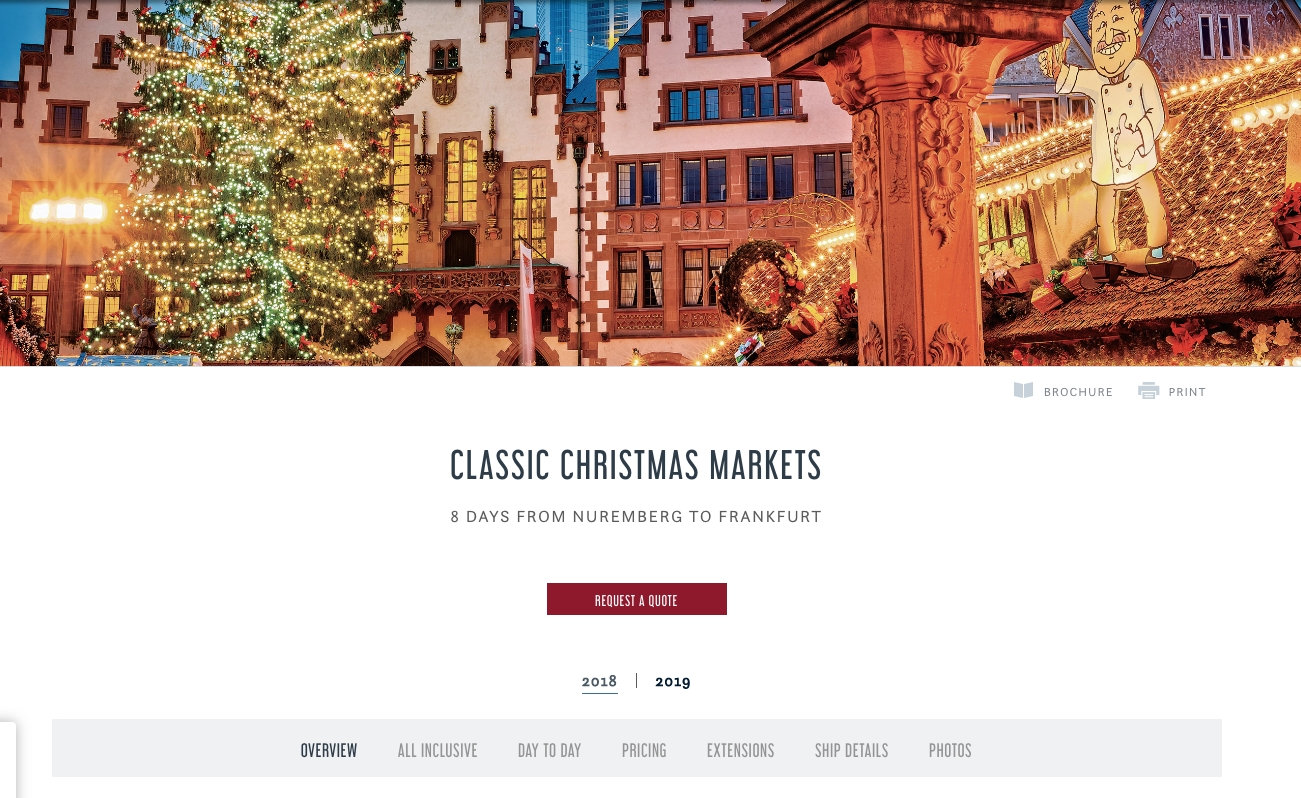 YOU DON'T HAVE TO GIVE UP SEX TO TRAVEL WITH CONTIKI
Last week, millennial travel group, Contiki, dropped some serious numbers about what millennials and Gen Z would give up to travel. Turns out well over half would totally give up sex for a life on the road. To that we say, slow down, yo. You can have both.
Contiki has great deals on trips all over the world with discounts reaching into the hundreds of dollars. Their last minute deals could get you on the road this week. A whole new world of experiences is just a click away.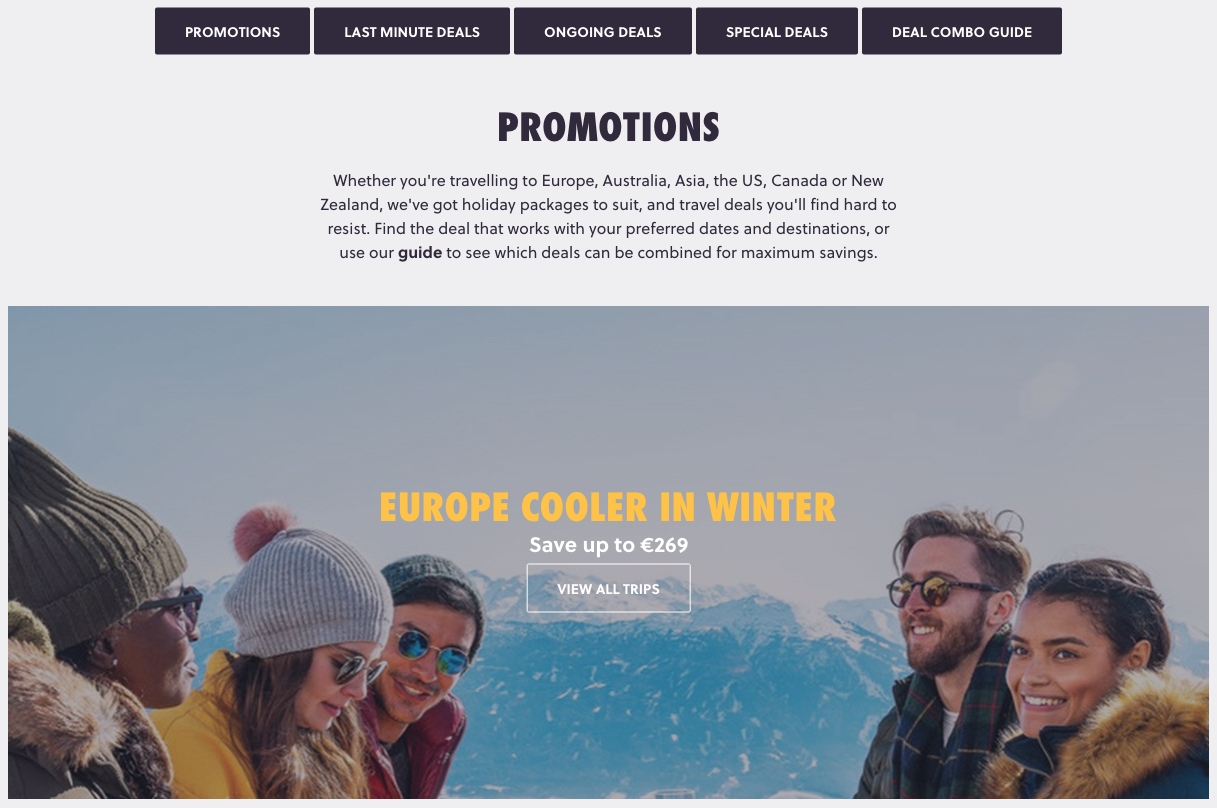 FIND THE BEST FLIGHT DEALS ALL NOVEMBER AND DECEMBER WITH KAYAK EXPLORE
If you're still on the fence over whether to go home for Thanksgiving or Christmas, maybe Kayak Explore can help you finally make that decision. Put in your hometown, set some date parameters, and a world of cheap flights will appear. This is also a great way to find a cheap deal on a flight somewhere you maybe never knew you wanted to go.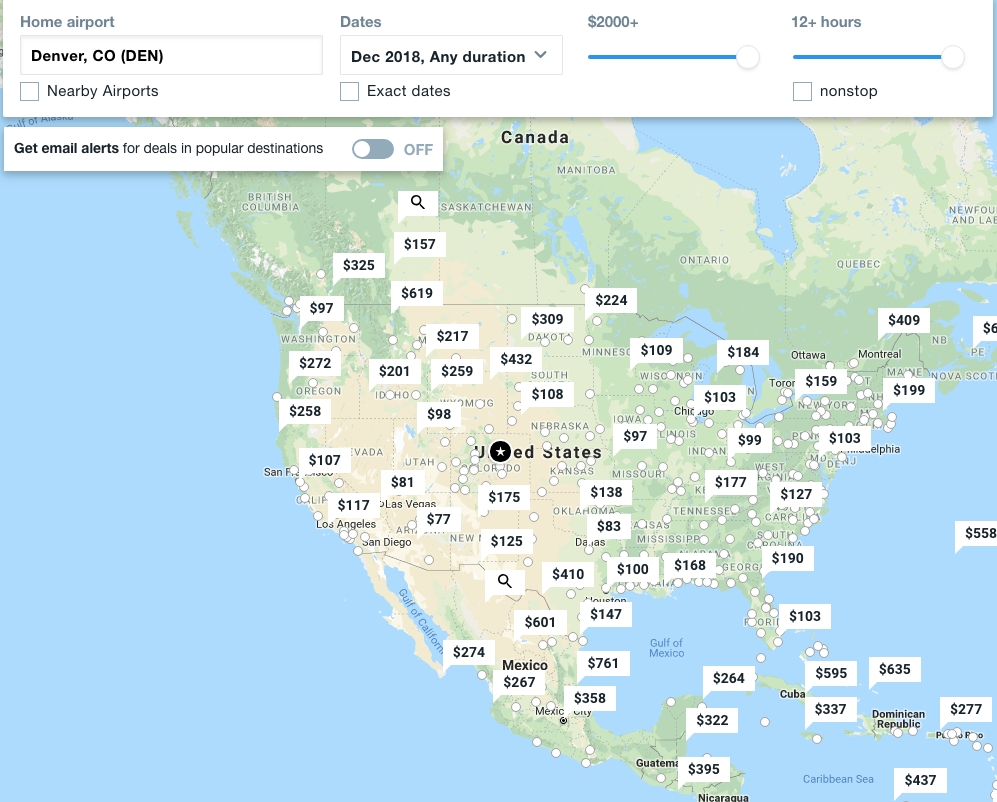 $159 FLIGHTS TO STOCKHOLM ON NORWEGIAN
Looking for a flight to get you to those illustrious European Christmas Markets? Norwegian is definitely the play if you don't want to break the bank getting to Europe from the States. Right now, they're offering flights to Stockholm for as little as $159 one-way.
That's barebones, mind you. So expect to pay at least another $100 for bags and meals.
ROUNDTRIP FROM NEW YORK TO PARIS FOR ONLY $300 ON AMERICAN AIRLINES
Skyscanner is always a great spot to find serious deals on flights, hotels, and more. Right now, there's a flight on Finnair via American Airlines between New York and Paris for only $300 roundtrip. That's a steal any way you look at it.
Even if you're not in New York and you don't want to go to Paris (go to Paris, it's dope), you can still snag great flight deals on Secret Flying. Keep an eye out and you might get lucky.
EASYJET'S LOWFARE FINDER
EasyJet is changing the game over in Europe with deep discounts on flights all over the European continent, Middle East, and North Africa. They just launched an in-app option that'll get you to a destination with a simple screengrab of an image. They also have a great Low Fare Finder to source the absolute cheapest day to fly any of their routes. If you're already in Europe or planning a grand tour, EasyJet is going to be the way to go further for less money.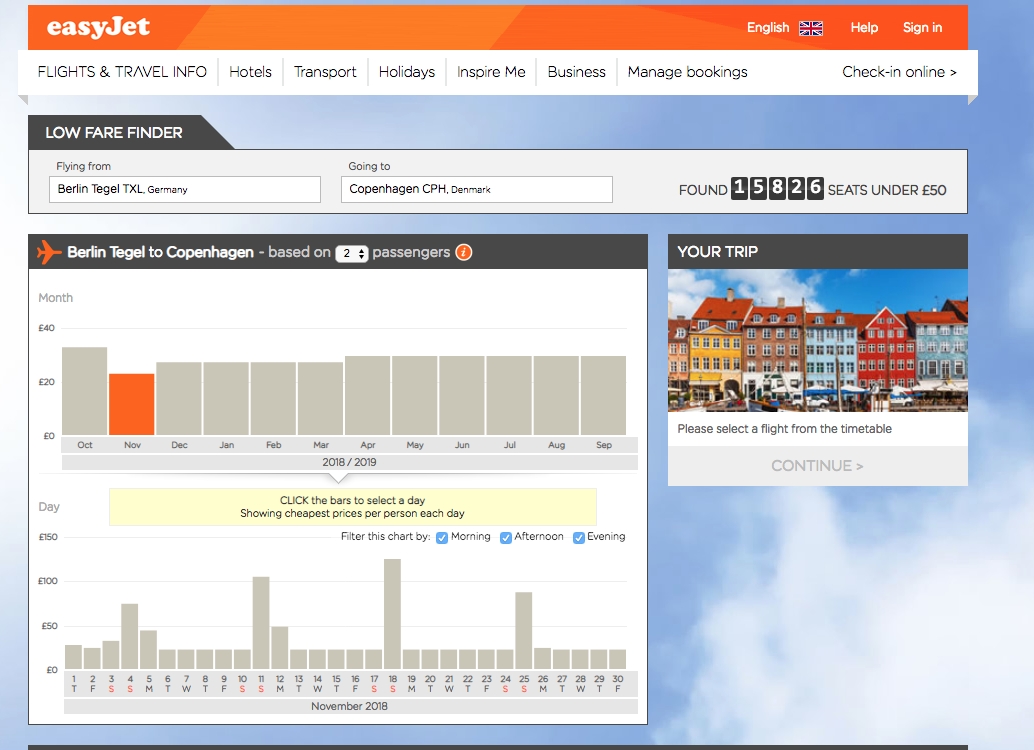 70% OFF ALL AIRASIA DESTINATIONS
We hit on this last week and it's still worth noting this week. AirAsia is still running their massive 70 percent discount on all their destinations. The sale ends on the 28th of October and you can fly any time between now and next June. This is one of the best deals on flights that, generally, are already super cheap.
Insider tip: AirAsia has a pretty rad business class and you can score a 70 percent discount right now. Comfort awaits.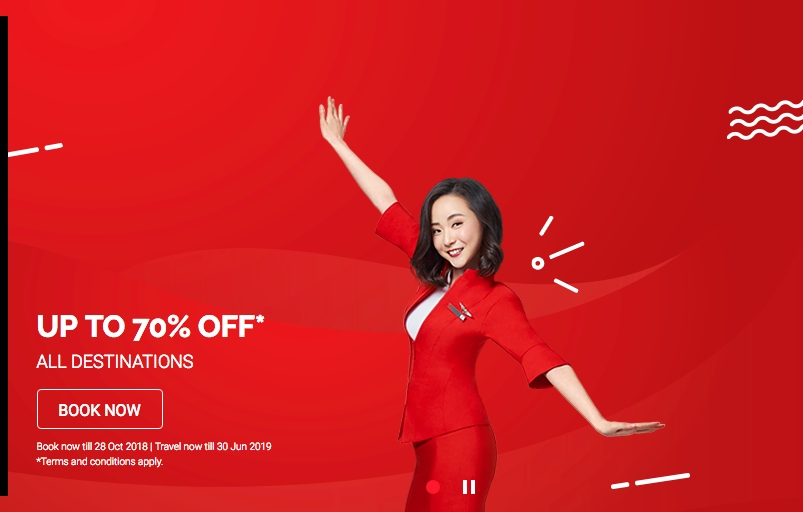 $99 FLIGHTS TO ICELAND ON WOWAIR
Iceland is calling. The volcanic island is high on a lot people's bucket lists and with good reason. There's a lot of wonderful nature, music festivals, and food. Right now, Wowair is offering flights for $99 each way from a long list of American cities. You can be on your way to the land of ice and snow by next week if you want. Again, expect to pay another $100, at least, if you want any creature comforts on that flight.

HIDDEN ICELAND TOURS
So, once you're in Iceland, getting around and seeing everything is going to take a lot of time and prep. It's also not cheap. One way to take the headache out of planning things in a place as vast as Iceland is to hire a local tour company to have that headache for you. Hidden Iceland offers stunning and well-thought-out tours all over the island catered directly to your needs and wants. Sit back and enjoy the ride.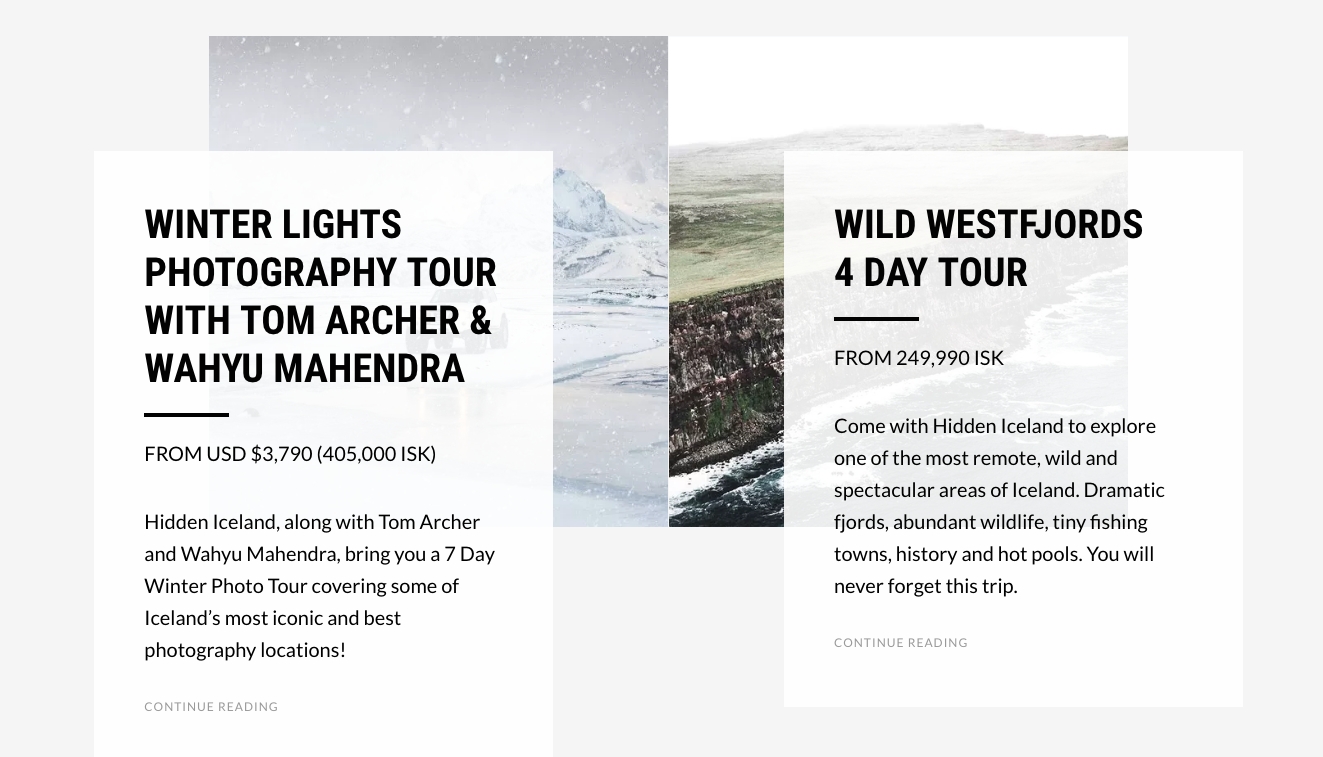 PRICE MATCH WITH HILTON PLUS 25% OFF
Signing up for a honors program for any hotel or airline is free and very, very simple. If you haven't already, you're literally leaving money on the table every time you fly or stay. For instance, Hilton Honors is offering a price match guarantee for their members that comes with an extra 25 percent off that price. That's a nice cherry on top of a sundae of travel savings. Sign up. Save money. Travel further.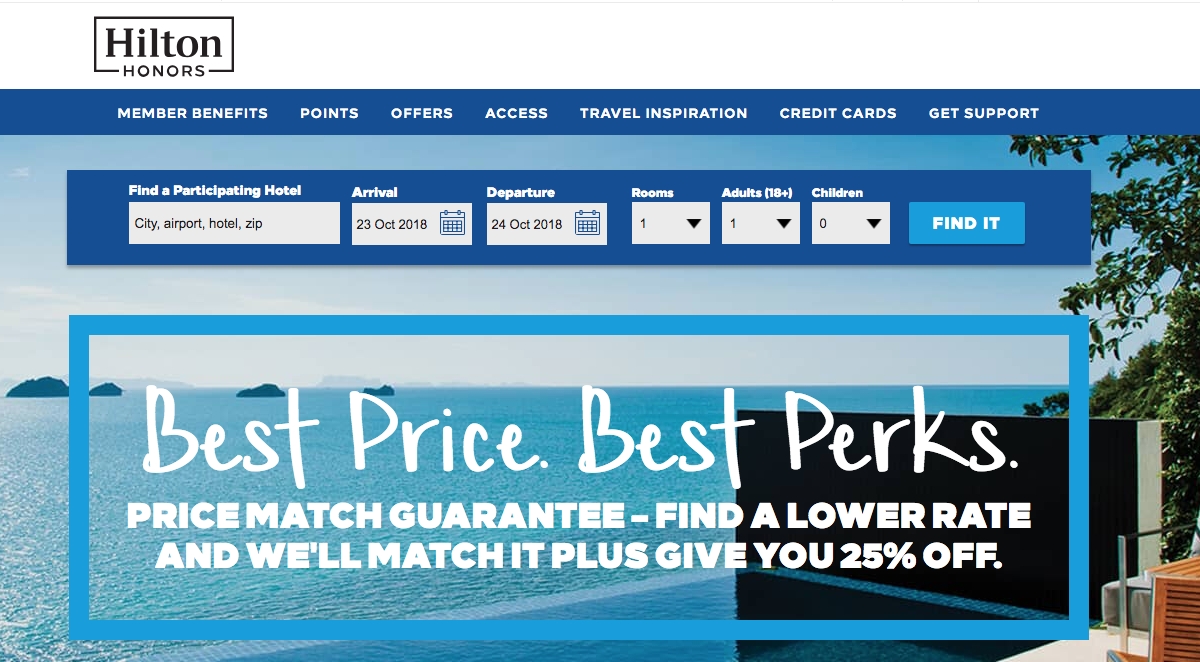 HOTEL OF THE WEEK: MONDRIAN SOUTH BEACH MIAMI, FLA
Mondrian South Beach is the sort of Miami hotel you want to be seen at. It's all luxury, super fit bodies in small bathing suits, poolside drinks, and chill vibes. Right now, they're offering 15 percent off their room rates to entice you even more. That savings means more cubanos, margaritas, and a free bottle of pink wine when you check in. That's a win.