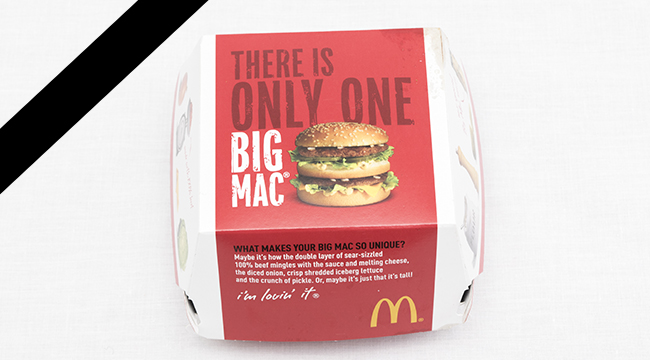 A day like any other day in 1967, Michael "Jim" Delligatti was working at one of his many McDonald's franchises in western Pennsylvania in little berg called Uniontown. Delligatti knew his customers wanted a bigger burger to sate their ever-growing appetites and he started tinkering. Eventually he devised a recipe of two meat patties, special sauce, lettuce, cheese, onions, and pickles on a sesame bun… and an extra bottom bun in between the patties. Thus spoke Delligatti, and the Big Mac was born.
Delligatti received a little resistance from Ray Kroc (McDonald's franchiser and co-founder) at first. But after a year of excellent sales Kroc took the burger national and the rest is history. Delligatti wasn't done, either. In 1970, he was back to tinkering with new items for his restaurants. This time he wanted something that could satisfy the early birds who weren't quite ready for their first burger of the day. Delligatti put a fried egg, a piece of ham, and a slice of American cheese on a toasted English muffin. World, meet the Egg McMuffin. By 1972, Delligatti's delicious breakfast sandwich convinced Kroc to create a full breakfast menu at McDonald's nationwide — a menu that's so popular that the massive success of all-day breakfast has basically saved the company.
Today, Delligatti passed away — headed to those golden arches in the sky. He was 98 years old. We salute you, inventor of some of the world's favorite sandwiches.