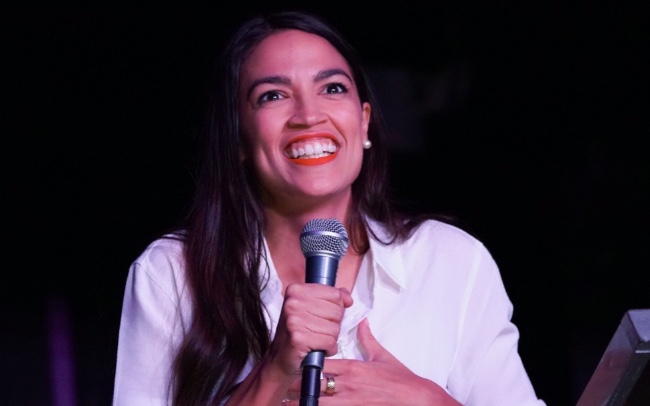 It is all too easy to feel jaded in our current political climate, but there are a few new progressive voices who inspire genuine hope. Chief among them is New York Congresswoman-elect Alexandria Ocasio-Cortez. She's young, smart, and full of the type of clap-back wit politics needs. Every time she calls out the bullshit, it feels like she speaks for youth culture — even if she's only tasked with speaking for her district.
If you've been sitting on the fence about whether you should lay in the cut or be part of the solution, let this be your push — Ocasio-Cortez is looking to fill her office and is hiring for 13 staff positions. This is the progressive political dream job you never knew you wanted, she's that badass.
The Ocasio-Cortez team is looking for applicants who will voice creative ideas and are adaptable and willing to take on different roles as they evolve. If you don't want to risk failure, don't apply — the Congresswoman is forthright about the fact that the team's unconventional approach to politics will come with the risk of failure and mistakes. In doing so, she's hoping to foster a group-environment that will explore ideas outside of the traditional political thought. It all sounds very creative, freeing, and vital to social/societal progress.
Ocasio-Cortez is hiring for a Deputy Chief of Staff, legislative director, legislative assistants, correspondents, district press secretary, digital content manager, scheduler, staff assistant, district director, caseworker, community organizer, and financial administrator positions for jobs in either Washington D.C or the Bronx and Queens, NY.
The Ocasio-Cortez team stresses that if you have something to offer outside of the listed jobs, you should take the time to apply. If you're the right person for the team, they'll find a place for you. Find the job descriptions and apply for positions to work on the Ocasio-Cortez team here. And good luck — because word is out and Twitter is already going off.