At the beginning of last summer, I went to a clandestine cannabis dinner in Los Angeles. It featured a musician painted completely purple, a wandering mime, and a joint pairing with each course. It was held outside and the setting and design all referenced the famed Garden of Earthly Delights triptych, by Hieronymus Bosch.
We drank "alchemical teas" after dinner. The DJ wore a monk's robe. The famously eccentric artist and philanthropist Valerie Van Sobel showed up fashionably late. It was… a scene.
As culty and weird as that all sounds, the event was also buttoned up. Nico Ava, who cooked and designed each course, was an Executive Chef at Thomas Keller Restaurant Group. As we ate, Guitarist Adam Road introduced the crowd to his new-school brand of flamenco. The assembled diners sat in stunned, stoned silence as his fingers raced across the frets, thin ribbons of smoke curling above our tables.
After the meal, there was a musical showcase — spontaneous and loose, but curated with tremendous care. The aforementioned purple songstress, MishCatt, played a moody set that would have fit nicely at the Mos Eisley Cantina. The Vista Kicks — LA's "it" band of the moment — rattled off a handful of songs unplugged while sitting in plush antique chairs. The evening felt both spontaneous and comfortable.
At The Garden of Earthly Delights, people made friends. They vibed. They chatted in the property's tree fort and shared languorous conversation while sprawled on throw pillows. It felt very 2018. But it was also very 1967. A night straight out of the Summer of Love, remixed by the Instagram generation. I left sensing that I'd glimpsed a slice of the "next big thing." A return to the famed "Happenings" of the 60s. People coming together for real-life connection and paradigm-shifting experiences. And I was thrilled to witness it.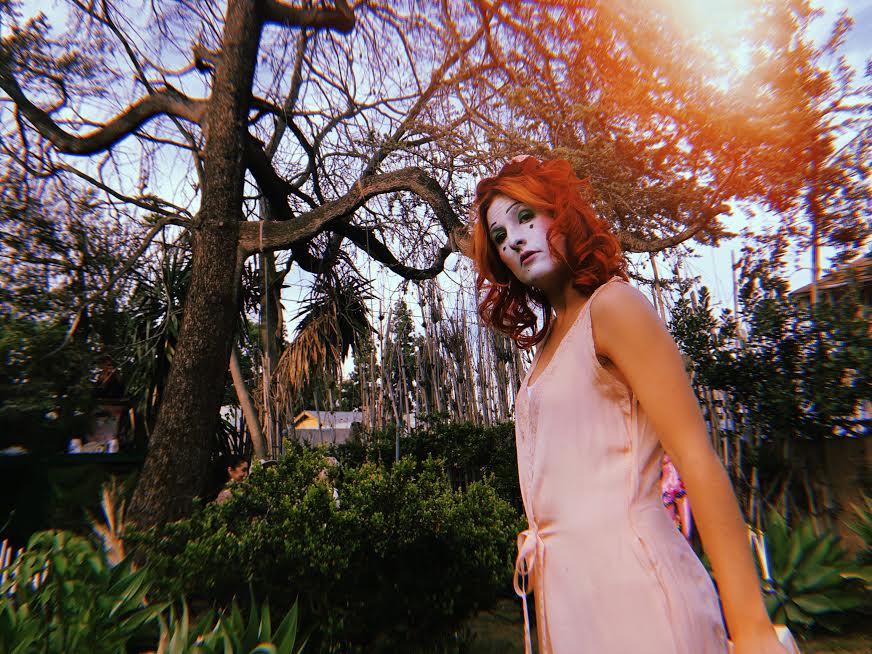 Far out makes a comeback at the Garden of Earthly Delights.
The most famous Happening of the 1960s was "The Great Human Be-In" at Golden Gate Park on January 14, 1967 — where the "father of acid" Timothy Leary famously told a generation to "Turn on. Tune in. Drop out." Thus began "The Summer of Love," the most radical, new wave incarnation of a generation's attempt to tear down societal strictures, fight for social justice, oppose an out of touch government, and awaken spiritually in a world where western religions felt increasingly irrelevant. It was led by artists, philosophers, and radicals and existed to give hell to "the man" — a force that the youth found oppressive, regressive, and oblivious to the issues that mattered to them.