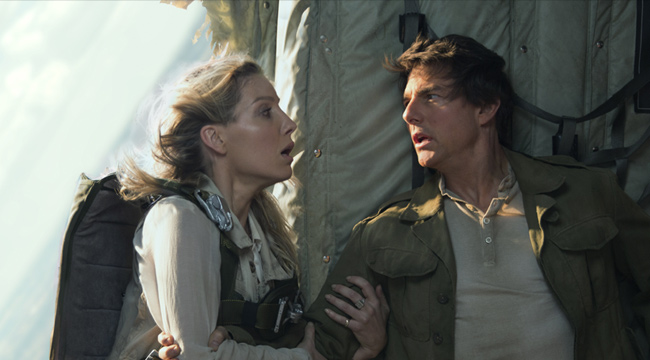 While the United States adds perks to the movie theater experience in order to lure audiences away from Netflix, much of the rest of the world continues to go to theaters in huge numbers. In fact, no film made more in any single country in 2017 than a film called Wolf Warrior 2, a Chinese action filmed directed by and starring Wu Jing, as well as Frank Grillo, who can now boast that he starred in a film that earned more money than any Will Smith film ever. Wolf Warrior 2 made $854 million in China, a country where not that long ago some moviegoers had to bring their own stools in order to sit. The film made only $22 million in the rest of the world, including only $2 million in America. With a production budget of only $30 million, however, it didn't need the American dollar to turn a profit.
That has also become the case for a lot of American films, especially big-budget sequels and reboots originally engineered to appeal to American moviegoers but which attracted a growing international audience, even as North American moviegoers abandon long-beloved franchises.
Here are ten films that disappointed in America, but still managed to make a pretty penny in the Asian, European, and Australian markets, often enough to extend franchises that have been languishing in the United States.
The Great Wall (Domestic: $45 million; International: $289 million)
Co-produced by an American studio and a Chinese studio, The Great Wall was designed to appeal to both countries. It features an A-list American star in Matt Damon and an A-list Chinese director in Zhang Yimou. It didn't work out so well in America. Matt Damon didn't hold up his end of the bargain Stateside, but Zhang managed to bring in an impressive $170 million from China, enough to make it the 8th biggest film of 2016. Clearly, China doesn't need America's help — or Matt Damon's — to churn out a blockbuster. They should have saved their money and hired Frank Grillo, instead.

Valerian and the City of a Thousand Planets ($41 million domestic; $184 million internationally)
Luc Besson's latest, which came at a cost of $177 million, had an unfortunate release date that pitted it against two of the years biggest hits: Christopher Nolan's Dunkirk and Girls Trip. A better release date probably wouldn't have helped much because both critics (49 percent on Rotten Tomatoes) and audiences (55 percent on Rotten Tomatoes) dismissed the movie, which helped to make Dane DeHaan the Taylor Kitsch of 2017. (He appeared in three major movies last year, and all three flopped: Valerian, Tulip Fever, and A Cure for Wellness.) Thanks mostly to ticket sales in China ($62 million) and Besson's home country of France ($36 million), the visually impressive but ultimately empty Valerian at least managed to scratch its way toward an almost respectable $225 million worldwide gross, or less than half the $460 million amassed by his previous effort, Lucy. If more Americans had seen it, it at least would have answered the question: Where did Clive Owen go?
The Mummy ($80 million domestic; $329 million internationally)
The Tom Cruise cinematic universe starter performed so poorly stateside that Alex Kurtzman (who directed The Mummy) and Chris Morgan, the architects of Universal's Dark Universe, bailed on the project leaving subsequent films in limbo (the would-be second movie, Bride of Frankenstein, has been put on indefinite hold). Universal must have thought they had a sure thing with a well-known brand and a recognizable star in Tom Cruise — who was supposed to be the Tony Stark of the Dark Universe — but they didn't lay the proper foundation by beginning with a decent script. The result was a meager $80 million stateside, which is par for the course for Tom Cruise outside of the Mission: Impossible movies. However, if The Mummy had performed as well in the United States as it had overseas, we'd probably be gearing up for a Frankenstein movie starring Javier Bardem and Angelina Jolie directed by Bill Condon. Still, the $409 million worldwide gross may not have been seen as much of a disappointment had it been a one-and-done film instead of the movie designed to launch an entire cinematic universe. It made $80 million more than Murder on the Orient Express, after all, and that movie is getting a sequel.
Pirates of the Caribbean: Dead Men Tell No Tales ($172 million domestic; $622 million internationally)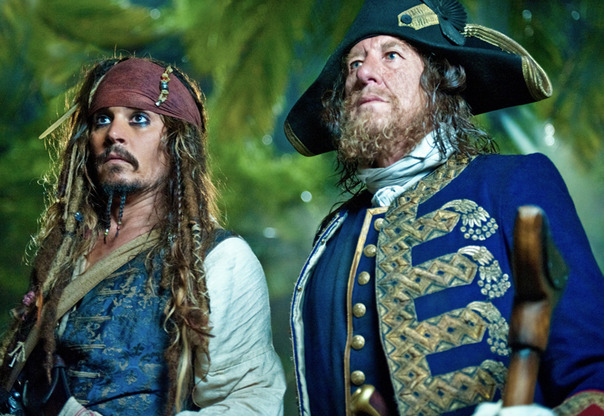 A whopping $175 million box-office gross may not sound bad — it was enough to make Dead Men Tell No Tales the 18th highest grossing film of 2017 in the U.S. — but the movie cost $230 million to make. The box-office take was also off considerably from the $240 million the previous film made and the $423 million that Dead Man's Chest earned stateside in 2006. But even Johnny Depp's falling star in America couldn't put much of a damper on the franchise thanks to the $622 million it earned overseas, bringing its total revenue to $794 million. That's short of the $1 billion earned by On Stranger Tides and Dead Man's Chest, but $800 million — or about what Wonder Woman made worldwide — is still enough to sustain any franchise (in fact, it was nearly $150 million more than Justice League earned).

The Foreigner ($36 million domestically; $106 million worldwide)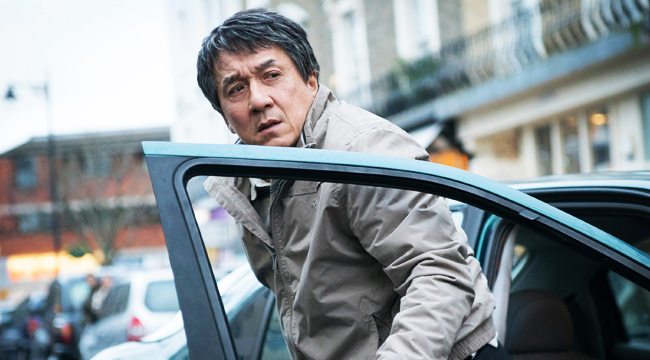 The better-than-expected-but-still-not-great revenge thriller The Foreigner paired Jackie Chan and Pierce Brosnan. It received a quiet, mid-October release date and mostly disappeared during a relatively slow period at the box office. It came in third in its opening weekend and faded afterward, although the $36 million stateside haul was not a total failure for a movie with only a $35 million budget. What's impressive, however, is how well it played overseas, adding another $106 million thanks mostly to China, which accounted for over $80 million of its international gross. It was Jackie Chan's first major live-action film since 2010's Karate Kid remake and illustrated that he still has some box-office pull overseas. It might have made even more at the box office if it hadn't been released on Netflix in the United Kingdom.
Smurfs: The Lost Village ($45 million domestic; $152 million internationally)
The Lost Village — with characters voiced by Julia Roberts, Demi Lovato, and Rainn Wilson — was such a flop in the United States that I assumed it would be the end of the road for a franchise that earned $145 million domestically with its first film. I had no idea, however, that there was a huge international audience for the series. Granted, the $152 million the film earned overseas was much less than the $276 million and $422 million that the previous two films made in foreign money, but $197 million in worldwide revenue on a film that only cost $60 million is nothing to sneeze at (unless you are sneezy Smurf). My guess is that even that somewhat disappointing result is offset by home video sales (the film debuted at #2 on the DVD charts) and Smurfs merchandising, which generates millions in Euros overseas.
Resident Evil: The Final Chapter (Domestic: $26 million; International: $285 million)
Even after being released in the dumping grounds of January, the final installment of the Resident Evil franchise left no mark on the American box-office, finishing third in its opening weekend behind A Dog's Purpose. After a meager $13 million opening weekend, the Milla Jovovich film quickly disappeared. That wasn't the case, however, in international markets, where it scored a whopping $285 million, all the more impressive considering the relatively small $40 million budget. No wonder there have been six of these films. The franchise is particularly popular in China, where The Final Chapter scored $159 million at the box office and Japan, where it was the 10th most popular film in all of 2016 with $36 million.
xXx: The Return of Xander Cage (Domestic: $44 million; international: $301 million)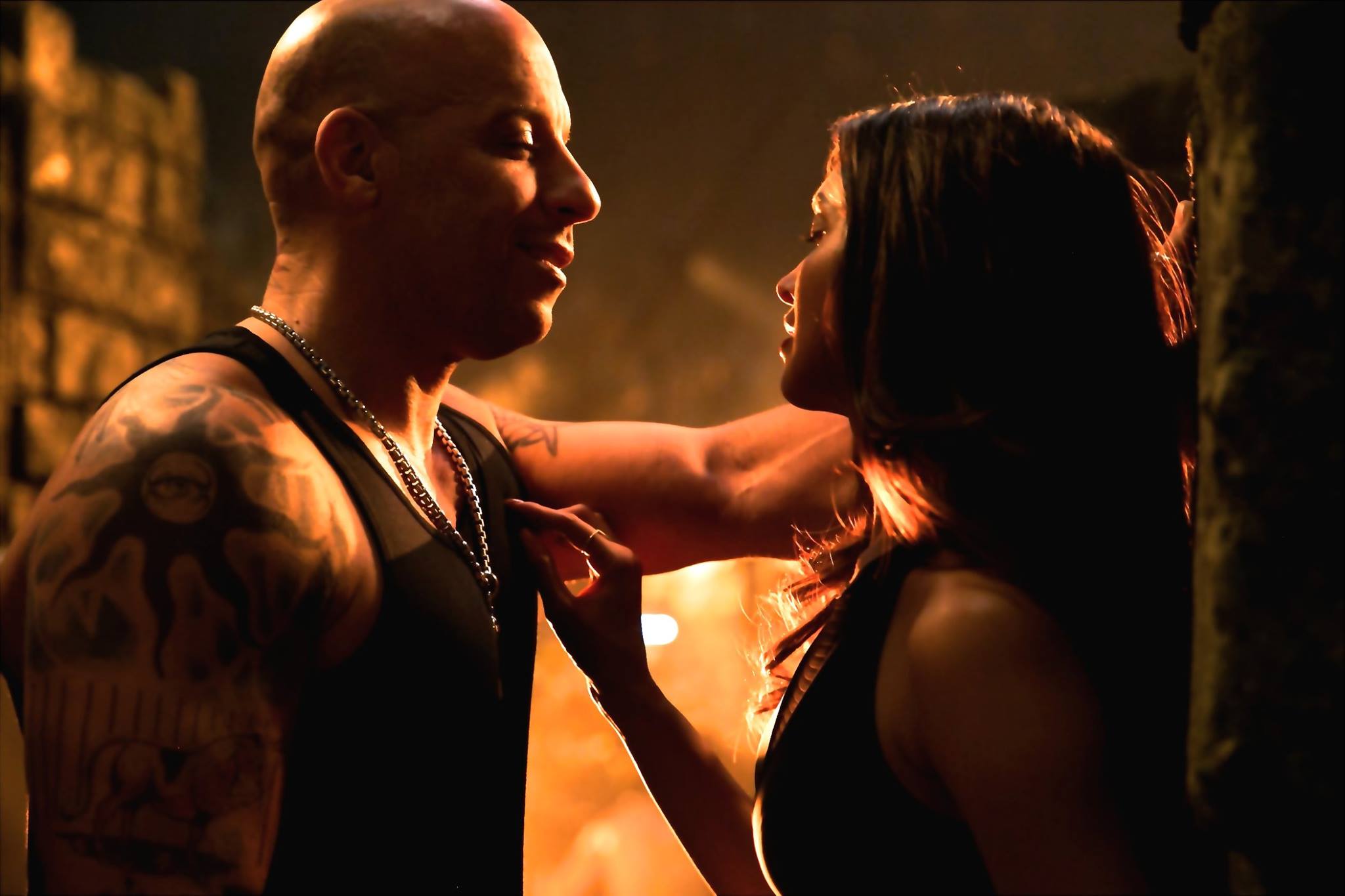 On January 20, 2017, xXx: The Return of Xander Cage — the $85 million third film in the series — opened with an OK $20 million. That was half of the $40 million earned by M. Night Shyamalan's film, Split, the $9 million film that opened on the same weekend. In the end, though, both films earned more than $250 million more than their budgets. Split scored a solid $140 million internationally (on top of $138 million stateside), while Return of Xander Cage earned more than $300 million overseas. So, despite earning only half its production budget in the United States, xXx managed to earn a sizable profit for Paramount. More than half of that, unsurprisingly, came from China, which really loves our silly, throwaway action films. (They are not wrong about Xander Cage: It's dumb, but it is a blast.)
Geostorm (Domestic: $33 million; International: $175 million)
Stateside, the Gerard Butler disaster film performed about as well as one might expect for a movie that needed $20 million in reshoots and had its release date pushed back three times. It was critically reviled, and the $120 million movie bombed, gaining only $33 million worth of moviegoers in America, most of whom attended either out of morbid curiosity or to hate watch. No matter: international audiences ate it up, mostly in — you guessed it — China, where even the worst American films can turn a buck if they involve the destruction of enough cities.
Transformers: The Last Knight (Domestic: $130 million; International: $475 million)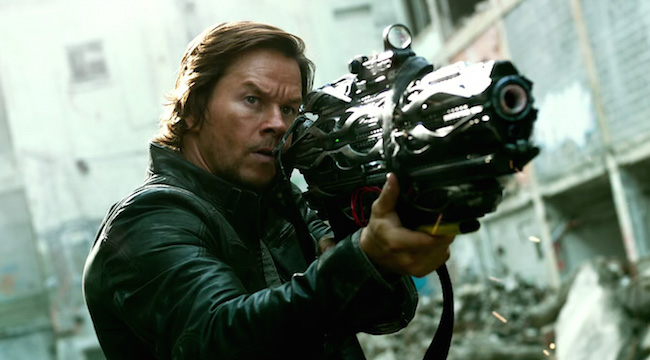 Proving that there is apparently no such thing as franchise fatigue in the rest of the world, Michael Bay's final Transformers movie could barely muster half its $217 budget with American audiences who grew weary of the film series in its fifth outing. This time, King Arthur, Merlin, Anthony Hopkins, and the kitchen sink were thrown onscreen, which proved to be a big lure for overseas audiences, although not as much as the fourth installment, which fetched a handsome $858 million overseas and more than $1 billion worldwide. The film's disappointment in America did not discourage Hasbro from continuing the franchise without Michael Bay. A spin-off prequel featuring Bumblee is due in theaters in December, ready to cash in on the devoted audiences in China and South Korea.