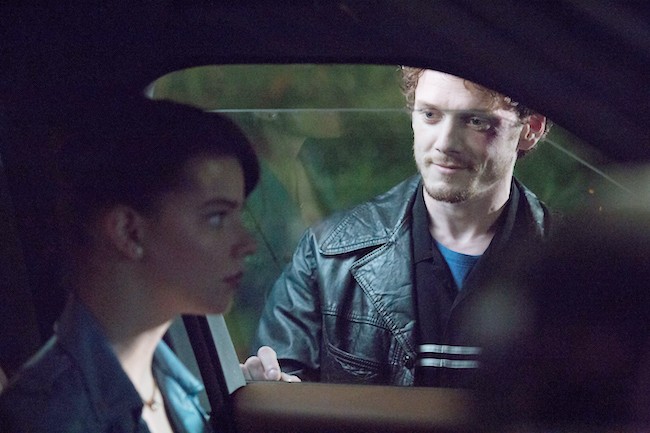 Anton Yelchin's next film, the darkly funny murder thriller Thoroughbreds, is unfortunately his last. The Star Trek actor, who also appeared in Green Room, Only Lovers Left Alive, and Fright Night, was killed in 2016 in a freak car accident; he was only 27 years old. Prior to Thoroughbreds' release, co-star Anya Taylor-Joy (The Witch, Split) paid tribute to Yelchin.
"He is a very dear friend of mine," she said. "He is the most incredible actor." Taylor-Joy continued, "When first meeting his character on the page, it could have been very simple, and kind of unremarkable. The second that Anton came in as Tim, he imbued the character with such incredible pathos. And as a person [he] is such a student of film, and really studied not just the lines that were written in the script, but also the tone of the film, and he was just so excited by the film noir aspect. I think he'd be incredibly proud of the film that we produced." Taylor-Joy's comments — that Yelchin was, by all accounts, a standup guy — echo what Simon Pegg said upon Star Trek Beyond's release.
"When I watched the movie… when I saw him, it made me happy," he told The Daily Beast. "It didn't make me sad. It was quite upsetting at times, but generally speaking, it was Anton — and he'll be there forever."
Thoroughbreds opens on March 9.
(Via Entertainment Weekly)