Last Updated: February 24th
You don't have to travel across the pond to enjoy the best the Brits have to offer when it comes to film because Netflix is bringing the drama, the action, and ample amounts of that famed British sarcasm stateside. The streaming platform's got a wealth of English faves to choose from. Guy Ritchie comedies, historical dramas, sweeping romances, and of course, Hugh Grant, all make an appearance on this list. Good luck choosing which film to binge first!
Related: The Best British Shows On Netflix Right Now
The Girl With All The Gifts (2016)
Run Time: 111 min | IMDb: 6.6/10
Despite a cast that includes Gemma Arterton, Paddy Considine, and Glenn Close, this unusual, post-apocalyptic film got a bit overlooked during its brief theatrical release. It's best enjoyed without knowing too much of the plot. Suffice it to say that Melanie (Sennia Nanua), the girl of the title, isn't quite what she seems, and there's a reason that she, and others her age, are kept in a secure military facility. But the best trick of the film, thanks in large part to Nanua's winning performance, is the way its innovations go beyond just putting twists on a familiar genre and, instead, making us question where our sympathies ought to lie.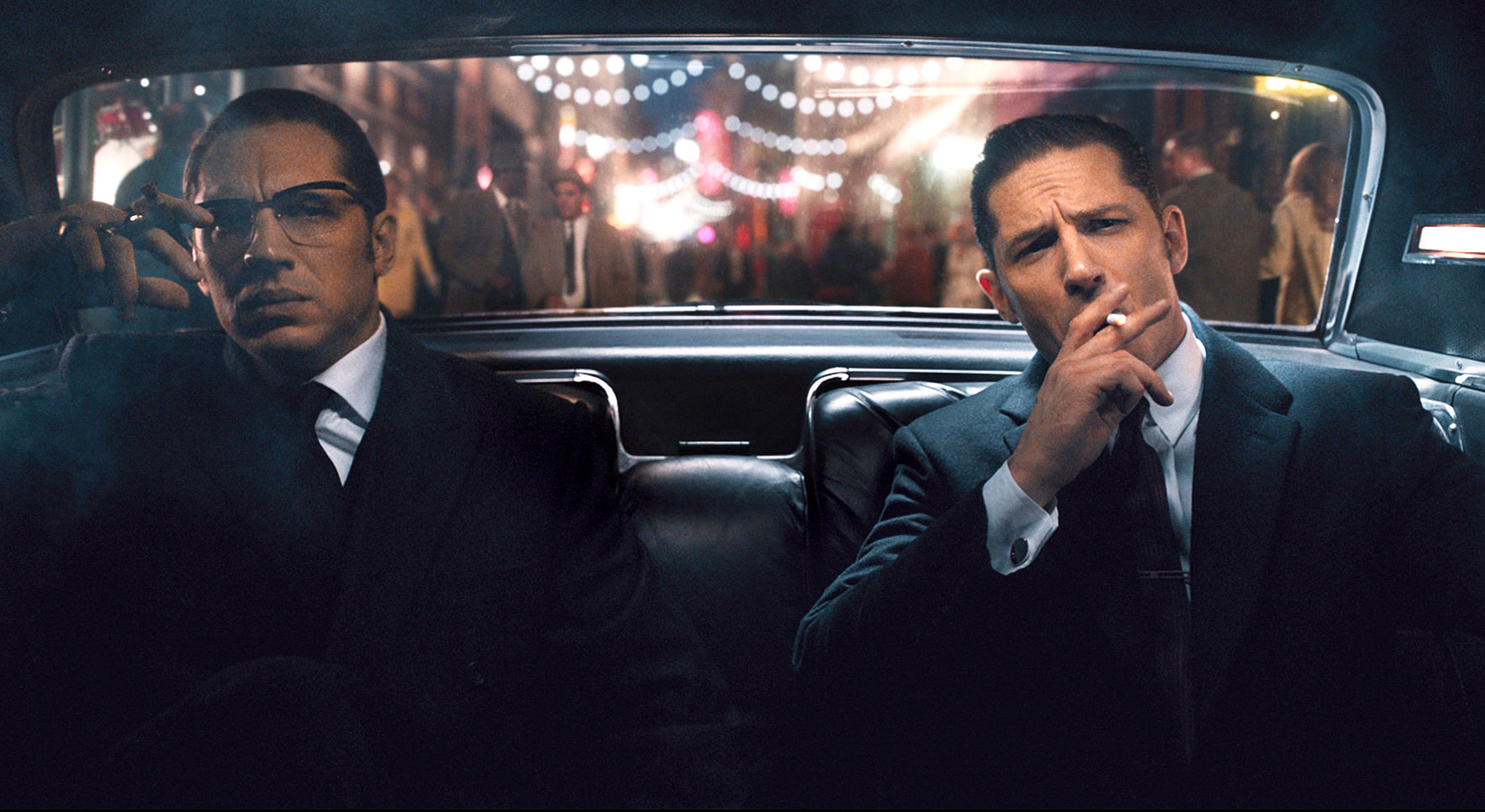 Legend (2015)
Run Time: 132 min | IMDb:6.9/10
Tom Hardy pulls double duty playing two real-life gangsters, identical twins Ronald and Reginald Kray, who terrorized London during the 1960s. Reggie is the handsome, smooth-talking swindler, the face of their budding criminal enterprise which sees them controlling nightclubs and gambling rings all across the city. Ron, his twin brother, is a paranoid schizophrenic with a violent streak whose erratic behavior ultimately leads to the pair's downfall.
Theory of Everything (2014)
Run Time: 123 min | IMDb: 7.7/10
Eddie Redmayne and Felicity Jones star in this biographical drama about the famous physicist Stephen Hawking and his wife, Jane. The two met at university with Hawking just beginning work on his theory of back holes before he was diagnosed with Lou Gehrig's disease, which severely limited his motion and ability to speak. Despite the setback, Jane married Stephen, taking care of him and helping him achieve some his greatest feats. The film gives a much-needed look at the woman behind the man, the toll the disease took on their relationship, and the strength of Hawking to persevere in spite of it all.
Starred Up (2013)
Run Time: 106 min | IMDb. 7.4/10
This British crime flick introduced fans to Jack O'Connell in a big way. The young actor plays Eric, a troubled teenager sent to prison for petty crimes who must confront his dysfunctional family dynamics when his father, also an inmate, joins him in group therapy sessions. The always-good Ben Mendelsohn plays O'Connell's dad, who tries to talk sense into his unruly kid using his own mistakes as an example of what not to do, and the two men have terrific chemistry on screen.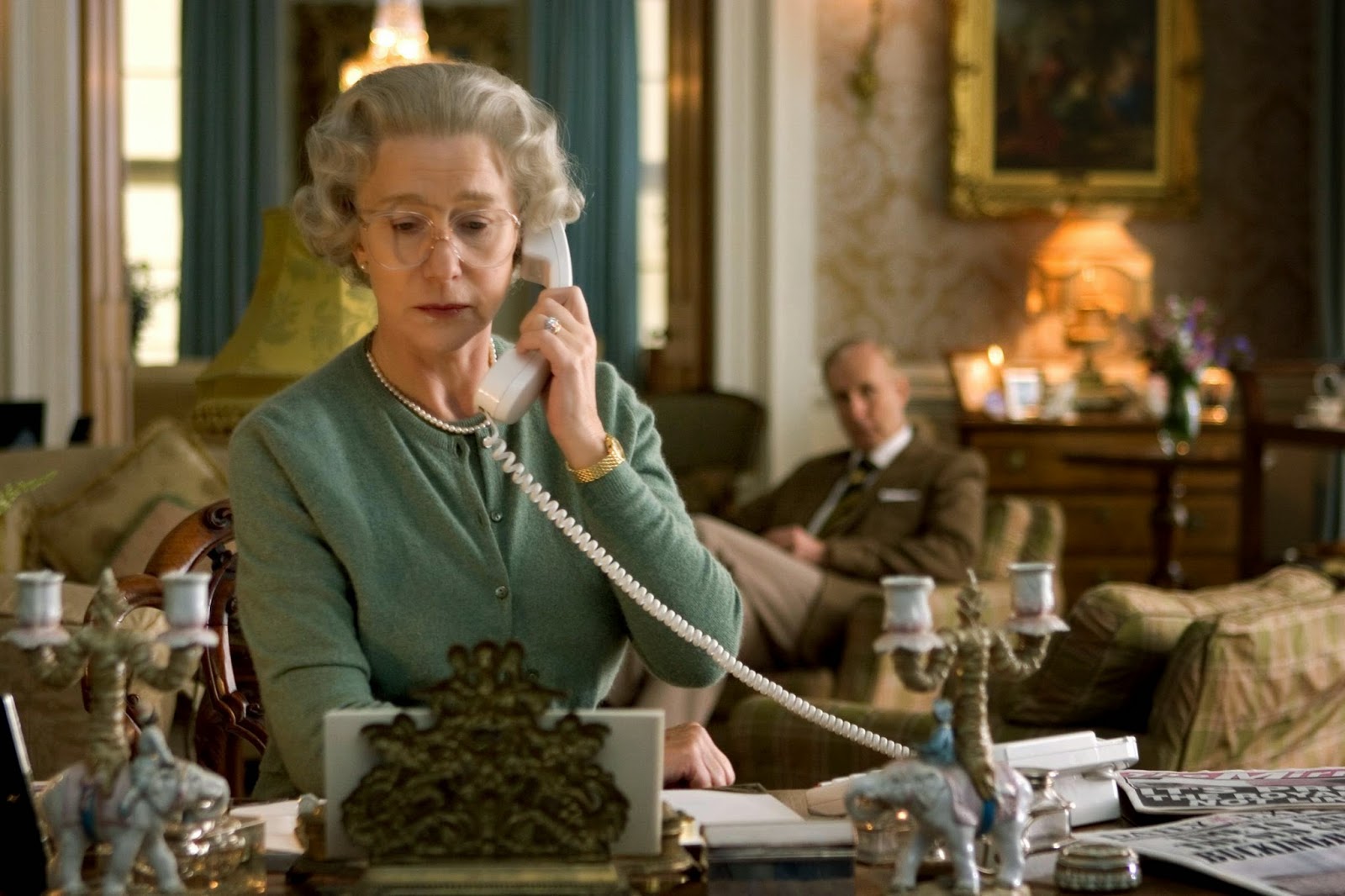 The Queen (2006)
Run Time: 103 min | IMDb: 7.3/10
Dame Helen Mirren gives one of the best performances of her long career in this British biopic about the country's most beloved monarch, Queen Elizabeth II. Michael Sheen and James Cromwell join as then Prime Minister Tony Blair and Prince Philip respectively, but this is Mirren's show and she carries it, delivering a nuanced turn as an embattled public figure struggling to revamp her image after a devastating tragedy.
Pride & Prejudice (2005)
Run Time: 129 min | IMDb: 7.8/10
Keira Knightley stars in this dramatic adaptation of a beloved Austen novel. Ask any British literature fan and they'll tell you the best interpretation of this story is either the 90s mini-series (with Colin Firth) or this Joe Wright masterpiece. There's no middle ground. Knightley plays Elizabeth Bennet, an independent, quick-witted young woman who resents her mother's schemes to find herself and her group of sisters husbands to advance their station in life. She also, ironically, ends up falling for a wealthy, aloof lord named Mr. Darcy (Matthew Macfayden) and it's their contentious, electric romance that fuels much of the action.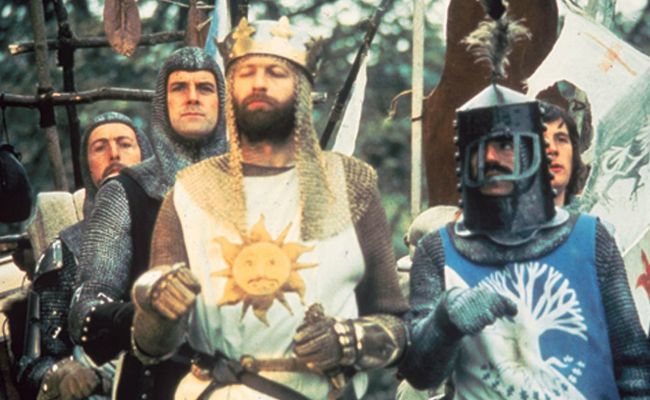 Monty Python and the Holy Grail (1975)
Run Time: 91 min | IMDb: 8.3/10
Even if you've never seen any of the Monty Python films, you most certainly know of Monty Python and the Holy Grail. It's been quoted, memed, gif-ed, and idolized by comedy fans for generations. At its core, it's a parody of the legends of King Arthur and his knights. It's stocked with an impressive cast — John Cleese, Graham Chapman, Terry Gilliam, etc — and it's full of eccentric characters, bizarre adventures, and gut-bustingly funny jokes. Think failed Trojan Rabbits, modern-day murder investigations, animated monsters, and musical numbers. Intellectual midgets everywhere will love it.
Iron Lady (2011)
Run Time: 105 min | IMDb: 6.4/10
Meryl Streep leads a capable cast of veteran greats in this British drama about controversial politician Margaret Thatcher. Streep of course plays the woman in question, who made a career out of instigating outrage, opposition, and contention with her policies. In this, we get a more intimate view of Thatcher's later years as she holds imaginary conversations with her dead husband in an attempt to accept his passing and also make peace the secrets of her past.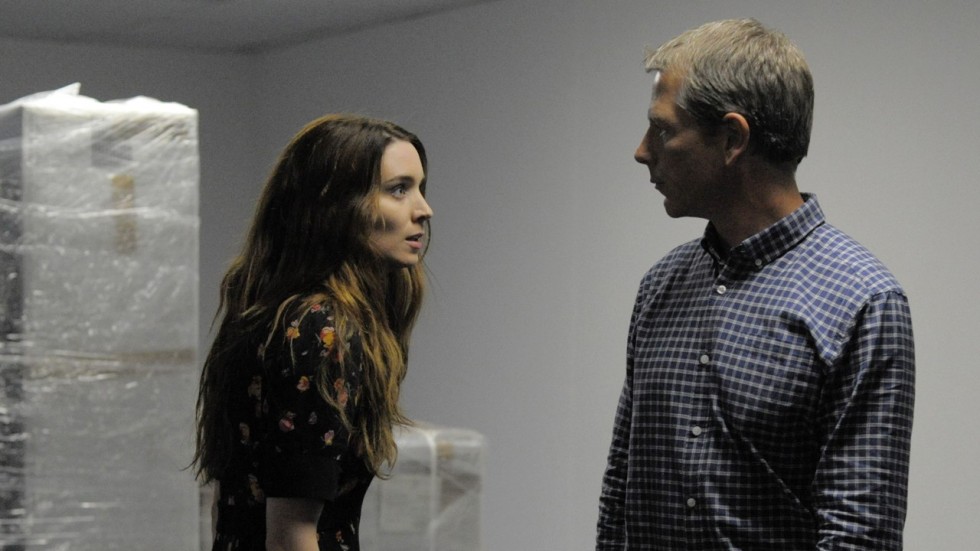 Una (2016)
Run Time: 94 min | IMDb: 6.2/10
Ben Mendelsohn pops again in this romantic drama that questions the power imbalance in a relationship between a grown man and a young girl. Mendelsohn plays the former predator, a man named Ray, who serves time for striking up a romance with a pre-teen girl, the titular Una. Rooney Mara plays the aged up version of Una, a young woman struggling to understand what happened and how it shifted her view of herself who tracks down Ray as he's just starting a new life, post-prison. There's a lot of questionable interactions that'll leave you more than uncomfortable, but this is one of the few films to even try to make sense of sexual abuse and how it manifests years later. Plus, both Mendelsohn and Mara are excellent.
About Time (2013)
Run Time: 123 min | IMDb: 7.8/10
Rachel McAdams and Domhnall Gleeson star in this quintessentially British romantic comedy about a young man who discovers he can travel through time and uses his gift to change his life. Gleeson plays Tim, an affable guy who, on his 21st birthday, learns the men in his family inherit a rare gift — they can travel through time. Tim uses this gift to improve his love life, with varying results, and to spend more time with his ailing father (played perfectly by Bill Nighy). McAdams plays Tim's love interest, Mary. Is it strange that she's in yet another romantic time travel flick, sure? But her chemistry with Gleeson and the British humor on display make this an enjoyable watch.