Last Updated: November 6th
With every passing year — with every passing week — Netflix inches closer to a future in which the service streams only original content and eschews outside programming completely. But until that apocalypse arrives, off-the-beaten-path picks continue to hang tough in the under-explored International section of the ever-expanding library. The pickings favor the recent over the time-tested, but a neophyte trawling for something novel to watch can still get a pretty varied crash course on world cinema. Who needs the prestige festival circuit? Give Cannes, Berlin and Venice the slip by trying out one of the best foreign films on Netflix right now.
Related: The Best Historical TV Shows On Netflix Right Now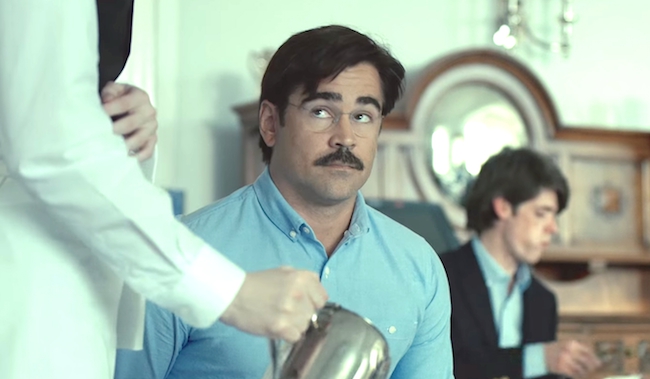 15. The Lobster (2015)
Run Time: 119 min | IMDb: 7.1/10
Colin Farrell and Rachel Weisz star in this dark, absurdist comedy about a man searching for love under some very strange circumstances. Farrell plays David, a man whose wife recently left him. David is sent to a hotel where he's told he must find a mate within 45 days or be turned into an animal. While there, David witnesses strange rituals and must follow strict rules in order to find love, but it's not until he ventures into the woods, where the "loners" live that he pairs up with a woman (Weisz) who may be his soulmate. It's weird, eccentric, and the perfect Farrell-starring vehicle.
14. Train To Busan (2016)
Run Time: 118 min | IMDb: 7.5/10
Zombie movies have been done to death, brought back to life, and repeated a few more times. But that doesn't mean there still aren't entertaining stories to be found in the genre. Train To Busan doesn't bring anything exceptionally original to the walking undead, but it's no less of a thrilling ride. An overworked dad is riding the rails with his neglected daughter when a Z-word outbreak strikes, causing savagery from corpse and living alike. Its fast-moving, contorted foes are genuinely freaky in the movie's cramped setting, making the story feel like a zombified Snowpiercer. It's a fun action flick with a slightly heavy-handed but solid emotional core that's unsurprisingly getting an English remake.
13. Blue Is the Warmest Color (2014)
Run Time: 180 min | IMDb: 7.8/10
There's a lot of unsavory fog hovering around this production — director Abdellatif Kechiche earned his leading actresses Léa Seydoux and Adèle Exarchopoulos the Cannes Film Festival's top prize by putting them through an experience they'd later describe as "horrible" — but beneath it all, there remains a shatteringly intense love story. Unformed young Adèle (Exarchopoulos) doesn't quite know what she wants from life until the second she lays eyes on blue-haired, worldly Emma (Seydoux). The girl's resulting erotic awakening, graphically depicted in a ten-minute sex scene that forms this three-hour film's breathtaking centerpiece, is just part of a larger hunger for life. Adèle makes love the same way she cries or fights or eats spaghetti, the same way young people do anything: with reckless abandon.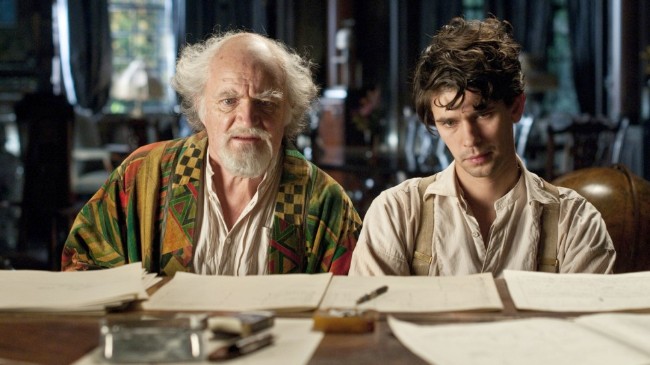 12. Cloud Atlas (2012)
Run Time: 172 min | IMDb: 7.5/10
This time-jumping, world-hopping masterpiece from the Wachowskis never got the recognition it deserved when it premiered nearly a decade ago. Audiences and critics alike found it difficult to understand and it does take a keen eye to keep track of the many plot threads and character arc woven through space and time in this thing. Tom Hanks, Halle Berry, and a slew of other A-listers star in a story that attempts to draw connections over centuries, showing how one person's actions can have a ripple effect on the universe. There's plenty of fantasy elements to keep you interested and, if you can keep up, the film just might provide an even deeper philosophical discovery.
11. The Invisible Guest (2016)
Run Time: 106 min | IMDb: 8.1/10
This Spanish crime thriller follows a successful businessman framed for the murder of his married lover. A seemingly straightforward plot, until a car accident, a dead body, fake witnesses, and a family out for revenge is thrown into the mix. Mario Casas stars as the man in question, a young husband and father with a bright future who takes part in a terrible crime and is forced to pay for it in the most twisted of ways. You won't figure this thing out until the end, we guarantee it.
10. Burning (2018)
Run Time: 148 min | IMDb: 7.6/10
Walking Dead alum Steven Yeun stars this psychological thriller from South Korean filmmaker Lee Chang-dong. Yeun plays Ben, a rich millennial with a mysterious job who connects with a woman named Shin Hae-mi on a trip to Africa. The two journey back home together where Ben meets Shin's friend/lover Lee Jong-su. The three hang-out regularly, with Lee growing more jealous of Ben's wealth and privilege while he's forced to manage his father's farm when his dad goes to prison. But it's when Shin disappears, and Lee suspects Ben's involvement, that things really go off the rails.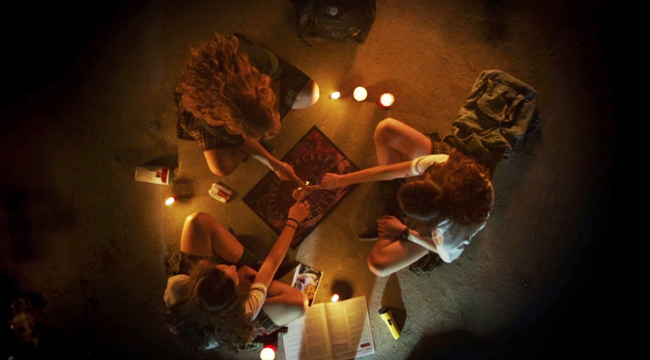 9. Veronica (2017)
Run Time: 105 min | IMDb: 6.2/10
After losing her father, young Veronica (Sandra Escacena) and two classmates attempt to contact the other side with a Ouija board during a solar eclipse. Something more sinister breaks through, though, as Veronica is haunted by a dark presence everywhere she goes. Even though it has just been released in 2018, it's already been called one of the scariest movies ever made. While that is certainly open for debate, what Veronica does do is excel phenomenally in the cliche horror bits every viewer has seen a thousand times over, such as mishandled Ouija use, frightening entities that only the protagonist is privy to, and twisted dreams. Based on a true story, the film relies on the strong performance of newcomer Escacena, highlighted by her haunting expressions of terror and anguish.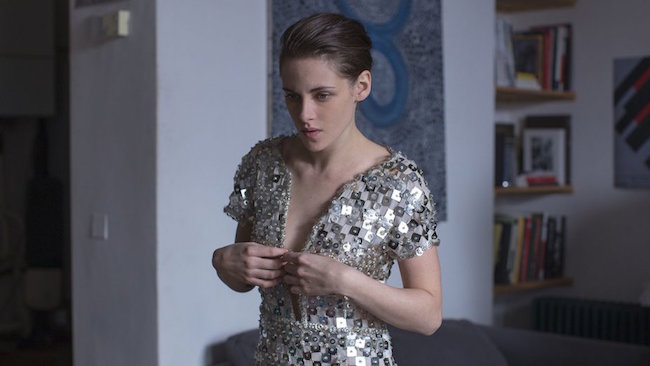 8. Personal Shopper (2016)
Run Time: 105 min | IMDb: 6.2/10
This supernatural psychological thriller from director Olivier Assayas stars Kristen Stewart as a young woman named Maureen. Maureen is an American living in Paris and working as a personal shopper for a celebrity model named Kyra. Her twin brother Lewis recently died of a heart condition which they shared, prompting Maureen to begin communicating with the spirit world, hoping for a sign from her brother from the beyond. Strange happenings begin to occur, all revolving around Maureen, who eventually flees the city but can never truly escape the hauntings. It's a ghost story, sure, but there's real depth in Stewart's performance with an earnest look at how grief affects people.
7. Snowpiercer (2013)
Run Time: 126 min | IMDb: 7.1/10
Chris Evans stars in this sci-fi thriller from auteur Bong Joon-ho. The film, set years into the future following a devastating ice age caused by mankind, follows Evans' Curtis who lives in poverty on a train that continuously circles the Earth and contains all that remains of human life. Curtis is part of the "scum" the people relegated to the back of the train while the "elite" enjoy the privilege of wealth and status that comes with living in the front. Curtis sparks a rebellion that ends in bloodshed and a devastating reveal when he makes it to the train's engine room and discovers just how the elite have been fueling their operation. It's a dark, grimy action piece that should give fans a new appreciation for Evans' talent.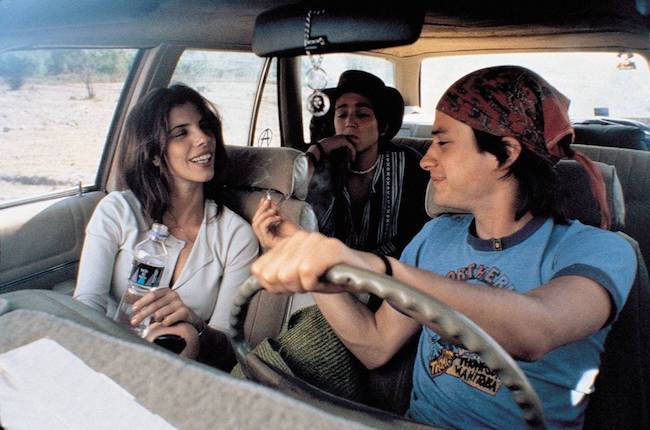 6. Y Tu Mamá También (2001)
Run Time: 106 min | IMDb: 7.7/10
On paper, it sounds like the biggest R-rated studio comedy of 1985, one of the many bastard sons of Porky's: two randy teenage boys (Diego Luna and Gael García Bernal) embark on an anything-goes road trip with a stone-cold fox in her late-twenties (Maribel Verdú) and gain a little experience, wink wink, along the way. Except that filmmaker Alfonso Cuarón knows that behind every display of pubescent horndoggery lies insecurity, and possibly even latent homosexuality. The three tease one another in an elaborate performative dance of anticipation before the clothes come off, but once they do, uncomfortable truths not so easily retracted come to light. Between the reined-in performances from the perfectly cast central trio and Cuarón's unabashed sensuality, there's a lot to swoon over.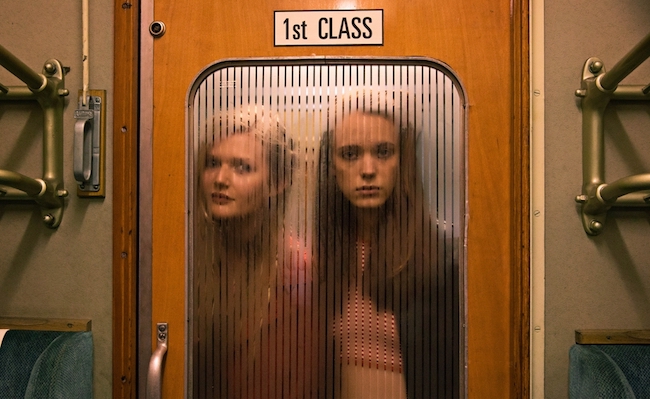 5. Nymphomaniac (2013)
Run Time: 117 min | IMDb: 7/10
Whether this is Lars Von Trier's best film is up for debate, but it is certainly his most film. That's both in terms of scope, as the film's five hours weave a novelistic life-spanning epic in two parts, and in terms of his pet themes of suffering and degradation, pushed here to extremes unprecedented in his mercilessly bleak filmography. But if you're undeterred by the winch-and-pulley bondage games, the tensely comic botched threesome, and the golden shower of revenge, you'll gain access to one of most fearsomely honest stories about depression ever committed to film. Joe (Charlotte Gainsbourg) sails the stormy seas of deviant sexuality in an effort to satisfy some unnamable yearning in herself — her cheeky refrain is "fill all my holes" — and the film's violent conclusion suggests that she'll never quell it. So long as the notorious L.V.T. continues making movies, we know he hasn't either.
4. Kung Fu Hustle (2004)
Run Time: 99 min | IMDb: 7.8/10
The early aughts action-comedy borrows elements from famous Kung Fu films of the '70s and pairs them with a completely ridiculous plot and some impressive cartoon-style fight sequences to produce a wholly original flick that we guarantee you'll marvel at. The film follows the exploits of two friends, Sing and Bone, who impersonate gang members in the hopes of joining a gang themselves and inadvertently strike up a gang war that nearly destroys the slums of the city. Of course, the real draw here is the absurdist, over-the-top comedy that takes place during some of the film's biggest action sequences. It's laugh-out-loud funny, but only if you check your brain at the door.
3. Crouching Tiger, Hidden Dragon (2000)
Run Time: 120min | IMDb: 7.9/10
Ang Lee's Oscar-winning martial arts flick defied the odds to become one of the most influential films in the genre, crossing multicultural barriers and introducing audiences to some great talents in the international acting world. The film follows the story of Li Mu Bai, an accomplished Wudang swordsman who retires his legendary weapon only to be pulled back into a battle with his arch-nemesis (a woman who killed his master years earlier and seeks to claim his sword for her own). There's more happening plot-wise — Bai has a love interest in another skilled warrior, Yu Shu Lien, and they're both forced to face off against a Wudang prodigy that's been studying under their enemy — but the real draw here is the perfectly-mapped-out fight sequences, which include just enough special effect to be awe-inducing, but not too much to distract from the beautiful choreography that Lee puts on display.
2. Clouds of Sils Maria (2014)
Run Time: 124 min | IMDb: 6,7/10
This enthralling, complex drama from Olivier Assayas permeates the membrane between life and text: French cinema treasure Juliette Binoche portrays French cinema treasure Maria Enders, whose guarded relationship to her assistant Valentine (Kristen Stewart) reminds her a little too much of the play she's just agreed to star in. She returns to this particular script after having originated the other lead role years earlier, just as Binoche reunited with Assayas after having collaborated years earlier. And then there's the calculating, well-primped Hollywood star (Chloe Grace-Moretz, shockingly good) taking over the role Maria created, nipping at her heels like a Bratz doll of Eve Harrington. The three leading ladies feast on Assayas' labyrinthine dialogue, with the long philosophical tete-a-tetes between Binoche and Stewart the most exquisite dish.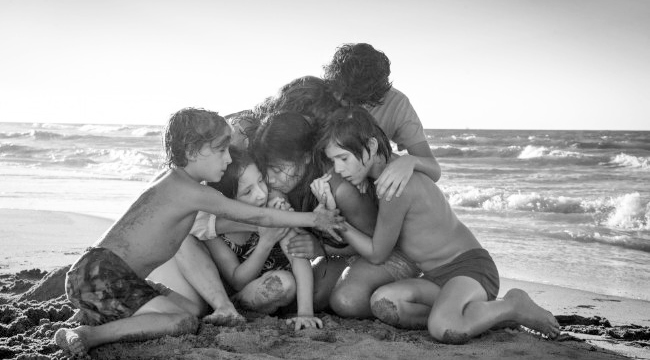 1. Roma (2018)
Run Time: 135 min | IMDb: 8.7/10
Oscar-winning writer/director Alfonso Cuarón delivers what may be his most personal film to date. The stunningly-shot black-and-white film is an ode to his childhood and a love letter to the women who raised him. Following the journey of a domestic worker in Mexico City named Cleo, the movie interweaves tales of personal tragedy and triumph amidst a backdrop of political upheaval and unrest.