Cargo (2017)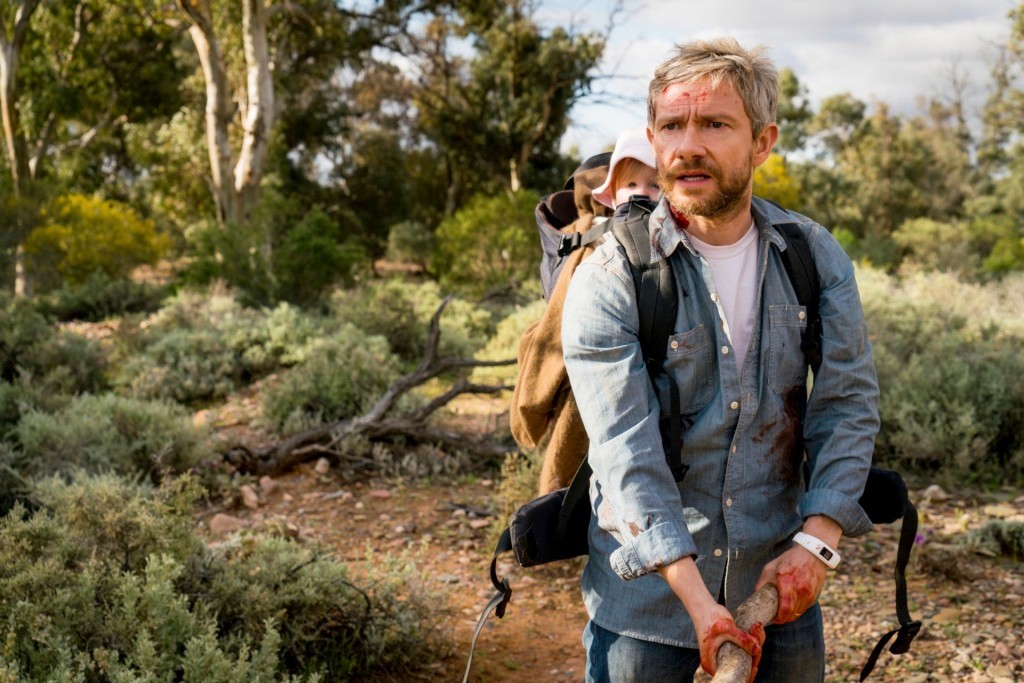 Run Time: 105 min | IMDb: 6.3/10
Martin Freeman stars in this Aussie zombie drama about a father searching for a safe place for his family amidst a zombie outbreak. Freeman plays Andy, a fairly easy-going guy, who's forced to make some tough calls when he gets stranded in the Outback with his newborn daughter during the apocalypse. He fights off a few of the walking dead, but the real danger comes from the living (what's left of humanity after the contagion has spread). Freeman rarely plays the rugged hero type, but he does so convincingly here, and while there aren't hordes of biters wandering the desert, the isolationist aspect of things makes this horror story feels eerily plausible.
The Ritual (2017)
Run Time: 94 min | IMDb: 6.3/10
This Netflix nightmare follows a group of friends who venture into the Scandinavian wilderness in order to honor their recently-murdered brother. The guys, Luke (Rafe Spall), Phil (Arsher Ali), Hutch (Robert James-Collier), and Dom (Sam Troughton) are forced to take a different path from the one planned, a mistake that leads them to cults and sacrificial offerings and an ancient being who prefers to stake its prey. The scenery is gorgeous, the chemistry of the cast is spot on, and the premise — how these men confront their fears and failures thanks to a supernatural being — starts out promising, though it could've delivered a better ending.