Each week our staff of film and TV experts surveys the entertainment landscape to select the ten best new/newish movies available for you to stream at home. We put a lot of thought into our selections, and our debates on what to include and what not to include can sometimes get a little heated and feelings may get hurt, but so be it, this is an important service for you, our readers. With that said, here are our selections for this week.
1. Mortal Kombat (HBO Max)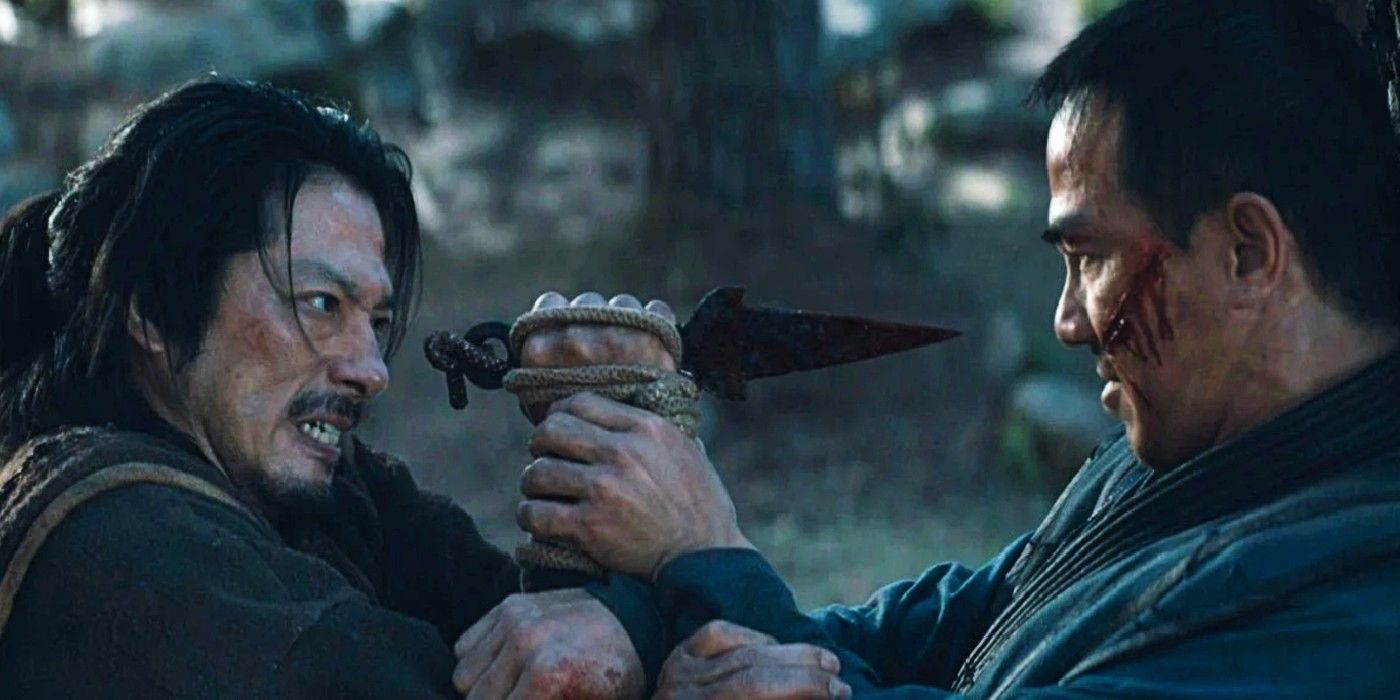 Mortal Kombat is back (again) in movie form (again!), this time from producer James Wan and director Simon McQuoid and coming straight to HBO Max, for a limited time. All your favorites are back: Sub-Zero, Scorpion, Liu Kang, and so on, so if you want to see some familiar (covered) faces chop each other to pieces for various reasons, you are very much in luck. It's one of the few franchises you can justifiably reboot every few years, if only because a bunch of talented fighters tearing each other apart is always a watchable premise. The plot is just a bonus. This is some extremely weekend viewing, which you deserve. Watch it starting April 23 on HBO Max.
Do you like to watch monsters pummel the ever-living hell out of each other? (Of course you do! Who doesn't?!) Well, has HBO Max got a movie for you! (Though we should note that you can also see it in theaters.) This seemingly non-stop parade of cinematic excess is a long way from Godzilla's original legacy as an anti-nuclear parable, but it's entertaining as hell, so we forgive everything. Watch it on HBO Max.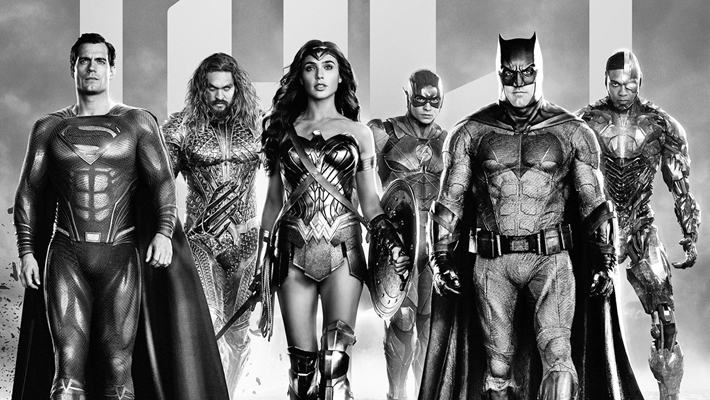 After a hardcore fan campaign and plenty of backlash (of both the content-related and behind-the-scenes varieties), the fabled "Snyder Cut" is no longer fabled but a real thing. It's also a 4-hour thing, so it's quite a mouthful to chew, but it's undeniably a vast improvement over the theatrical version. Snyder's version isn't technically canon, but it's still the realization of a fever dream and one that will satisfy those who longed for actual character depth amid all the CGI mayhem. Watch it on HBO Max.
Thunder Force teams up Melissa McCarthy and Octavia Spencer for a wild action-comedy ride through a super-serum-filled Chicago. It's probably not the best movie you've ever seen, but it is a fun little romp with some solid physical comedy, and you could do a lot worse than that on a Saturday afternoon. Watch it on Netflix.
Idris Elba on a horse and wearing a cowboy hat? Sure, sign us up. Director Ricky Staub uses actual members of Philadelphia's Fletcher Street Riding Club in the film, and the film also serves as a pretty good history lesson explaining why there are often Black cowboys on horses in the middle of large cities. Watch it on Netflix.
Eric Andre, Lil Rel Howery, and Tiffany Haddish in a wild road trip prank comedy where they pull strangers into nutso stunts as they make their way to New York. You could do a whole lot worse in on a Saturday night. Watch it on Netflix.
Do you want to make Alan Kim happy? You should, as he's the world's most adorable child. All you have to do is watch Minari. Not only will you get to enjoy a very good movie about a Korean-American family, including patriarch Steven Yeun, living in small-town Arkansas in the 1980s, you will also bring a smile to make this gosh-darn cute kid's face. Watch it on VOD.
In his review of the film last year, our Mike Ryan wrote, "there's a scene in Nomaldland so beautiful I gasped as it whisked my brain to some of Terrence Malick's early work." That pretty much sums it up well — Nomadland is one of the most beautiful and touching movies we've seen in a while. Watch it on Hulu.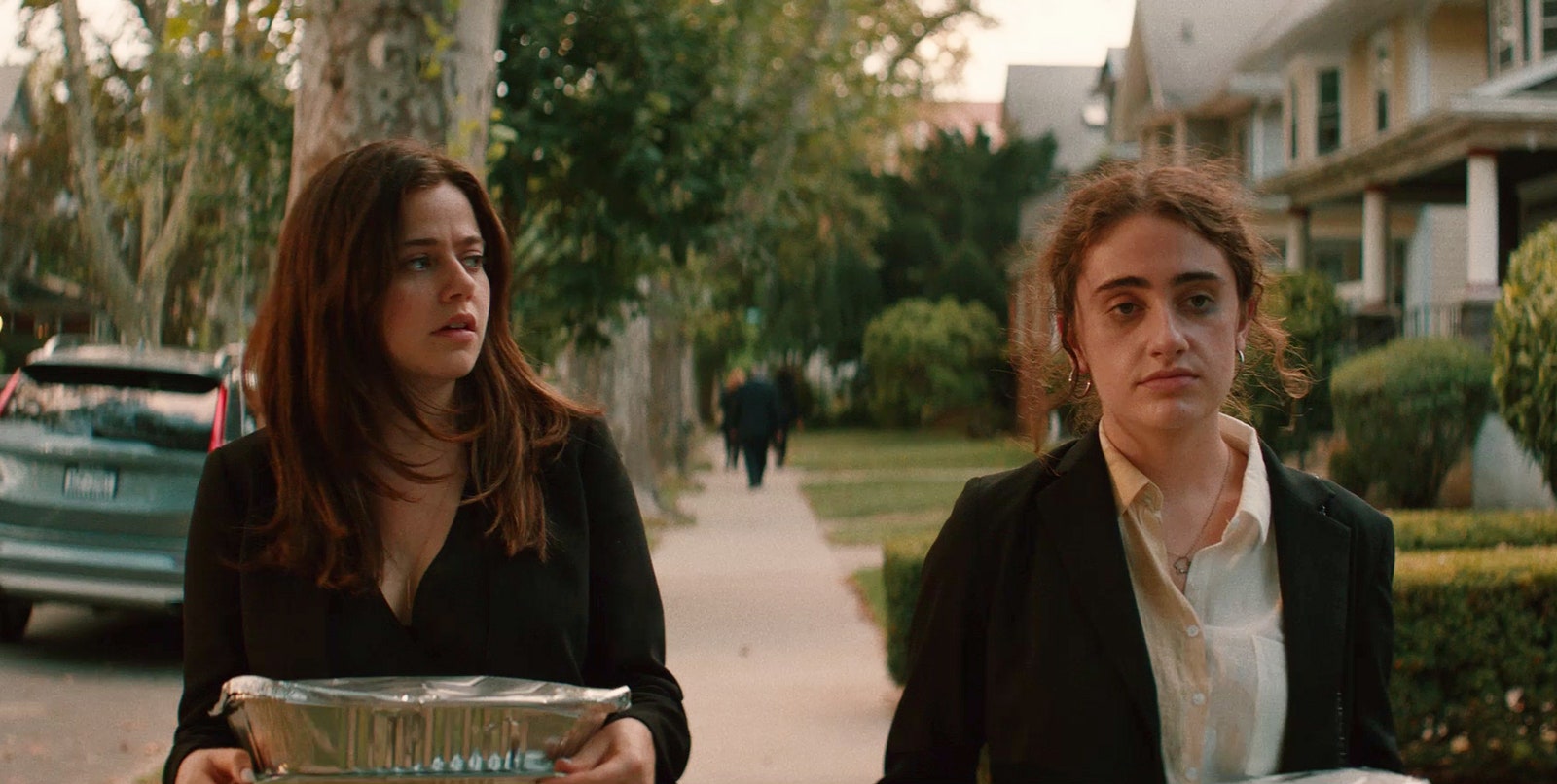 A directionless college student runs into her sugar daddy at a shiva (a Jewish funeral, basically). Also in attendance: her family and, oh yeah, her ex-girlfriend. Shiva Baby sounds like a slapstick comedy, but while there are good jokes, it's also anxious with a tense score that had my skin crawling; it's an 80-minute panic attack. Shiva Baby might be the best horror movie of the year so far.
10. We Broke Up (VOD)
While We Broke Up weaves in plenty of rom-com tropes (it takes place at a wedding, someone flees the alter, etc) while being powered by the charm of its leads (Aya Cash and William Harper Jackson), there's a deeper and more grown-up exploration of relationships and the existential weight of figuring out exactly what you do and don't want. What if Marriage Story but everyone is nice and no one's arm goes through a wall or the ordeal of getting gashed? That's this film and it's worth a watch. Track it down on VOD.