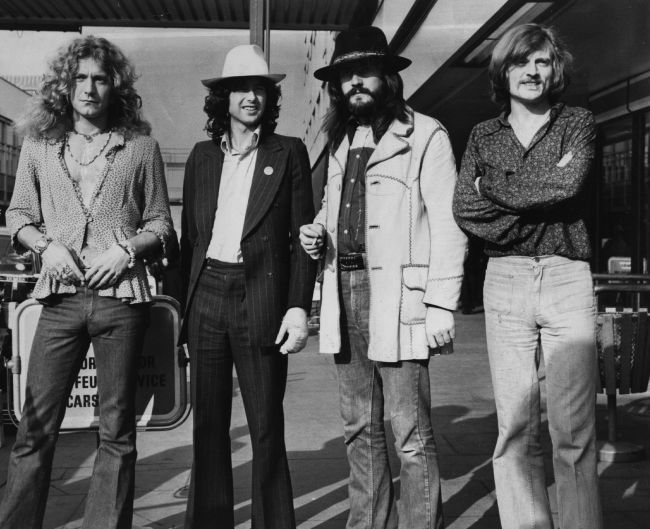 Cameron Crowe had a mission to merge his two loves in life: writing and music. Pursuing his literary and musical passions, Crowe began writing for the underground music publication The Door in his early teens under the tutelage of Lester Bangs, a writer and editor portrayed by Philip Seymour Hoffman in Crowe's 2000 film Almost Famous, a love letter to music celebrating its 15th anniversary today. With its capacity to capture what was exciting about the music of the time without succumbing to unreflective effusiveness, his writing eventually caught the eye of Rolling Stone editor Ben Fong-Torres. On a 1973 issue of Rolling Stone, Crowe's first byline with the publication — a story about the band Poco — was teased on the cover.
From there, Crowe began to rack up an impressive résumé, interviewing the likes of the Eagles, Peter Frampton, and Deep Purple; he even a scored a feature about The Who for Playboy when he was too young to legally buy a copy of it.
"We began to be amazed that a kid was getting in there and grinding out stuff we could actually use," Fong-Torres told the Seattle Times in a 1992 interview. "Considering how many bureau people and stringers worked a year or two before they broke in with a big story, that was amazing."
By the mid-'70s, Led Zeppelin was one of the biggest bands in the world. Crowe adored the British rock group, and in 1973 — on assignment for the L.A. Times — followed the group around for three weeks. Later, Crowe pitched the idea of doing a Rolling Stone cover story with the band. There was only one problem: Led Zeppelin hated Rolling Stone.
"Unfortunately," John Mendelsohn wrote of Led Zeppelin's 1969 debut album, "[Jimmy Page] is also a very limited producer and a writer of weak, unimaginative songs, and the Zeppelin album suffers from his having both produced it and written most of it (alone or in combination with his accomplices in the group)." Subsequent reviews of the band's early albums weren't much kinder.

There was initial debate amongst the group members as to whether or not they should grant the young Crowe the opportunity to write about them for the publication. Three of the members agreed to do the piece, but Page remained uncertain. Joe Walsh, a member of the Eagles and the focus of an earlier Crowe feature, was on the road with Zeppelin when the discussion came up. Crowe remembers Walsh's words that helped turn the favor of the proposed piece in his direction.
"You should trust this kid, c'mon! He loves your band, he wants to write about you — let him be on the cover with this story!"
In 1975, Led Zeppelin was gearing up to commence one of the biggest stadium tours of all-time and invited Crowe along for the ride so he could weave together his Rolling Stone cover story. The result was "The Durable Led Zeppelin," Crowe's biggest feature to that point. The story helped that issue become one of the best-selling in Rolling Stone's history. It also advanced both Crowe and the band's reputations. In the liner notes for a Led Zeppelin box set that was released in 1993, Crowe recounted the journey that he embarked on following one of the biggest music acts in the world.
As a fledgling journalist still working at a record store, I'd fought for the opportunity to cover Led Zeppelin for the L.A. Times. The band had provided the soundtrack for my own adolescence, but I kept that to myself. I had a notebook full of questions, and as our interview progressed, Page and Plant seemed to warm from their notoriously press-wary stance. In the coming years, they would invite me to tour with them. We conducted innumerable interviews. Not many journalists were ever offered a front-row seat to the Zeppelin experience, and years later my files are still bulging with volumes of transcripts and passionately-scribbled notes I can barely read.
Crowe's career would turn to literature and film as he eased out of the rock journalism business. In 1982 he adapted his book, Fast Times at Ridgemont High, into a feature-length film. From 1989 to 1996, he wrote and directed much-liked films like Say Anything and Jerry Maguire. But, in 2000, Crowe decided to turn those "volumes of transcripts" from his days of touring with Led Zeppelin in his teens into a coming-of-age story. Almost Famous — the original title was actually Untitled — is the tale of young writer William Miller (Patrick Fugit) who achieves a milestone in his career when he scores the opportunity to travel with the up-and-coming band Stillwater in search of a feature piece —as well as his own identity. The film received rave reviews thanks both to its detailed treatment of the era and its poignant and thoughtful depiction of adolescence.

In one famous scene, Stillwater joins a singalong to the Elton John song "Tiny Dancer" during a rough patch in their existence.
In a 2013 interview with Birth.Movies.Death, Crowe described the moments with Zeppelin that helped to inspire that scene:
Sometimes it was a jam session, sometimes a song on the radio, and sometimes music that a band traveled with—Led Zeppelin were very enamored of Joni Mitchell, Bob Marley and the Guess Who. Much more than drugs or sex, music was always the baseline passion of the groups I covered. Which is not to say that there weren't wild days and nights of debauchery, there were, some of which I witnessed and some of which I saw the effects of the next day… but in the years of covering and touring with artists for RS and other publications, I never ran across a single musician who wasn't transported while talking about or playing music they loved. It was always my common ground as a reporter. I love music too. It wasn't a job to me. It was a miracle of serendipity.
Led Zeppelin, then rarely in the habit of lending their music to films, licensed four songs for Almost Famous. The band would not, however, release the rights to "Stairway to Heaven." The lengthy scene in Almost Famous, in which the young scribe attempts to convince his mother that rock-and-roll music was a new form of poetry by playing the Zeppelin track, was cut from the movie but included on a DVD release with instructions to play the song at home.
In 1980, Led Zeppelin decided to disband when drummer John Bonham was found dead in Page's home following a night of heavy drinking. Although the group will never be whole again, its spirit continues to thrive thanks to its fans, whose ranks include Crowe. Almost Famous captures music's ability to convey what words can't and what it means to love music, be it that of Led Zeppelin or anyone else. Led Zeppelin will continue to have a presence in the hearts of their admirers and few have captured why its music — or any music — means so much as well as Crowe did in Almost Famous.