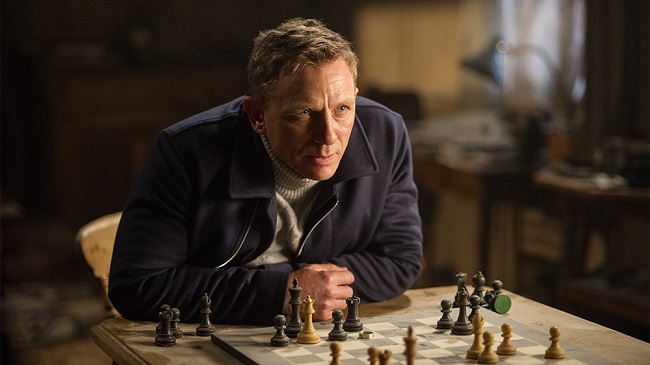 Rian Johnson's Knives Out, his modern-day murder mystery set to star Daniel Craig, has just officially become a reality. The production — which Johnson was planning to make in between Star Wars movies — scored the biggest deal of the ongoing Toronto International Film Festival, selling to Media Rights Capital, according to Deadline. That means the film is now fully funded and ready to begin shooting in November.
Knives Out will star the current James Bond as a detective assigned to solve a crime. It is an homage to Agatha Christie novels, which are now back in vogue at the movies, thanks to Kenneth Branagh's star-studded Murder on the Orient Express last year. The film will bring the Last Jedi director back to the pulpy vibe of his first two features, the hard-boiled high school detective indie Brick and the con-man comedy The Brothers Bloom.
It's not yet known who else will join Craig in the film, but they'll have to shoot fast: The actor is due back in 007's tux eventually. The 25th Bond picture is currently on hiatus while the producers find a director to replace Slumdog Millionaire's Danny Boyle, who left the production in August. The producers are currently in talks with three directors. It's part of Craig's contract that Knives Out not delay the next Bond, once it's ready to go.
It will also give Johnson a break from dealing with embittered Star Wars fans. Then again, he'll have to deal with Agatha Christie-heads tow, too.
(Via Deadline)