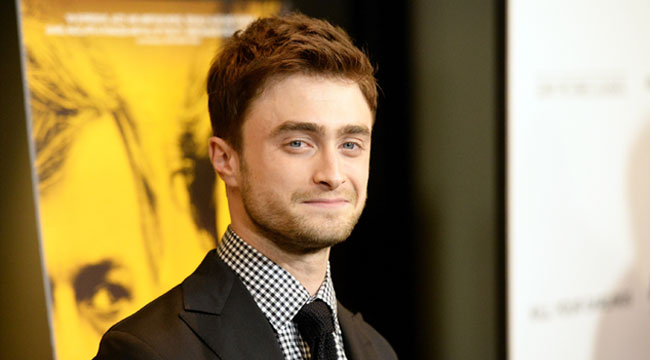 Author J.K. Rowling has admitted that the possibility of recasting Johnny Depp in Fantastic Beasts: The Crimes of Grindelwald came up following allegations of domestic abuse against him, yet Rowling ultimately defended keeping him in the film. In response, Amber Heard pointed out that Rowling cherry picked "certain lines" of her joint divorce announcement with Depp in a way that suggested one party wasn't entirely truthful. Daniel Radcliffe has now been asked for his take on Depp's casting, which is certainly an uncomfortable question to confront.
The Harry Potter actor waded into the subject with a measured response to Entertainment Weekly. In doing so, Radcliffe called this a "hard thing" for him to discuss, given that the film's producers "gave me a great start in life and an amazing job." Still, he understands why people are upset:
"I can see why people are frustrated with the response that they were given from that … I'm not saying anything that anybody hasn't already said — and this is a weird analogy to draw — [but] in the NFL, there are lots of players arrested for smoking weed and there is other people's behavior that goes way beyond that and it's tolerated because they're very famous players. I suppose the thing I was struck by was, we did have a guy who was reprimanded for weed on the [original Potter] film, essentially, so obviously what Johnny has been accused of is much greater than that."
Indeed and as Radcliffe admits, it's an awkward analogy in response to an awkward question. Yet he issued a response that was as diplomatic as possible, given the circumstances. For the curious, Radcliffe was referencing how actor Jamie Waylett was dropped from the final two Potter films after his arrest for growing marijuana — a move that has been noted by Potter fans who want an answer about the seemingly incongruous position of producers.
Fantastic Beasts: The Crimes of Grindelwald won't arrive in theaters until November 16, but we probably haven't heard the end about Depp's casting.
(Via Entertainment Weekly)