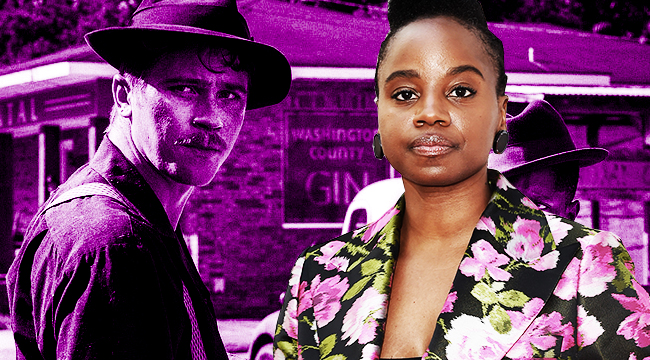 The inherent problem with labeling a movie "important" is that, often, people will just assume the movie is "boring." This cannot be stressed enough: Dee Rees' Mudbound is anything but boring. It's a sprawling epic that knows how to tell an incredibly interesting, intimate story. It just also happens to be important.
At the heart of Mudbound (adapted from Hillary Jordan's novel) are Ronsel (Jason Mitchel) and Jamie (Garrett Hedlund), two returning heroes, coming back home to Mississippi from World War II – one black, one white. When Ronsel returns, as Rees says ahead, he's in more danger than he was driving a tank around Europe. The two men form a friendship that is destined for tragedy.
When I first saw this movie at Sundance, it was before white supremacists openly marched through the streets of Charlottesville – then were defended by our current president. I was naïve, thinking the open racism on display in this film had to now be hidden, or be shunned by normal society. Since I've seen this film nine months ago, this kind of open racism has become mainstream. I asked Rees about this and how it correlates to her film. And it's obvious she's put a lot of thought into this.
Ahead, I met Rees at her hotel here at the Toronto International Film Festival to discuss her epic of a film. And it really is an epic. Her prior films – like Pariah and Bessie – were intimate, individual character studies. Here, she has a lot more prominent characters to juggle, but it's still handled as an intimate character study. Mudbound is an incredible film and Rees is an incredible director.
Compared to your last movies, this time you went for "an epic."
Yeah.
Is that intimidating? A lot of directors try this and come up short.
Well, for me, no, because I just go for the relationships. It's by [screenwriter] Virgil Williams, so what I responded to was the chance to explore these multiple points of view. With me, I get off on characters. So I was like, Oh, I get seven?
Right, your prior films had basically one major character…
Yeah. I just love these multiple relationships and how each one, they're all kind of knotted together and there can't be tension in one without slack in another. So that's what I got excited about, and this chance to talk about these two guys coming home before there is really a name for PTSD. I think the multiple points of view is also what I appreciate most about Hillary's novel.