Ten years ago, director Martin Scorsese unleashed his gritty, violent film about cops, criminals, and the blurry line that separates them. Based on the 2002 Hong Kong thriller Infernal Affairs, The Departed follows Billy Costigan (Leonardo DiCaprio), a petty criminal who aspires to be a cop, and Colin Sullivan (Matt Damon), a promising young cop who secretly works for the local crime boss, Frank Costello (Jack Nicholson). The film marked a return-to-form for Scorsese, who had moved away from gangster pictures in favor of lush, historical epics. It was a critical and commercial smash and remains the first (and only) film that earned Scorsese a Best Director Oscar.
As The Departed celebrates its 10th anniversary, here's a look at a few interesting facts about the film that you maybe weren't aware of.
Scorsese Doesn't Consider It A Remake
The Departed is based on Andrew Lau's 2002 film Infernal Affairs, which is also about an undercover cop infiltrating a gang, and a gang member posing as a cop. According to Scorsese, he intended to use Infernal Affairs as inspiration, not as the basis for a remake. "Our film was inspired by Infernal Affairs, because of the nature of the story. However, the world [screenwriter William Monahan] created is very different from the Hong Kong film." Lau called Scorsese's reinterpretation "pretty good," but insists that he still prefers his own film.

Brad Pitt Almost Played Sullivan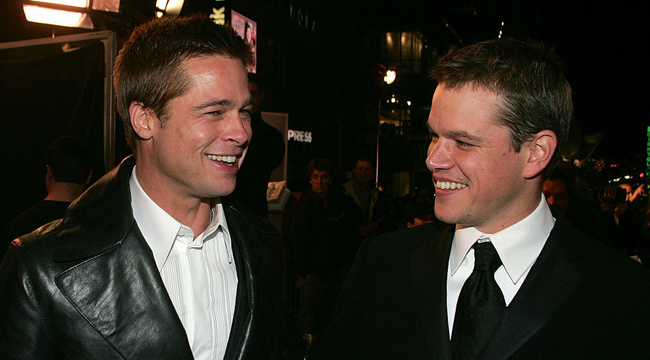 Actor Brad Pitt was originally slated to play the role of State Police Detective Colin Sullivan, but during the production of Oceans 12, Pitt approached his co-star Matt Damon, offering him the role instead. When Damon asked why he was willing to give up such a juicy part in a Scorsese gangster movie, Pitt told him that he was too old to portray Sullivan, and it wouldn't be right for the movie. Instead, Pitt served as the film's co-producer through his company Plan B, which he ran with then-wife Jennifer Aniston.

RZA Was Also Offered A Part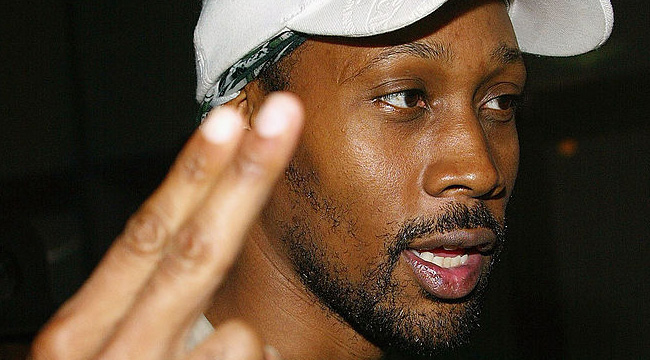 The Wu-Tang founder was asked to play the role of Trooper Brown, but had to turn down the offer due to scheduling. RZA told Boston Magazine earlier this year that he was new to Hollywood at the time, and he ended up regretting the decision. The part of Trooper Brown would go to character actor Anthony Anderson, currently starring in ABC's hit comedy Black-ish.
Mark Wahlberg Looked To His Childhood When Portraying Dignam
Mark Wahlberg wasn't the first choice to play the belligerently foul-mouthed Staff Sergeant Dignam: Both Ray Liotta and Denis Leary had been considered. Wahlberg, a Boston native, said he based his performance on all the cops who arrested him while he was growing up, explaining that, in his neighborhood, "you either become a cop or a criminal, or a construction worker. There wasn't a lot of room in-between."

Frank Costello Is Based On One Gangster But Named After Another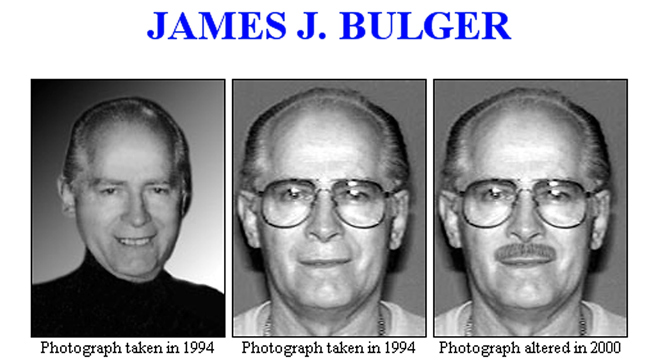 The crime boss/federal witness at the center of The Departed took his name from Frank Costello, an Italian-American gangster who built a criminal empire in the early 20th century. The real Costello, known as "the Prime Minister of the underworld," was one of the most influential criminals of our time. He's been portrayed in numerous gangster movies since the 1970s and was a big influence for Marlon Brando's portrayal of Vito Corleone in The Godfather.
Costello's character in The Departed, however, was based on notorious Boston gangster James "Whitey" Bulger, a ruthless crime boss who ruled South Boston from the mid 1970s up until 1994 when he went into hiding. When The Departed was being filmed, Bulger had been at large for 11 years and was eventually captured in Santa Monica, California back in 2011. Johnny Depp portrayed the notorious gangster in 2015's Black Mass.

Jack Nicholson Contributed Quite A Few Ideas For His Character
After longtime Scorsese collaborator Robert De Niro passed on the film so he could direct The Good Shepherd (a film that starred Matt Damon, who replaced Leonardo DiCaprio), Scorsese asked Jack Nicholson if he'd be interested in playing mob boss Frank Costello. Nicholson told New York Magazine that, after reading the script, he told the director "I'd love to work with you Marty, but there's just not a part there." To win Nicholson over, Scorsese expanded the part of Costello, which gave the actor a "nice juicy bad guy to play." Once he was on board, Nicholson came up with some of his own ideas for the character.
Namely, Nicholson pushed for more graphic sex scenes, something that hadn't ever really been explored in a gangster picture and which would allow Nicholson the chance to portray Costello as "sexually evil, too." Nicholson also told Rolling Stone in 2013 that when the script would read 'Frank has wild sex,' he'd call up Scorsese with an idea to have a scene with two girls where he'd be throwing handfuls of cocaine around. He also thought that his character should be wearing a dildo during his scene in the porn theater.
Scorsese readily indulged all his ideas, explaining to The Telegraph in 2006 that he "wanted a real presence to carry over the whole picture," and likened Costello to that of an "almost God-like figure."

Nicholson Also Had Some Very Specific On-Set Demands
Nicholson's love of the L.A. Lakers is well-documented, and while filming The Departed, he demanded that all Celtics gear be banned from set, as they were rival teams. He also refused to wear a Boston Red Sox cap, explaining that "my Yanks, they came before the ­Lakers." The movie still managed to make it work, as Nicholson said that actress Kristen Dalton "wore a Red Sox cap both to subtly indicate domestic conflict and to politically mollify the fans in Boston."

The Hidden Nod To Psycho
When Madolyn (Vera Farmiga) listens to the recordings that showed up in the mail while Colin takes the shower, a few brief frames mirror the infamous shower scene from Hitchcock's 1963 thriller, Psycho.
The recordings are also placed in a CD case for the Rolling Stones' album Exile On Main Street, which includes the song "Let It Loose," perhaps best known as the Stones song from The Departed soundtrack that's not "Gimme Shelter."

The 'X' Factor
Twenty-two characters meet their fate over the course of The Departed, and in almost every instance, Scorsese had hidden the letter 'X' somewhere in the frame as a kind of foreshadowing. It's an homage to the 1932 gangster movie Scarface, which employed a similar technique. Cinematographer Michael Ballhaus explained that "the 'X' is a sign of death, so Scorsese wanted us to include it, sometimes subtly, sometimes not so subtly."

The Movie's Success Changed Massachusetts Tax Laws
Scorsese wanted to film the movie in Boston, where it takes place, but the studio convinced him to move production to New York City, where they'd receive a 15 percent tax credit. Production Designer Kristi Zea explained that "the differences between New York and Boston are pretty evident as you drive around," so they avoided Manhattan, instead, trying to replicate the interior look of Boston in neighborhoods like Williamsburg in Brooklyn. The film's external scenes were shot in Boston, including many of the city's famous landmarks.
After seeing the success of the film, Massachusetts changed their tax laws, allowing a similar tax discount to help lure more productions to their state — which might be the best thing Whitey Bulger managed to due for Massachusetts, albeit indirectly.