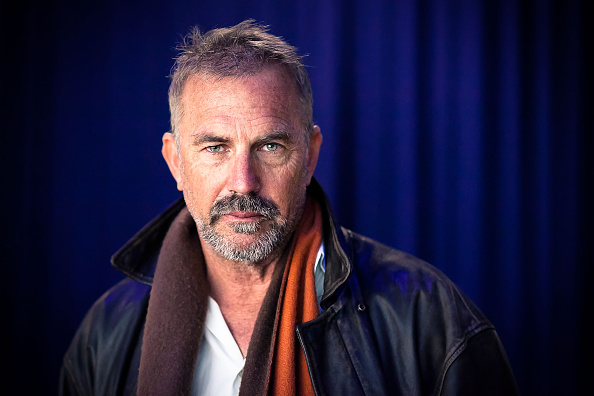 Mention Cal Ripken, Jr. in a post on the Internet, and if you look deep enough into the comments, you'll invariably see someone repeat a story about the time that Kevin Costner allegedly banged the wife of Cal Ripken, Jr., and nearly cost Ripken his record-breaking consecutive games streak. It's a rumor that's been going around for nearly 20 years now, and like many urban legends, it's been repeated so many times in the bowels of the Internet that a lot of people have come to believe it.
But is it true? With Kevin Costner's new movie Black or White coming out today (SPOILER: It's terrible), I thought we'd quickly look back at a story that has dogged Kevin Costner almost as much as the gerbil story has followed Richard Gere around for the last two decades.
The story, according to Internet lore, goes something like this: Kevin Costner and Cal Ripken, Jr. had become close friends after meeting at the premiere of Dances with Wolves in 1990. In 1997, after Kevin Costner had finished filming The Postman, Cal Ripken allegedly let Costner stay in his home.
One day while Costner was there, Ripken left for Camden Yards to go to a game. However, before he got to the park, he apparently forgot something, returned home, and found Costner in bed with his wife, Kelly, with whom Ripken had reportedly been going through a bad stretch of their marriage.
Ripken allegedly then beat the crap out of Kevin Costner so badly that he couldn't make public appearances for several weeks. Ripken, however, was so overcome with the grief of catching his wife in the act with one of his best friends that he called the Orioles organization to let them know what happened and tell them that he couldn't come to the game that night, thus finally ending his streak (he had, by this time, already surpassed Lou Gehrig's consecutive games stretch).
However, because that streak was such a huge selling point for Orioles games, the Orioles owner reportedly told Ripken not to worry about it. The game was cancelled that night due to an "electrical failure" that resulted in the lights not working. However, the rumor also asserts that the electrical crew at Camden Yards said that there was absolutely no problem with the lights whatsoever.
In either respect, the game was cancelled, and Ripken returned the next day to continue the streak.
That's how the rumor goes. But is any of it true?
Yes. One part. There was an electrical failure at Camden Yards in August 1997 that resulted in a game being cancelled. But everything else about that story is completely concocted. In fact, Ripken was there for the game, as he told Scott Simon in an NPR interview in 2008:
It's easy to check the facts of that one. I remember it very well. The bank of lights went off and Randy Johnson was pitching for the Seattle Mariners. And we were deciding what to do about that. Was there enough visible light out there to actually see a guy throwing over 100 miles per hour? The bank was just over our dugout. And I physically went out and tested it for the umpire. I was in discussion with the umpires. I was definitely there, I was ready to play. And the funny part about it was we all decided it was better that we play that night, because the next day would have been a Sunday day game, and Randy Johnson would have been throwing out of the stands, and in day games he's much harder to see. So we all decided that we were going to go. Evidently [Mariners manager] Lou Piniella told Seattle a little different story that the game wasn't going to go, and they started leaving the ballpark, so we didn't have that option after all. We scheduled it for the next day, and we played. But I definitely was there. And I'm sure I was on camera a number of times being out on the field.
Moreover, in 2001, Fox's radio hosts, Kevin Kiley and Chuck Booms, discussed the rumor on their Los Angeles radio show, according to the LA Times. The next day, Costner called into the show and said, "I thought at first you guys were saying this was true, and if you were, I was going to take your heads off."
"If there is something alleged, I'd love to see someone come forward," Costner said. "No one will, because they don't have the story to do it. There would be big money for a story like this, but it simply is not true.

"Look, I'm Crash Davis. If you want a rainout, I can get you a rainout. If you saw [Bull Durham] I just go break the sprinklers. . . . I don't know if Kelly or Cal–the night in question–had to go to the emergency hospital for something. I don't know–but what has been strung together is some kind of story."
Ripken, by the way, will celebrate his 28th anniversary with his wife, Kelly, this year.