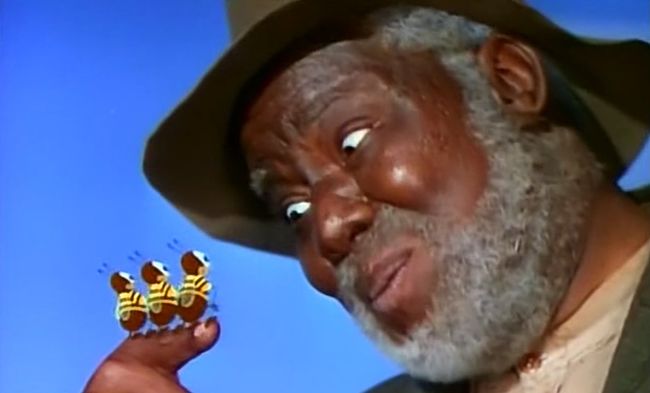 When it launches in early November, Disney+ will have an embarrassment of riches. It will have the Marvel films, and Marvel shows, which the studio owns. It will have Star Wars films, and Star Wars shows like The Mandalorian, because Disney owns them, too. And, of course, it will have the many classic Disney animated "masterpieces," such as Snow White and the Seven Dwarfs, Cinderella, 101 Dalmatians, Steamboat Willie, plus some deep cuts that haven't been seen much since their release. It just won't have all of them.
As long suspected — and now confirmed by The Hollywood Reporter — Disney+ will be missing a title they perhaps understandably want nothing to do with: Song of the South, their 1946 animated/live-action hybrid set on a Georgian plantation shortly after the Civil War. A monster hit at the time — a bigger money-maker than Fantasia and Pinocchio — it has since been criticized for being, well, shall we say "a bit racist." Part of that is because it depicts a plantation filled with happy, carefree former slaves. There's also the pesky animated segments that boasts a "tar baby," about which not much needs to be said.
Disney has often been criticized, including by "Disney Legend" Whoopi Goldberg, for trying to whitewash its own history, as though they were pretending the studio wasn't once run by people who weren't exactly racially progressive, at a time when much of America wasn't either.
Disney has never been able to completely deep-six the memory of Song of the South, being as it unfortunately features one of their most beloved songs: the Oscar-winning "Zip-a-Dee-Doo-Dah." Song of the South was re-released to theaters as recently as the early 1980s, so its verboten status is a relatively recent development. At the same time, neither Disneyland nor Disney World has ever razed "Splash Mountain," the popular ride inspired by — you guessed it — Song of the South.
Speaking of which: Yes, Dumbo will be on Disney+. It just won't be the complete, original version that's been seen over the last nearly seven decades. The version on Disney+ will be shorn of its own controversial scene: the "When I See an Elephant Fly" number, performed by a group of crows, one of whom is actually named Jim Crow — an ill-advisedly playful reference to the post-Civil War segregation laws that would still be enforced in parts of the South for two-and-a-half decades after the film's release.
Disney+ will reportedly be "family-friendly," which nothing above a PG-13. That means the many R-rated titles the corporation recently acquired via the Fox merger — from Die Hard to Alien to Deadpool to Logan — will simply have to find another streaming home.
(Via The Hollywood Reporter)