The key here is to start with the facts. The facts are important and are not in dispute. This is what we're dealing with:
A new Face/Off movie is in development
It will be produced by Fast & Furious producer Neal Moritz and will be written and directed by Godzilla vs. Kong director Adam Wingard
According to Wingard, the movie is not a re-imagining or remaking of the original, but instead is a "direct SEQUEL," capitalization his
There is a decent chance you read all of that and started groaning because you are tired of reheating things from decades past to turn them into bags of money. That's fine. I feel that way sometimes, too. But I would also remind you that the Jump Street movies are fun and the Fargo television show is good and we've all been watching Batman smash robbers for our entire lives. I think it's best to just accept it all and roll with it. Otherwise, you're just the maniac standing on the shore shouting at the waves to stop breaking. Grab a board and surf or head back to the boardwalk. We're having fun.
And so, in the spirit of fun, here are a handful of good (and some extremely less good) casting suggestions for this upcoming movie. I do not know what it will look like and I doubt we could land the majority of these combinations but that's the beauty of the situation: it's early enough in the process that no one has to care about that. Anything is possible right now. Dream your biggest dreams and write them down. There's always plenty of time to get bummed out later.
Let's go.
Pedro Pascal and Paul Rudd

Two charming kings, together at last. The best part is that each of them gets a swing at playing both a good guy and a ridiculous cartoon of a bad guy, which is something I really want to see. We know Pascal can do it because he just went huge as the villain in Wonder Woman 1984. And, like, think about Paul Rudd playing his character from Wet Hot American Summer but now that guy has two golden guns and a deep love of villainy. And now think about Pedro Pascal playing exactly the same character after they swap faces. You would see that movie. Everyone would.
Vin Diesel and The Rock
I'm sorry, but this is too funny not to include, in part because two of our beefiest action stars have already made movies together and allegedly hate each other so much, and in part because I will go to far greater links than this to include that picture in something I am writing. I want this movie to exist as much as I want a five-part documentary about the making of it to exist, which is to say "very much." I also want to see the string of posts from irate muscle bros who point out that The Rock is substantially taller and more jacked than Vin. I don't even care if the movie is good. It might even be better if it's not. I just want it.
Robert Pattinson and Tom Hardy
This one was suggested yesterday by Collider's Vinnie Mancuso and it is so good I'm actually a little mad about it. The chaotic energy of it all is off the charts. Tom Hardy has never encountered an acting choice too big to commit to film, which I mean in the best way possible. (Venom, as constructed, almost certainly would have been a disaster with another actor attempting the things Hardy did.) Robert Pattinson blew up his microwave making pasta, in real life, during a GQ interview. It's a match made in… not necessarily heaven, I guess, but somewhere pretty cool.
This is by far the most serious and possible entry on this list, by the way. If the new version attempts to do anything close to the original in style and tone, Hardy and Pattinson come the closest to the huge energy of Travolta and Cage. I mean this in the best possible way, too.
Margot Robbie and Kaley Cuoco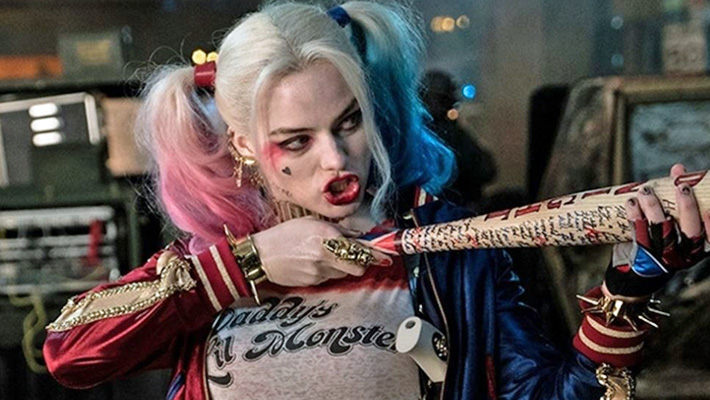 Margot Robbie has played Harley Quinn in a number of movies and has been terrific at bringing a huge character like that to life. Kaley Cuoco voices Harley Quinn in the Harley Quinn cartoon on HBO Max and has already started a cool post-Big Bang branch out with shows like The Flight Attendant, which rules. It would be a blast to watch the two Harleys swagger around each other on the screen for two hours, swapping faces and accents halfway through. It would be good, for real. And go watch the Harley Quinn cartoon if you haven't. If you can watch that and Birds of Prey and not want to see this movie, I don't know. God bless. You've got some soul-searching to do.
Kermit the Frog and Fozzie Bear
This suggestion is partially serious at best but is being included for two primary reasons: One, because I love the Muppets and think it would be fun if they started doing full-on Muppet-y versions of famous action movies (a Muppet version of John Wick with Gonzo as John Wick); two, because it's really just a great excuse to post these screencaps from The Great Muppet Caper, a movie in which Kermit and Fozzie play twin brothers.
This one was just for me. Thank you for letting me get it off my chest.
Various Chrises
I don't know, just pick two. Pine, Evans, Hemsworth, Pratt, whatever, plop two in and let's get weird. Hell, let's get all four and have them swap faces multiple times. Let's do musical chairs with faces until one is left standing. Give them all guns and faces and wait until the smoke clears. It will be great. Let's make the Chris wars real and let's commit it to film.
LaKeith Stanfield and Donald Glover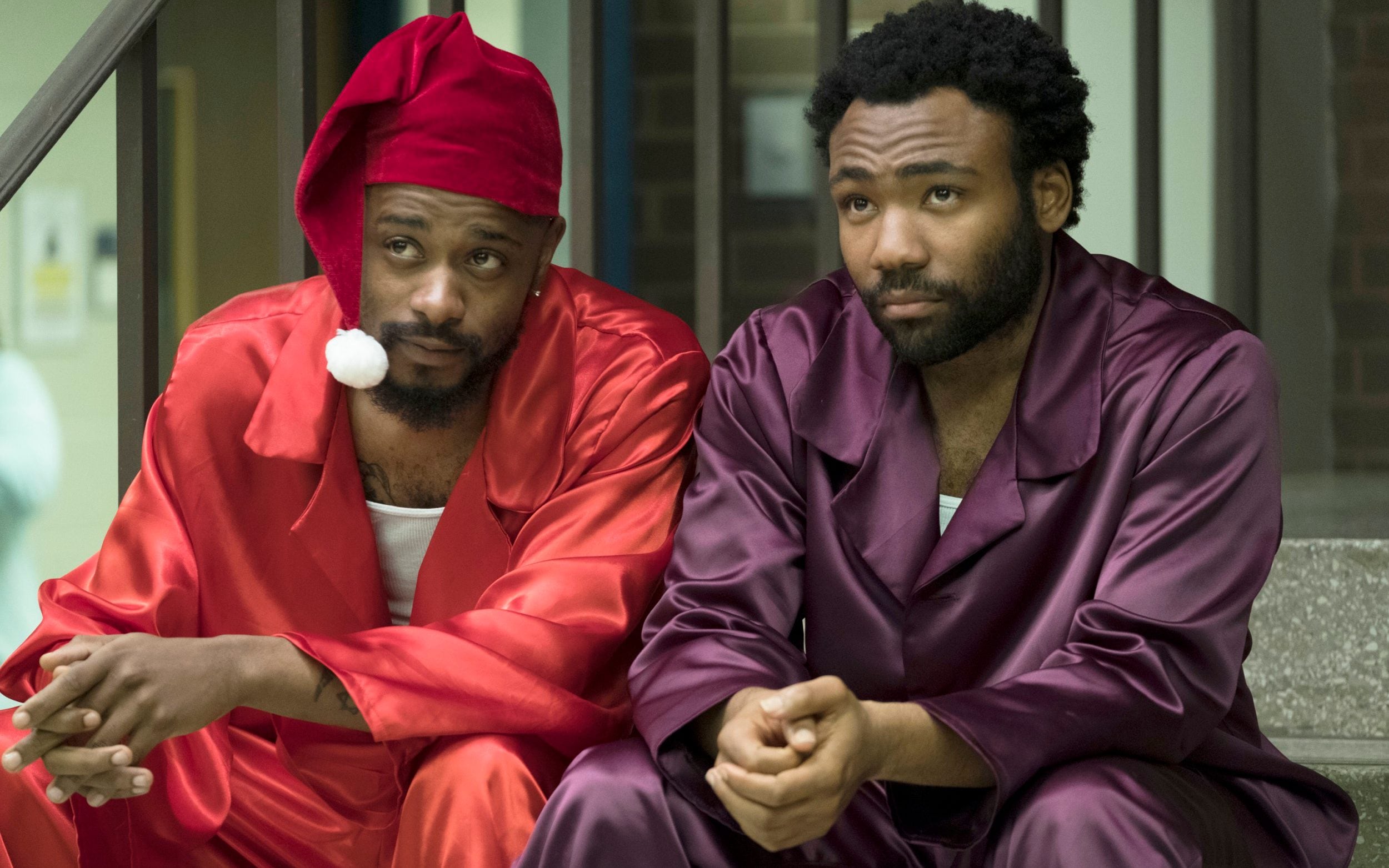 What we have here are two creative people who are not afraid to go very big when the situation calls for it and who already have a history of strong work together in Atlanta. I do not expect either of them to have any interest in doing a Face/Off sequel because they both gravitate toward much more ambitious and new projects. That's a good thing. I do not want two of the more original dudes in Hollywood to get sucked up entirely by the Existing IP vacuum. But I don't think anyone can deny that this would be a fascinating movie. Something to consider.
Helen Mirren and Meryl Streep
Do not, for one single second, here on the internet in front of God and everyone else, try to tell me that you would not watch a version of Face/Off that featured Meryl Streep and Helen Mirren trading faces and attempting to kill each other with bullets and explosives and harpoons for somewhere around 120-150 minutes. I will not stand for it.
Also, a production note: I included this one as a joke but by the time I got done thinking about it I had become alarmingly serious about it. It's not the first time something like this has happened. For example…
Danny McBride and Walton Goggins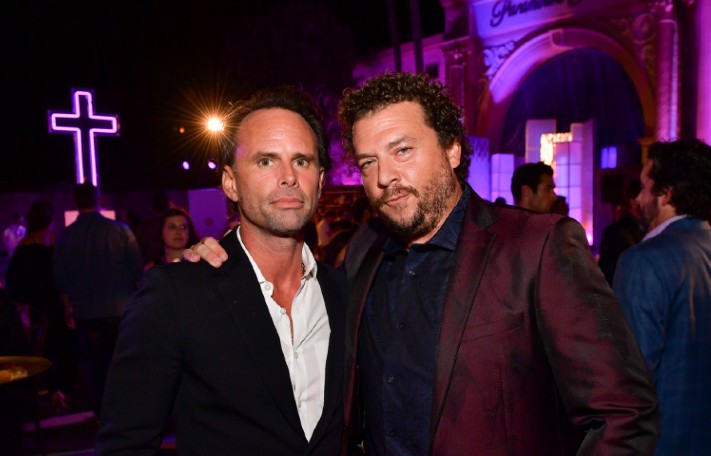 One month ago, almost exactly to the day, I wrote a thing about movies that we should consider remaking with Danny McBride and Walton Goggins in the lead roles. One of the suggestions was Face/Off. Here was my reasoning at the time:
I really want to see Walton Goggins' take on John Travolta's take on Nicolas Cage, right down to the deranged smirking and eyes flooded with chaos
I really want to see Danny McBride brandish two solid gold handguns as he leaps out of an airplane
Again, I was mostly joking when I started typing that. Now here we are, four short weeks later, and there's a real new Face/Off coming. I feel like it's a sign. We should do it. We have to do it. For me.
Will Ferrell and John C. Reilly
I just watched Step Brothers again a couple weeks ago. These two should be required to make a movie together every two years. Let's not talk about Holmes & Watson. Let's focus on this instead.
Nicolas Cage and John Travolta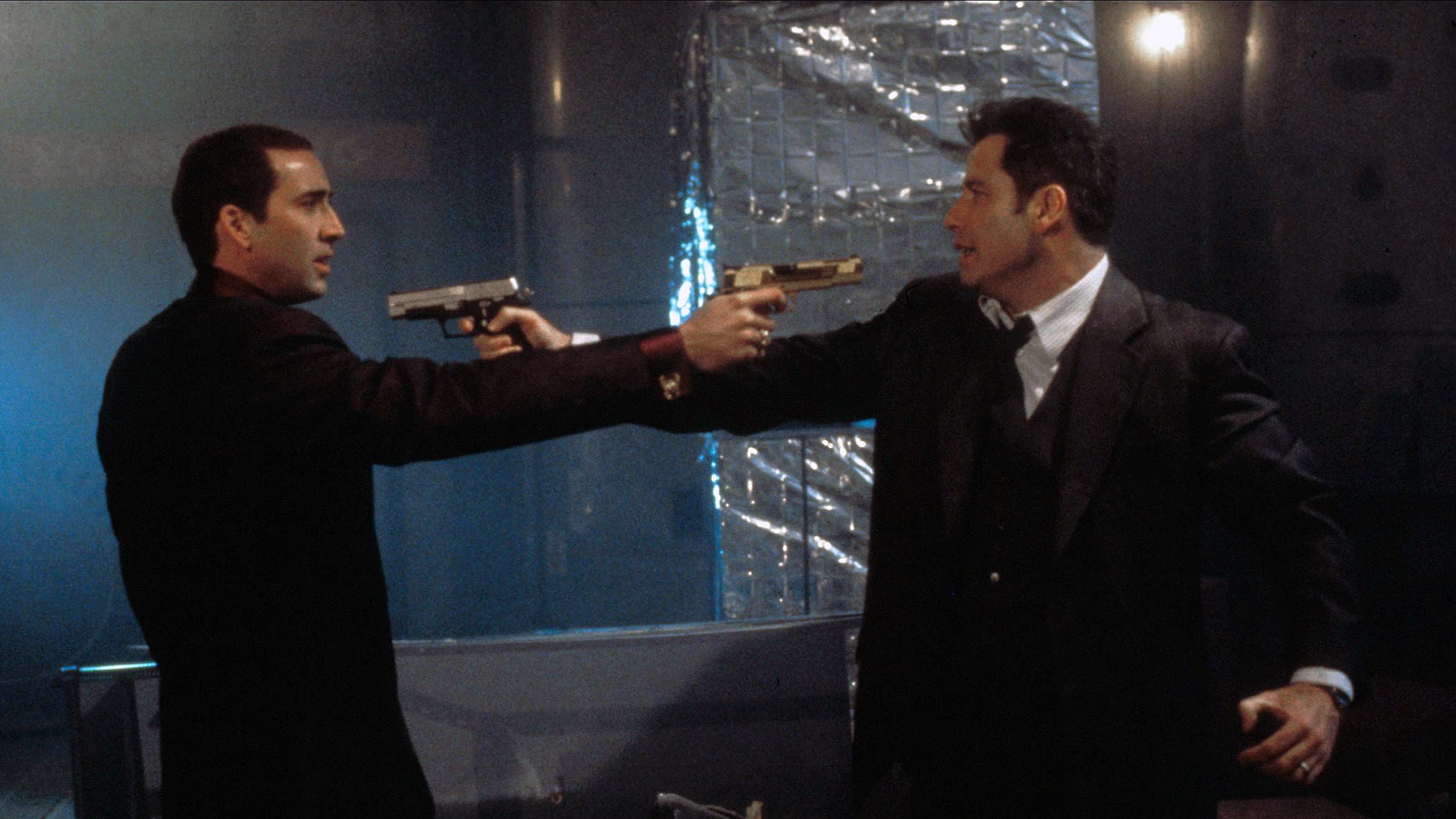 The time has come to get the band back together. Yes, I know that Castor Troy died at the end of the first one, if we want to be all technical about things. But my counterargument to that would be this: Castor Troy somehow escaping death and returning 20 years later to swap faces and do battle with his greatest nemesis would not even be a top-five weirdest thing about what is now the Face/Off franchise.
We can do this. We should do this. We must do this. Get Cage and Travolta on the phone today. Lord knows those two won't say no to any of it. We can probably start filming by Monday.