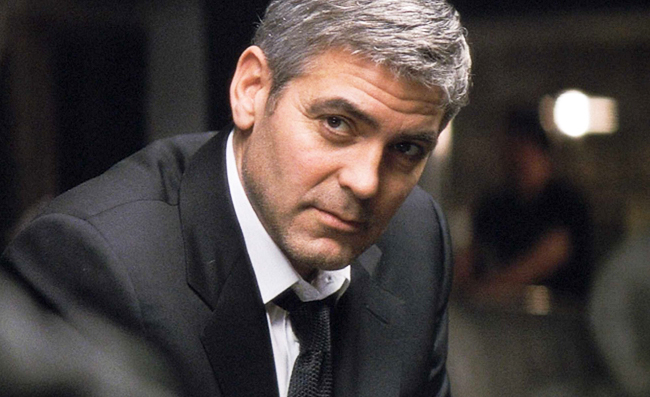 Who says the movie star is dead? A lot of people! This is an age in which content is king, not actors, who are mere empty vessels for fictional characters more famous than they are. Remember: However hilarious he is in comedies like Ghostbusters, Chris Hemsworth movies aren't hitting huge unless he's playing Thor. For more proof of this admittedly sad turn of events, look no further than Forbes' annual list of highest paid movie stars, which this year is topped by an acclaimed thespian who has not been in a motion picture since 2016.
His name is George Clooney, and you last saw him (possibly, possibly not) on screens in Money Monster, released in May of 2016, over two years back. So why is he the reigning money monster in Hollywood? Because he made more dough than any other actor, even if it was for non-acting reasons. It's a strange list, this list, because it tallies total wealth, no matter how it was acquired. Clooney didn't need to act because he sold his tequila company, Casamigos Tequila, for a cool billion dollars, leaving him with a career-high pretax total of $239 million. (For the record, he did direct a movie last year, Suburbicon, but he was strictly behind the lens.)
That sum gave Clooney the edge over the list's number two, Dwayne Johnson, who made $124 million. He's high up there not because all his movies are mega-hits (like Jumanji: Welcome to the Jungle) but because he made so many of them (like Skyscraper and Rampage and Baywatch). Much of Forbes' roster is comprised of Marvel folks: Robert Downey Jr. (#3) and Chris Hemsworth (#4).
That also includes Scarlett Johansson, who, with $40 million, is the highest paid actress in Hollywood. Again, that's thanks to Marvel money, not noted underperformers like Rough Night and last year's Ghost in the Shell movie. Even Angelina Jolie, the second highest-paid female actor, made bank because of her advance on Malificent II; she hasn't appeared in a non-animated movie since 2015's By the Sea, and she directed that back when she was still married to her co-star, Brad Pitt.
So what to take away from this list? Being a successful actor in 2018 isn't that hard, especially if you're a dude. You do some comic book movies, you "vertically integrate" by buying booze and you sit back and count the cash. If you're Clooney, you may even remember that time you won an Oscar.