I bet you've got video and ample pictures documenting your life on the phone that's in your pocket. We're positively obsessed with capturing moments and filming our lives. I bet you watch reality TV shows, as well. What is "real" is what interests us, but there's a difference between documenting something or watching Real Slapfights of Orange County, and seeing a documentary. It's not naked fact, and it's not fact tossed into the dirt and then covered in glitter. It's the marriage of fact and art. Documentarians find these incredibly unique and captivating stories and frame them for us all to consume with music and perspective, turning even the most mundane stories into something that makes us think, "This can't be real."
These documentaries can summarize the lives of the greats, they can be a shocking exposé, or they can be a powerful bit of social commentary. There's something for every taste, specifically on Netflix right now. With that in mind, here are some of the best documentaries that you can currently stream. But don't dawdle, you never know when something will leave Netflix.
This 2011 film is about a high school football team in Memhpis' inner-city that had long been the laughing stock of their conference. As a direct result of insufficient funding, support, and guidance for both the students and the athletic program, they hadn't managed to have a winning season in decades. But with a new coach taking hold of the reins, the players learn the importance of self-accountability, trust, perseverance, and all of the other life lessons one gets on the gridiron.
The most in-depth account of war that we get usually comes from footage we see on news. Even if we take an extra step and find out more by talking to a veteran or an active duty soldier, it's usually from the perspective of soldiers from our own country. Armadillo tells the story of a group of Danish soldiers on their first tour in Afghanistan, as they deal with both the excitement of combat scenarios and the intense bouts of boredom that come on more frequently than expected.

The Imposter tells a jaw-dropping story that may leave you in pure disbelief. It's about a 13-year-old boy in Texas who went missing, only to appear on the other side of the world three years later. It's amazing, but here's the catch: There's speculation that the boy they brought back home isn't the same one who went missing. If that's the case, how did they not know that?
Fitting its title, The Invisible War is an exposé of a war going on within the United States' own armed forces. It investigates charges of gender inequality, rape culture, and cover-ups that have plagued different branches of the military for who knows how long.
By now, you've probably heard of the faceless street artist who goes by the name of Banksy. Exit Through the Gift Shop is, perhaps, the most up close and personal look that anyone has gotten of him, as filmmaker Thierry Guetta records his experience working his way into the street art circuit while crossing paths with Banksy himself.
A problem encountered by many documentaries is that they leave viewers wondering what's next. To solve that problem, Hoop Dreams went from it's original plan of being a 30-minute short exploring the dreams of two young Chicago basketball players in the early 1990s and followed their growth for over five years, increasing the run-time to 171 minutes. The film went on to be universally acclaimed due to its success in not only focusing on basketball and the pursuit of greatness, but also the deft way that director Steven James took issues like race, poverty, and drug addiction and placed them on a consumable platform for people everywhere.
Blackfish looks into the events that led to a male orca (Tilicum) attacking not one, but three trainers while in captivity. The research into what caused the attacks portrayed a system of mistreatment of sea animals in the possession of SeaWorld. Though the company had claimed that it was placing them in a better environment — a dispute the film strongly challenges — SeaWorld's reputation has not yet fully recovered from the Blackfish retaliation.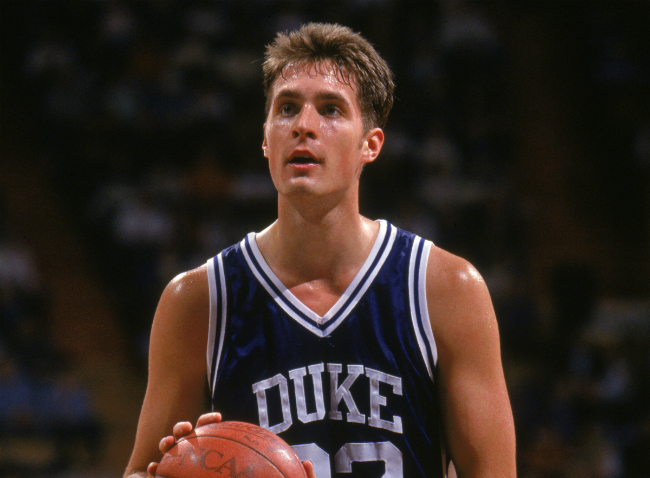 I hate Christian Laettner, and chances are that you do, too. But why? If you're looking for reasons to justify your disdain for the Duke University star, ESPN's 30 for 30 series offers you an assist with five bullet points and a bunch of cameos from people all across the world of sports, entertainment, and fandom, including long-time Duke head basketball coach, Mike Krzyzewski. Laettner and his family also speak up.

Jimi Hendrix: Hear My Train A Comin'
Even though he was only on top of the music world for what feels like a second, dying at the young age of 27, Jimi Hendrix has become a fixture in pop culture for more than 40 years. Jimi Hendrix: Hear My Train a Comin' tells the story of how he got there.
For as many people as there are out there who play video games, there aren't many who can make one, and there are significantly fewer who can make a good one. Indie Game: The Movie gives us the personal accounts of video game designers and programmers responsible for the most popular games of the past, present, and future, as they deal with the anxiety and the ups and downs of the process.
The Battered Bastards of Baseball
Did you know that Kurt Russell briefly played minor league baseball, and that his actor father was actually a pioneer of the game in the Northwest? It's all true and fully explored in this charming documentary that tells a familiar story about a scrappy upstart's march toward glory on the diamond.